At the top of every Amsterdam tourist's to-do list is to walk through the red light district–a series of streets where sex workers conduct business, where the windows are lit by red neon lights. However, this area may be about to change its iconic setting.
Currently, the red light district lies in De Wallen, a night-life rich sector of the city. Prostitutes garner clients by standing in long windows facing the street, where pedestrians crowd. Famously, there is no private photography allowed, and security is very strict on this matter. Over the years, these street-facing displays have attracted "rowdy tourists" who are often intoxicated. These tourists have been making Amsterdam's actual livability more difficult, and the government of Amsterdam has called for a shut-down of red light district tours, effective as of this past January.
The mayor of Amsterdam, Femke Halsema, has made it a priority to clean up the red light district. Her solution? To transfer part of it to an indoor "erotic centre". This centre would be five stories, and it would include many different types of facilities. Currently, the plans include a bed and breakfast for prostitutes, a sex theatre, cafes, and rooms for 100 sex workers. The windows would be facing indoors.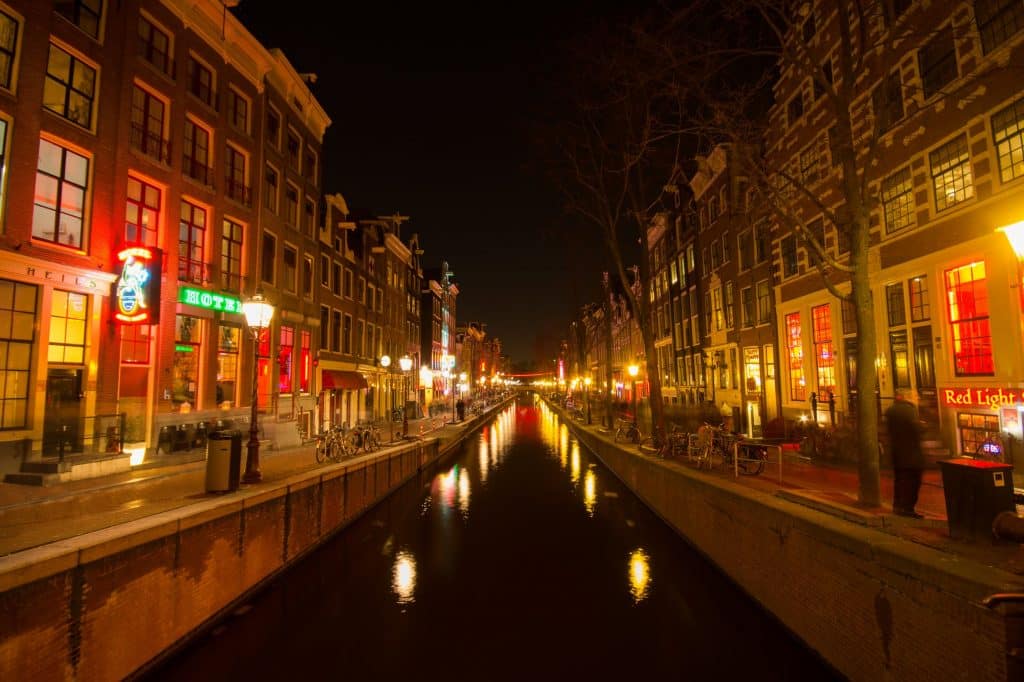 This shift is a small part of Halsema's more ambitious prostitution reform for Amsterdam. The city has been criticised in the past for treating sex workers as tourist traps, rather than as people who are trying to make a living. In order to make this indoor space a reality, people in the sex work business have been contacted by Amsterdam's city council. The people included are both business owners and sex workers. Ultimately, the plans for the centre will be released and voted on by councillors this coming summer.
Image via Wikimedia Commons