If you're in or have ever been in a fandom, you've probably come across the world of fan edits.
Whilst fandoms have always come up with creative ways to create content about the character or franchise you love, fan edits have become the main mode to express this love. Every social media platform is full of edits of characters from every fandom imaginable, from YouTubers to Stranger Things to K-Pop groups. Edits have become an essential part of being a fan on the internet, overtaking fanfiction and fan art as the most popular type of fan content to create and consume. But why have edits become even more popular than more traditional modes of fan content?
For the unaware, a fan edit is a short video consisting of different clips, scenes, and pictures set to music. Edits showcase one or multiple fictional characters, celebrities, or even an entire series or movie. The clips follow the beat of the music to achieve a satisfying effect, with the use of transitions and effects to match the pace of the video to the music. Most edits are made using mobile apps such as Video star, KineMaster, InShot, and CapCut. Edits will also fit into a theme, such as being sad, 'soft' (meaning cute or happy), badass, or hot, with music picked out to match this theme.
All the material needed for edits is easy and free to source online. YouTube is full of 'edit audios' which are edited versions of songs, usually shortened and either slowed down or sped up to make it easier to match transitions and clips to the beat. Selected footage of characters is compiled into 'scene packs', which can be downloaded off YouTube and used for edits. This saves editors the effort of trawling through hours of footage just to get scenes of the selected character.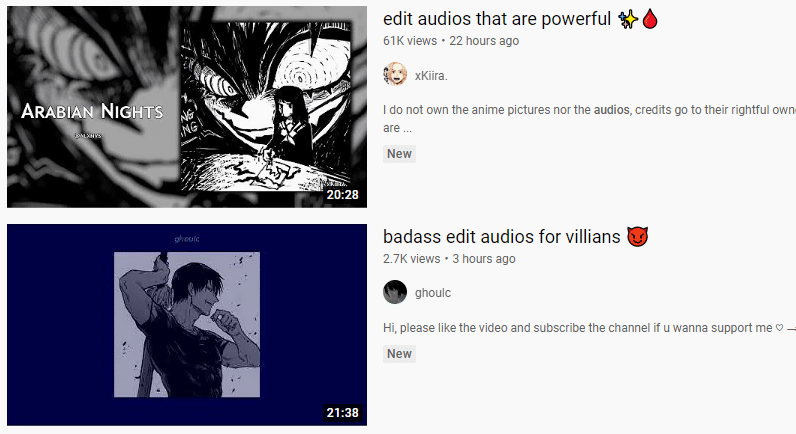 The long history of edits
Although edits have really taken off since TikTok came around, edits have been around since the mid-1970s! The very first fan edit can be traced back to 1975 when a Star Trek fan called Kandy Fong made a slideshow of Star Trek outtakes inspired by The Beatles' music video for Strawberry Fields Forever. She premiered her slideshow at Equicon, a Star Trek fan convention. Creating fan-made videos was termed 'vidding'. In the 1980s and 90s, fan-made edit videos were created on VHS tapes. Fans would either distribute the tapes at conventions or send them to one another through the mail.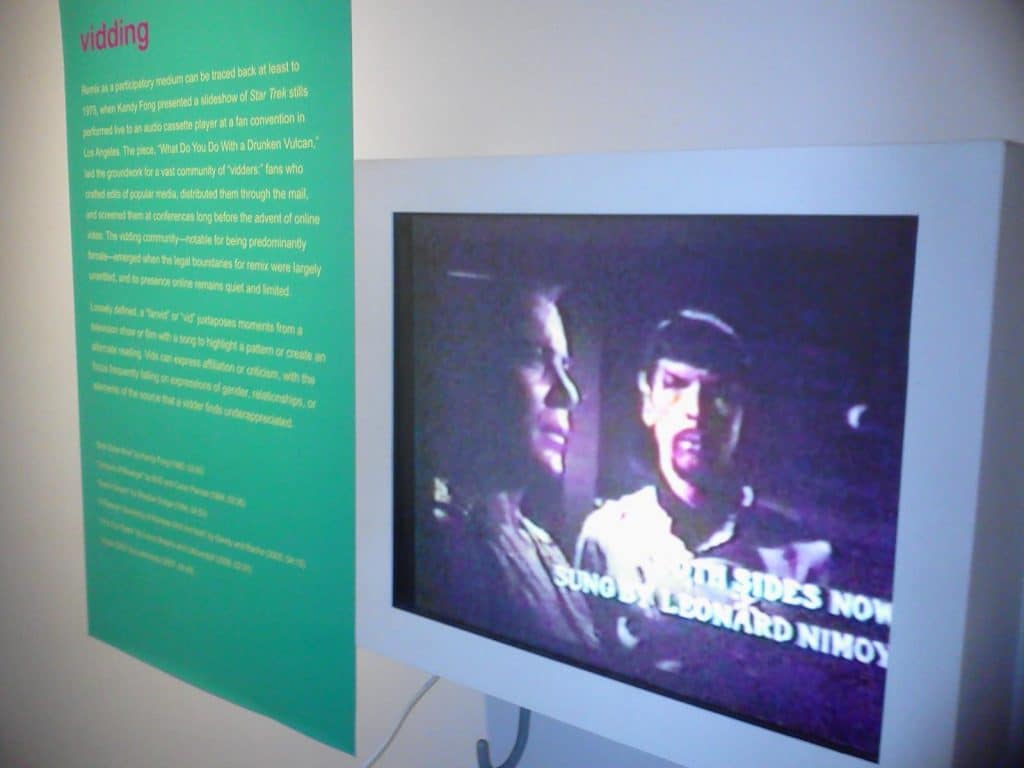 When YouTube was first created in 2005, it became the place where fan edits were posted. However, unlike the fan edits made now, these videos were much longer, usually lasting the duration of a full song and being made on a PC rather than on a phone. Also, they weren't referred to as edits, instead being called AMVs (anime music videos) or tribute videos. These videos also could include multiple edits made by different users, each one allocated a certain part of a song, which were then combined together to make a full-length video. This style of video was called a MEP (Multiple Editing Project). Whilst YouTube still has many of these longer edit videos, they aren't as popular as the 15-second-long edits found across Instagram and TikTok.
Edits have become much shorter in length and more complex with the emergence of mobile editing apps. The abundance of these free apps has allowed even more people to start editing and creating fan edits. Editing has become the backbone of fandom culture, creating an immense amount of fan content to be consumed long after the series or movie has finished. Edits keep fans engaged when the subject of their fangirling isn't producing much content. The same footage can be edited in multiple ways to create different moods and narratives.
Edits are an art form
Editing, just like fanfiction, allows fans to impose their own interpretations of a celebrity or story, whether that is making an edit to showcase a non-cannon ship or making a POV of their favorite character asking the viewer out on a date. It can also be a comforting activity, which acts as a stress reliever and is incredibly rewarding, just like any creative pursuit. Unlike fanfiction or fanart, which can take many days or weeks to complete, an edit takes much less time to create and requires no money or equipment aside from a phone to do. The creativity and skill which goes into such short videos are impressive; editors can manipulate even the most mundane clip into something romantic or heart-breaking, through transitions, video effects, and music choice.
Edits are the love language that fans speak. Fans can convey their love for a celebrity or character through their edits, and share that with thousands of other fans online, who appreciate the dedication and time which went into making it. Edits have become a means of communicating with others who share your interest and an easy way to creatively express just how much a character gives you the feels.