In a time where screaming in an enclosed space risks spreading Covid-19, drive-in horror houses could be the new solution.
The Japanese haunted house and horror production company Kowagarasetai, which roughly translates to "scare squad", is the first company to come up with this concept. It's founder, Kenta Iwana, explained to CNN that his "aha moment" was reading about the comeback of drive-through movie theatres.
The experience simulates what it would feel like to be stuck in a car during a (socially distanced) zombie apocalypse, all while maintaining. Once visitors are inside the car, the garage shutter closes, and a spooky voice comes through the Bluetooth speakers. "Around these parts", says the voice, "there's a legend that ghosts attack humans. Honk your horn 3 times to hear more".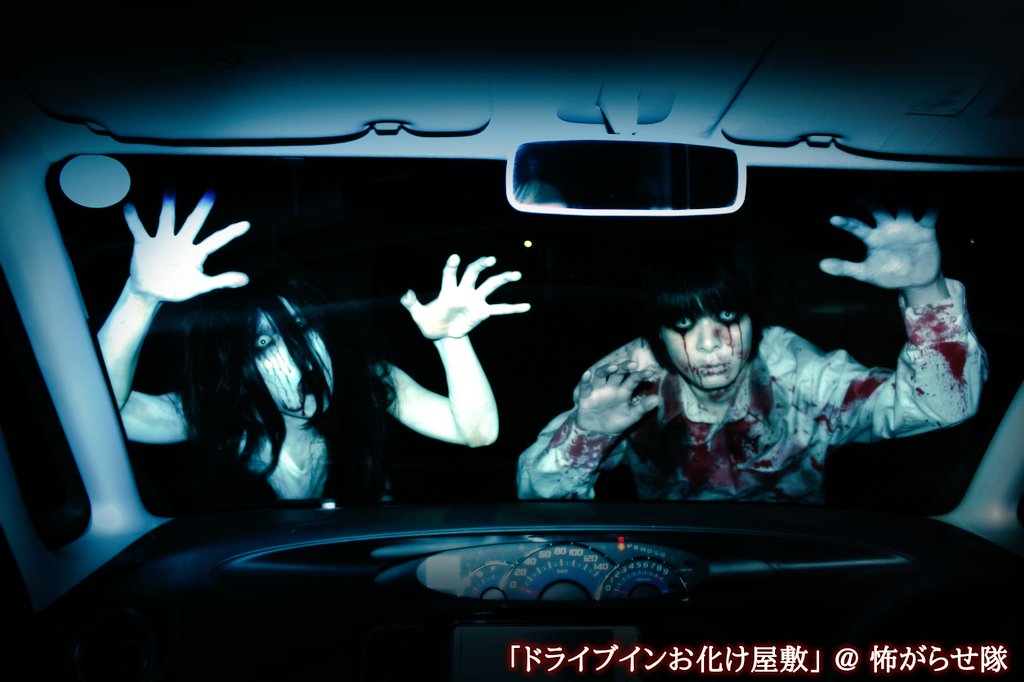 In the 17 minutes that follow, the car is surrounded and attacked by blood-covered zombies, who press up against the windows, shake the car, and smear blood all over the vehicle. The drive-in format adds another layer of terror, as visitors feel there is no way for them to escape. The experience costs JPY8,000 (roughly £57), with an additional JPY1,000 (£7) being charged for use of a company car. Visitors can even request an extra bloody package for an additional JPY1,000 (£7). No driver's license is needed, as the car is stationary for the experience's duration.
This experience allows for the maximum amount of safety for both visitors and actors. The car is wiped down with alcohol at the end of each séance to remove both fake blood and the (much scarier) potential virus. Rental cars are lined with plastic, which is replaced for each new customer.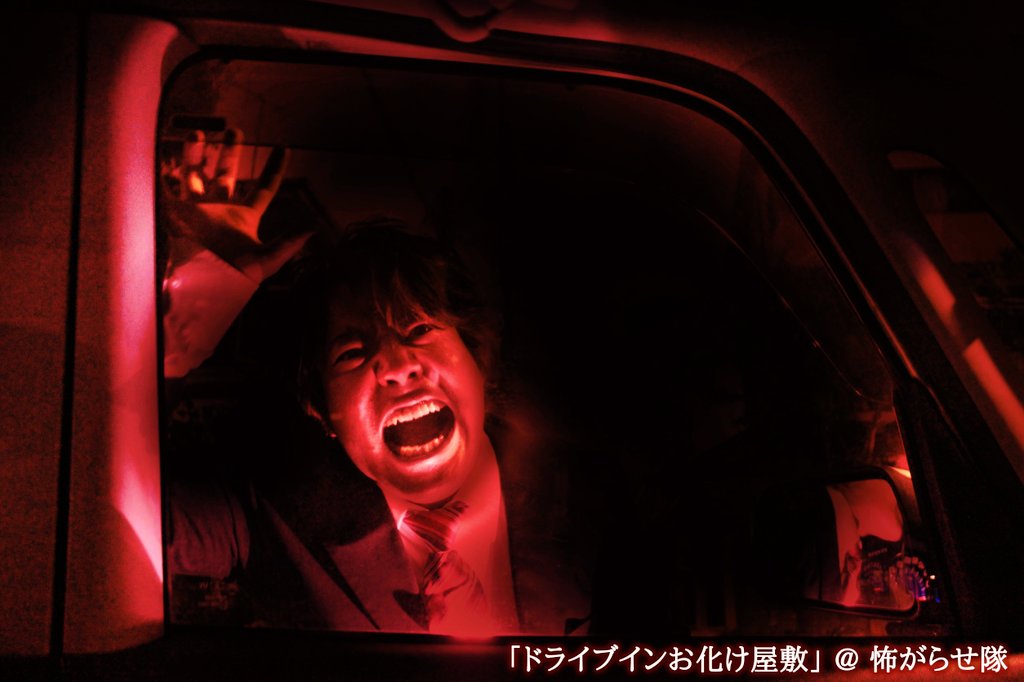 The drive-in experience began as a summer-only attraction. Summer in Japan is traditionally the season of 'kaidan', or ghost stories. Much storytelling is focused on sharing chilling tales that will counteract the summer heat. However, tickets for the experience sold out the day they went on sale, resulting in a hefty waiting list of over 1,000 people. Iwana hopes to start the experience again in autumn when the temperatures will cool down.
To read more about creative ways screaming is being handled to slow the spread of Covid-19, click here.