We've all watched crime scene documentaries at one point or another – they've become something of a cultural phenomenon at this point. We've all collectively gasped at the gruesome scenes and wondered how incredibly disturbing it must have been to walk onto them. However, have you ever wondered who's left with cleaning up the aftermath of such notorious crimes?
Well don't worry if you have – TikTok has you covered. Amassing over 32 million likes and with over 4 million followers, TikTok account @crimescenecleaning offers insight into the grisly work of post-crime scene cleanup, along with a few tips for whatever crimes against fabric you may commit yourself.
Started by Laura Spaulding in 2005, Spaulding Decon Inc was created as a specialized cleaning company for crime scenes of many varieties – homicides, suicides, meth labs, etc. A side-hustle turned statewide company, founder Laura had no idea how successful this endeavor would ultimately be, nor how much internet notoriety documenting their work would accumulate.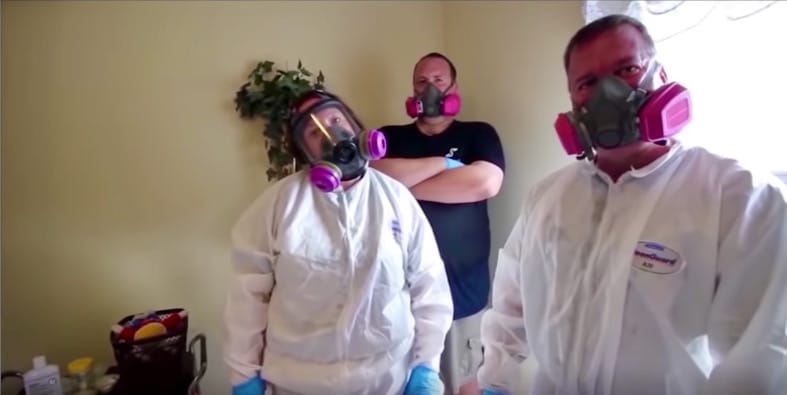 Spaulding got the idea during her work in law enforcement on a homicide case when a woman asked her when someone was coming back to clean the scene. This was the moment she saw a business opportunity, albeit a pretty grim one, and decided to fill that gap herself – and aren't we lucky for it!
I was working a homicide and the lady asked me when we were coming back to clean it up, and I had never been asked that question before but it was kind of a lightbulb moment because I didn't know how to answer it.
In 2019 Spaulding suggested they bring a videographer along during jobs to document their work, aiming to make educational videos that also showcase the aftermath of true crime scenes that the stories often exclude. Their YouTube channel, Crime Scene Cleaning, has just short of 750k subscribers and over 47 million views. This success pushed them to give TikTok a try, and within weeks they had over 2 million followers on the platform, and arguably started the TikTok subculture of 'MurderTok'.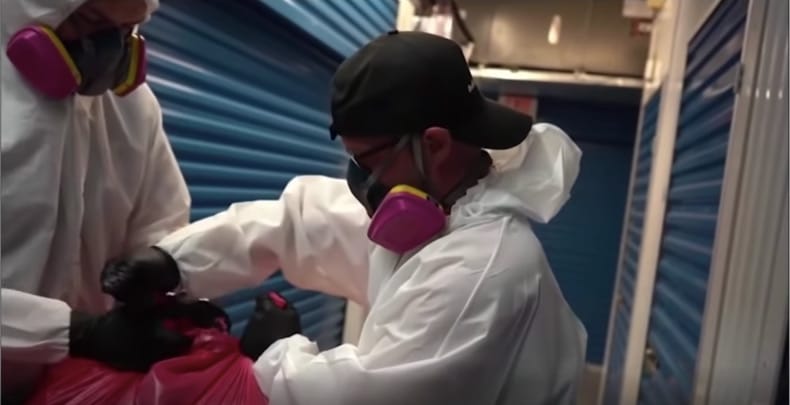 In the video below courtesy of Vice (of which I am grateful for finding!), you can see the employees of Spaulding hard at work tackling different scenarios whilst donning their hazmat suits. It's honestly bizarre to watch, but admittedly, incredibly interesting and captivating.
WARNING: Potentially upsetting for some viewers.
It's not easy doing something like this, but somebody's gotta do it.
It may not be easy to do, but if their view count is anything to go by, it certainly seems easy to watch for many people. I don't think I'll ever complain about household chores ever again after this.
Read More: Is THIS Stephen King's Best Novel?