Feeling bored with your current education track? Disenchanted by society? Or just hate your neighbors? Here's your solution: a private island.
Though usually thought of as a luxury only the rich can afford, there are some islands off the coast of Canada that prove somewhat affordable…if you're willing to give up a formal college education.
According to Amy Aed with sickchirpse.com, there are several islands for sale off the coasts of Canada. They go for between $17,000 to $23,000 (in USD). That's less than tuition and living costs for most American state and public universities. It's even less in comparison to the cost of a four-year degree. These islands include Hen Island, Oxford Point, and Canoe Lake.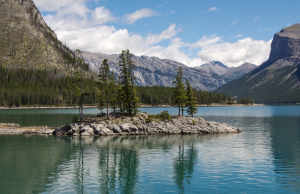 Hen Island is just off the East coast of North America, making it perfect for visiting with people on the main continent. Or not. No judgment.
Oxford Point, near Nova Scotia and Old Quebec, has a mild climate and lies just two hours from an international airport. Brush up on some French, enjoy the local food, or take flight with little notice – Bon Voyage!
Canoe Lake, the most affordable of the three, remains untouched by civilization. Its forests and warm-water lakes promise a beautiful getaway for those looking for some peace and quiet.
Not convinced? Each of the islands are just a boat ride away from Canadian towns where you can hobnob with the locals before retiring to your island. And Canada has dazzling water for fishing and swimming as well as vast forests for hiking and biking.
Whether or not you seriously consider buying an island, there is a point to be made here. College tuition costs continue to go up every year, causing education to be a luxury restricted for the few who can afford it. It's still fun to muse about owning an island, though.