As part of the UK government's crackdown on recreational drug use, it has been announced that middle-class drug users could soon be receiving a text from detectives via the phone of their drug supplier.
One aspect of the initiative will see the authorities given the power to seize users passports and driver's licences. Home Secretary Priti Patel wrote in the Daily Mail that the measure will target 'recreational users' including middle-class professionals and students.
The initiative was sparked by the revelation that an MP allegedly put their drug dealer onto a parliamentary payroll which highlighted a concern around the extent of the 'drug culture' in Westminster.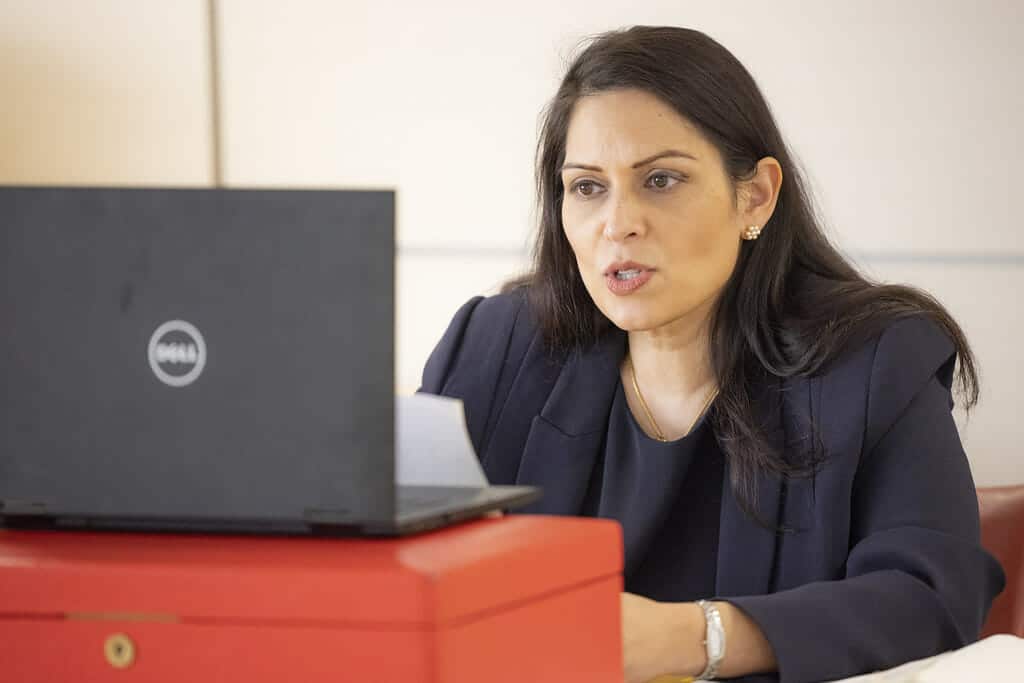 Priti Patel said: 'Their actions are directly leading to an increase in violent crime and people dying- but they pay no price. That will change.'
She then continued by explaining the other efforts in place to tackle drugs-related crimes. Patel added: ' We will bring down the harshest possible legal sanctions and consequences for these drug users. Including criminal sanctions, fines, curfews, compulsory drug awareness courses and the removal of their passports.'
The Times conducted an investigation which unveiled some disturbing evidence. It was found that there was evidence of cocaine use in 11 out of 12 locations tested, including the toilets closest to both Patel and Boris Johnson. However, one Twitter user wasn't convinced by the newness of the strategy claiming it was already circulated two years previous.
Sir Lindsay Hoyle, the House of Commons speaker said he would raise the 'deeply concerning' allegations with the police.
He said: ' While parliament provides extensive support services for any staff or members who may need help with drug misuse – and I would encourage anyone struggling with such issues to take up such help – for those who choose to flout the law and bring the institution into disrepute the sanctions are serious.'
Hoyle insisted that the 'full and effective enforcement of the law' would be taken against anyone bringing cocaine or any other illegal substances into parliament.
For free and confidential advice about drugs, readers are advised to speak to FRANK on the number 0300 123 6600, text 82111 or email via http://www.talktofrank.com/contact 24 hours a day, 365 days a year. There is also a live chat at http://www.talktofrank.com/livechat from 2 pm-6 pm any day of the week.