Image via
In an unconventional turn of events last week, dozens of Brazilians went to the store to buy laundry detergent and ended up with Bolivian cocaine. How did this happen? Nothing is certain except the market was obviously a cover-up for some pretty serious drug trafficking.
The location of the mishap was in Emerlino Matarazzo district of Sao Paulo in a local super market. Over 80 kg (176 lbs) of cocaine was packaged and sold camouflaged as detergent, making for a very expensive mistake.
The customers had different reactions to the surprise gift, some more excited than others. One tried to return the product, one turned it over to the police, and the rest? Well, we aren't really sure. What would you do if you were accidentally given a giant bundle of Grade A Bolivian cocaine?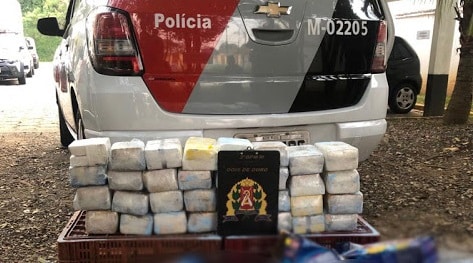 The police acted fast as expected and raided the store arresting four people. At the scene, many individuals were reported to be unloading and moving more of the same product. Many attempted to escape, which seems reasonable considering being busted for international drug crimes could mean a life in prison, or worse.
Sao Paulo runs a Twitter feed, not hard to believe in this day and age, and wasted no time posting a picture of their bust captioned as 'cleaning the streets of criminals'. More likely cleaning the streets of cocaine, but these words are just a formality.
Let's hope the other anonymous individuals who ended up with a surprise gift are enjoying themselves and continue to be safe in their laundry related endeavors.