Thousands of pupils prepare for Thursday 18th August 2022 as A-Level results are released across the UK. The 2022 cohort is the first year to sit somewhat 'normal' exams since the pandemic and, grades are hard to predict.
GCSE results day is the week after.
In a joint letter to students, Ofqual and UCAS confirm that grades "will be determined solely on the basis of your work" compared to the 2020 and 2021 exam years. For the past two years, teachers have had an influence on the grades awarded.
With exams feeling like the most crucial thing in the world for those sitting them, it is easy to forget what results in day involves once you're safely past that part of life. For students, parents, and those who are just intrigued here is everything you need to know as we approach this year's results day.
Key Results Day Terms
UCAS= The Universities and Colleges Admissions Service. The organization is responsible for the application process for British Universities.
Ofqual= The Office of Qualifications and Examinations Regulations. A non-ministerial government department that regulates qualifications and exams in England.
Firm Choice= A student's first choice of University offer. If this offer is met on results day, their place at this university is automatically confirmed.
Insurance Choice= A student's second choice of University offer.
Clearing= A way for Universities to fill any places left on courses. A system used by students who are either not holding or haven't met university offers.
UCAS Track= An online system that allows students to check the progress of their university applications.
The Process of Results Day
October 2021- January 2022: Students apply via UCAS to universities and begin receiving conditional or unconditional offers
Students choose firm, and insurance offers via UCAS Track
May-June 2022: Students sit a full exam season for the first time since 2019
Exam boards mark papers and send results to schools/ colleges and UCAS
UCAS match exam results to each students application and sends those results to firm, and insurance universities
Universities check results and choose whether or not to accept students
Thursday 18th August 2022: UCAS Track updates between 8:00 am, and 8:30 am with details of whether a firm or insurance university offer has been confirmed
Schools/ Colleges release exact grades from 8:00am
UCAS Clearing opens
What have Ofqual and UCAS said?
On the 14th of August 2022, Ofqual and UCAS released a letter to students on the gov.uk website. Whether to provide information or squash some results day nerves, here are some of the key things Dr. Jo Saxton (Ofqual's Chief Regulator) and Clare Marchant (UCAS Chief Executive) had to say;
Despite the edge towards a more standard exam season, Ofqual has established that "summer 2022 exams will be a 'transition year' where there will be more generous grading compared to a normal exam year". The letter reassured students, parents and teachers that "UCAS expects most students will secure their place at their first choice". Perhaps this suggests that some leniency has been given to grades due to the COVID-19 learning circumstances that students have had to face. This statement is slightly surprising considering that in 2019 only 21% of accepted applicants achieved or exceeded their predicted grades. Are universities, therefore, going to give more places this year to those who don't meet their offer?
"Nearly 300,000 UK 18-year-olds are holding a firm offer, up 7,000 on last year and the highest on record". With those figures in mind, the question of 'are UK universities becoming too crowded' comes to mind. Are people going to university for the wrong reasons?
Has University Become the Expectation?
In 1999, UK Prime Minister Tony Blair set a target of getting 50% of young people in higher education. Twenty-three years on, in April 2022, the Tony Blair Institute continues to make the case that higher education still needs further expansion.
The report highlights "just how much we have come to rely on the expansion of education to prop up economic growth" yet also acknowledges some subsequent issues. Paralleling university with the UK economy forces the two entities to converse. Perhaps this suggests that rather than the importance of the individual, higher education is pushed to benefit society.
The report goes on to make the case that "we must also plan for a future economy that will look very different to the one we currently occupy," implying that higher education is the best way to keep up with an ever-changing social and economic landscape. Is this the case?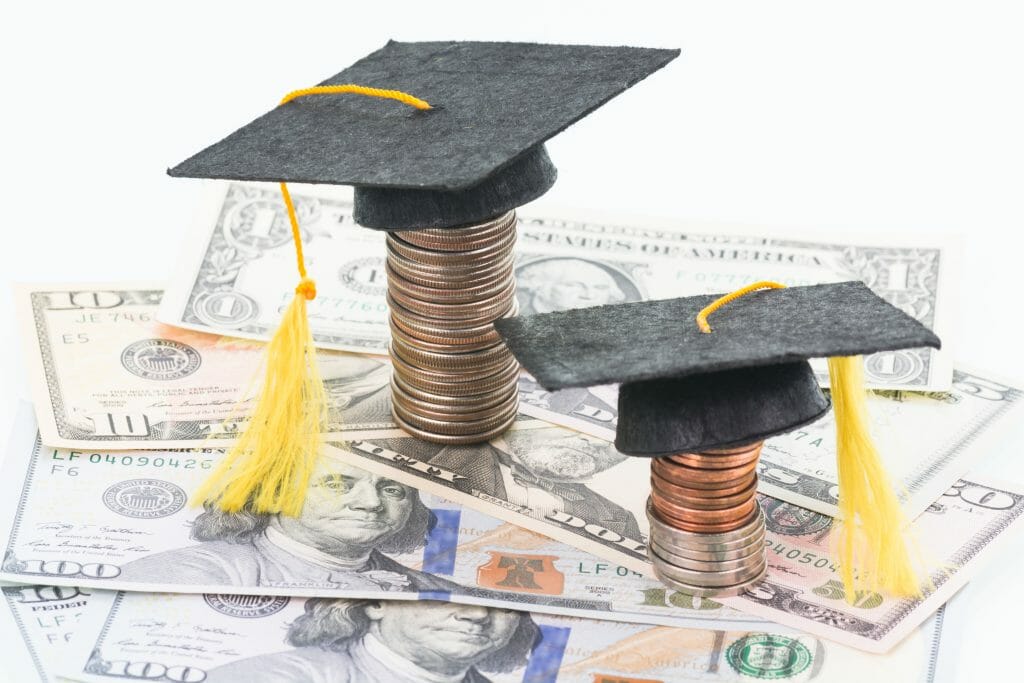 In February 2022 the UK government, under Prime Minister Boris Johnson, actively encouraged a different approach to benefit the economy. The government's new flexi-job apprenticeships aimed to recruit up to 1500 new apprentices, and £5m was awarded to support employers.

Results day is always going to come with nerves and unexpected twists. Whatever happens this Thursday, enjoy it… it's only ever going to happen once.