How is it possible that racist incidents still occur in schools till this day? Putting down a race just because of their physical appearance. This is what happened in Salinas High School in the state of California. The case of the Salinas High School Baby Doll.
On September 2021, a controversial topic came to life, the Salinas High School Doll. Someone hanged a black baby doll to demonstrate disrespect and intolerance towards the black community. This might be old news, but the act is still present. This wasn't the first event at Salinas High School, but it was the most shocking.
Salinas High School
Salinas High School is a public school in Salinas, California serving students in grades 9-12. Founded in 1874, the school has 2,000+ students and is in the Salinas Union High School District.
The school has a history of academic and athletic excellence. It offers various academic programs such as Advanced Placement courses, dual enrollment programs, and career and technical education courses to students.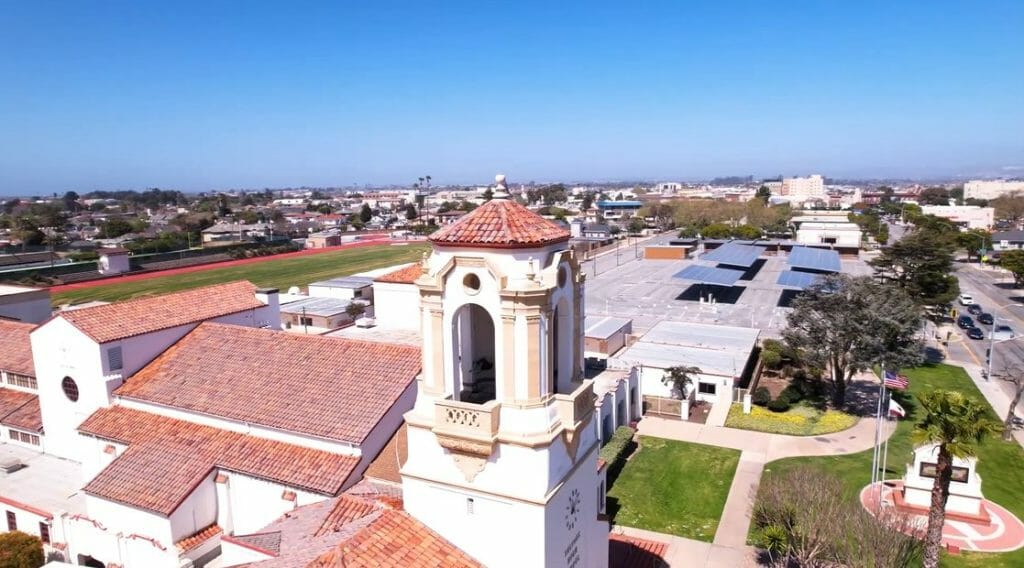 Additionally, Salinas High School offers various extracurricular activities such as student government, robotics club, and drama club. The school has committed to creating a safe and inclusive environment for all students.
This is being achieved by implementing robust anti-bullying policies and providing support services for students who require them. Additionally, the school aims to equip its students with the skills, knowledge, and opportunities necessary for success in college, careers, and life.
The Previous Incident
In 2019, a group of students from Salinas High School hung baby dolls from the bleachers using nooses during a football game against Monterey High School. They had painted the dolls in the colors of Monterey High's school colors.
The community widely saw the incident as a racist act, causing outrage and condemnation. The Salinas Union High School District investigated the incident and subsequently suspended the students involved from school and extracurricular activities.
The incident at Salinas High School highlights how racism prevails in society, especially in educational settings. Such acts deeply and permanently impact the individuals and communities targeted by them.
Addressing these incidents through appropriate measures, such as disciplinary action, education, and training, is crucial to prevent their occurrence in the future and create a more inclusive and equitable environment for everyone.
Salinas High School Baby Doll
In August 2021, at a football jamboree, some students created an Instagram account called "shaniqua.shs." The perpetrator posted images and videos of a damaged and defaced black baby doll.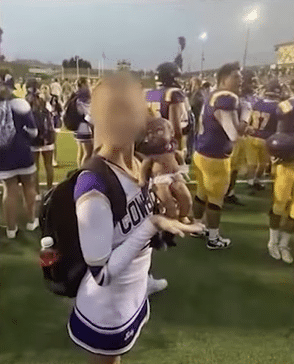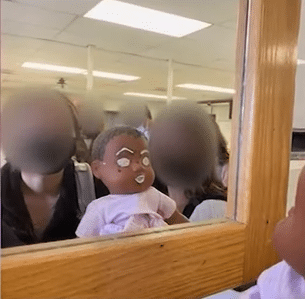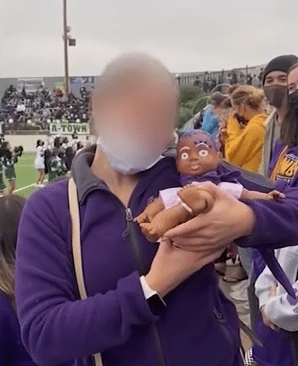 White and Latino students were posing with the doll, stomping on it, and using racial slurs in the comments. Many people, including the parents of the students, perceived the behavior as racist and alarming. As a result, the school suspended three students and removed one from the cheer team.
Afterwards
School officials have made a pledge to work with students, parents, and community leaders to address the issues of racism and intolerance observed at Salinas High School.
They have promised to take a strong stance against such behavior and to work together to create a culture of inclusivity and respect for all students. It is important to note that meaningful change at the school is yet to be seen, despite these pledges.