Recent blockbusters like John Wick and Netflix's Extraction have shown that action movies are making a major comeback with an all-new approach. Actors are doing their own stunts which have little to no cuts, and one-take fight scenes have become a staple of the new generation. But before these franchises were even created, there were another subgenre of action movie: martial arts films. There are recent releases that have become part of martial arts film history, including all four entries in the Ip Man series, The Raid and its sequel Redemption, and Ong Bak. In fact, Ong Bak was so influential that it actually lead to Muay Thai becoming more famous across the world.
The Beginning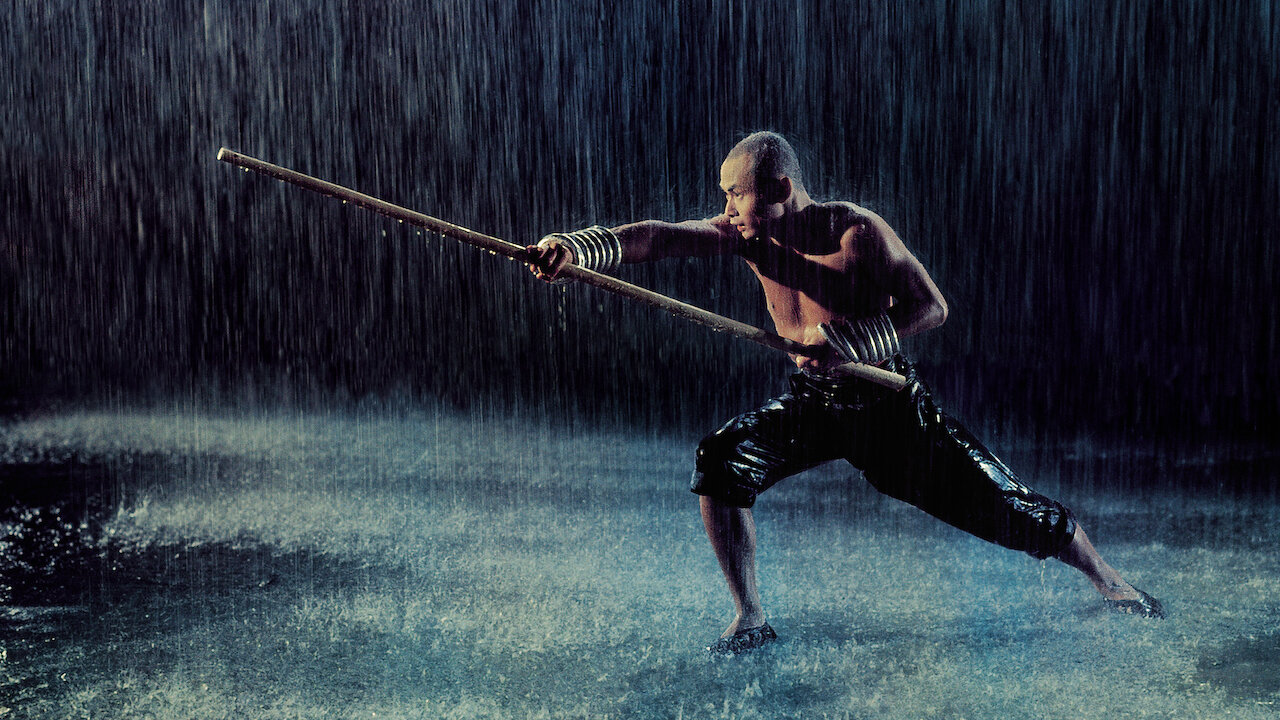 Kung fu films have always had a patriotic tone to them, and specifically covered the Chinese overcoming the oppression of the occupying Japanese. Period piece films like The 36th Chamber of Shaolin also used the Manchu rulers oppressing a local village as the setting for the conflict. Regardless of the specific enemy, though, the core idea remained the same. Martial arts were the tools that oppressed Chinese used to free themselves from their rulers and to uphold the morals of a strong society. The 1970s saw kung fu films come to prominence across the world, and the one movie that started it all was Fist of Fury.
The reason that Fist of Fury resonated with so many people was because the idea of rising up against oppression was a universal one. The film was especially successful with Black Americans who still faced oppression and had only recently come out of the Civil Rights Movement from the 50s and 60s. An especially poignant scene was when Bruce Lee threw a sign reading "No Chinese" into the air and kicked it into pieces. The destruction of that sign and Lee's challenge to the dojo that wouldn't allow his people in became iconic due to its powerful refutation of segregation. Obviously, another reason for the success of 70s kung fu films was Bruce Lee himself. He refused to go along with the classic operatic fight scenes that wuxia films used beforehand, instead putting on a far more realistic and brutal display. This would go on to influence basically every martial arts film released afterwards. Jackie Chan was good friends with Lee and mixed in different elements to these movies later on, becoming a symbol of action comedy in the 90s.
The Modern Age
The most well known modern kung fu films are the Ip Man series with Donnie Yen playing the titular character. Once again, the same basic idea of Chinese fighting back against different types of oppressors and thugs. The fourth and final film brought in the idea of Chinese immigrants facing racism when they first moved to the United States. Chinatown was a disaster and even opening up kung fu schools was heavily monitored by the American authorities. Like Fist of Fury, Ip Man fights oppression by fighting a physical representation of it – this time in the form of a drill sergeant that repeatedly belittled a Chinese recruit for even attempting to show the value of Chinese culture.
Martial arts films and films that involve physical combat might still be released regularly, but kung fu films specifically are few and far between. Indonesia's been leading the charge with movies like The Night Comes for Us starring Joe Taslim and Iko Uwais. These two are definitely the new faces of martial arts cinema and have been getting more and more exposure in Western films. But the originals have fallen off the radar for a while now, and considering the cultural impact they used to have, I think it's time for them to return.
A Possible Comeback
One of my favorite new shows is Cinemax's Warrior starring Andrew Koji. First released in 2019, it's two seasons long, and it looks like it's getting a third since the show was acquired by HBO Max last year. What makes Warrior stand out from every other kung fu related movie or show released in the last few years is that there is no oppressor. The film is about a conflict between the Irish and the Chinese when both first came to America. The only reason the Irish attack the Chinese, as explained by the antagonist Leary, is because they worked to stop being oppressed in American society for far longer. Compared to their years of effort, they feel that they deserve their place more than the Chinese immigrants who were allowed to integrate far easier.
The show is actually based on Bruce Lee's writings for the exact same concept, which were taken and turned into a 1970s TV series called Kung Fu. Back then they didn't believe an Asian could be a believable lead so instead the main character was made to be a white man. Thankfully his original vision has finally been realized, and Andrew Koji has clearly mixed his own acting with lots of Lee's mannerisms. It provides a glimpse into what could've been, but then it improves that vision even further.
I personally love the show because every character's way of fighting reflects where they come from and their philosophies on life. Triad leader Young Jun is cocky and doesn't want to put in much effort so he primarily uses knives and guns. Our protagonist Ah Sahm is basically a modernized Bruce Lee, so he's a cocky martial artist who fights like he wants to prove a point. The antagonist Leary uses boxing, the quintessential American fighting style, and it looks just as sleek as the kung fu thanks to the amazing choreography and training. And of course Joe Taslim had to show up and dominate as Li Yong, a "Chinese Boxer" who uses his sheer durability to simply walk through everything his opponents throw at him.