I spoke to a group of Gen Zs to find out what that generation's favorite films are, read on to find out the results! (As I have not seen all these films, they are prefaced by a Letterboxd spoiler-free plot summary from the film site)
Django Unchained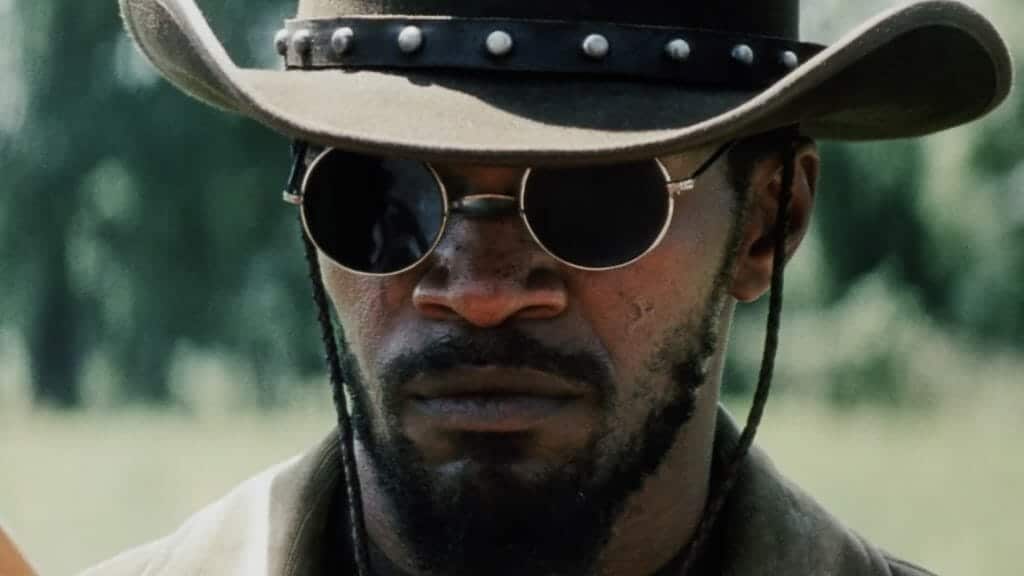 2012, Directed By Quentin Tarantino
Letterboxd Description: With the help of a German bounty hunter, a freed slave sets out to rescue his wife from a brutal Mississippi plantation owner.
Connor, 21 (Favorite film for "at least 5 years")
Spoiler Warning
"I think the acting… is just amazing"
"Dr Schultz is perfect, my favorite character for sure."
"[It's] just such an iconic film"
"It's an old Western but… modernized so well"
"It can be a tough watch, obviously, but seeing a slave become a bounty hunter [is] so fucking cool"
"It's everything good about Kill Bill and Reservoir Dogs… put together… to create this masterpiece"
Favorite Moments: "When they're in Candy Land and he wants him to shake his hand… bang, iconic, he's [Dr. Schultz] a king"
"When Django just kills everyone and blows up the building… beautiful"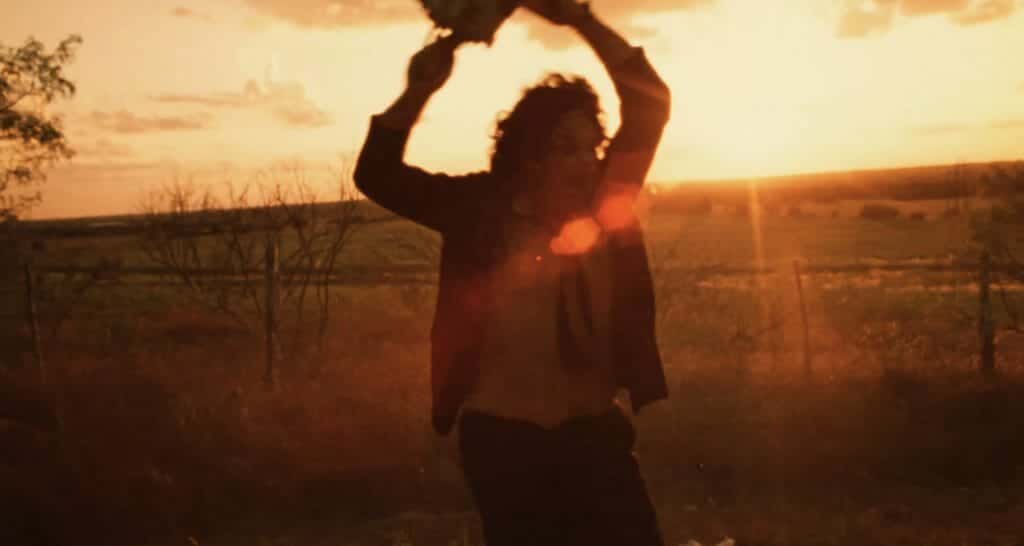 The Texas Chainsaw Massacre
1974, Directed By Tobe Hooper
Letterboxd Description: When Sally hears that her grandfather's grave may have been vandalized, she and her paraplegic brother, Franklin, set out with their friends to investigate. After a detour to their family's old farmhouse, they discover a group of crazed, murderous outcasts living next door. As the group is attacked one by one by the chainsaw-wielding Leatherface, who wears a mask of human skin, the survivors must do everything they can to escape.
Thomas Watkins, 21 (Favorite film for 4 years)
Spoiler Warning
"[It's] timeless yet ahead of its time"
"It's simple yet dense, beautiful but terrifying, an unforgettable nightmare that keeps on giving upon every watch"
"My favorite thing about the film is the risks it takes; [it's] a horror, in daytime, in Texas, that shouldn't work, but it does"
"There's something about it being loosely connected to a real and framing itself as an entirely true story which I love"
"The film works as a PSA for me, my reading has always been very vegan [influenced]… the meat hooks, the chainsaw, the face made of flesh, the dinner table scene, the opening shot!"
"I picked it [the film] up from a car boot sale and had no idea what it was; the name just rang a bell… the opening title telling me this was a serious thing and a real story terrified me… it was the first horror film I watched and didn't feel fear; I felt a love for the film"
Favorite Moment: "There's something about seeing the villain throwing a tantrum and wailing his weapon of choice around like a baby that is so memorable to me… then the final shot of the final girl covered in blood, cry-laughing in the back of a pickup truck as we cut between them both… I love that"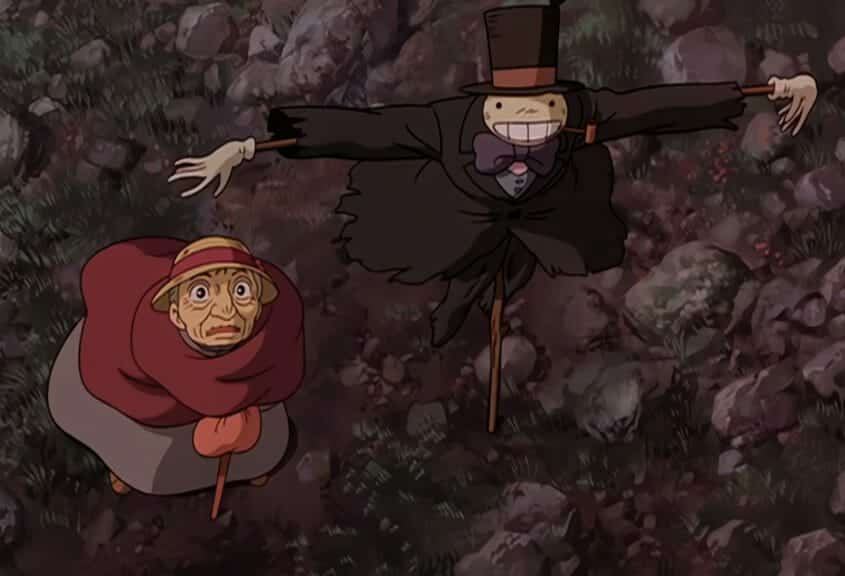 Howl's Moving Castle
2004, Directed By Hayao Miyazaki
Letterboxd Description: When Sophie, a shy young woman, is cursed with an old body by a spiteful witch, her only chance of breaking the spell lies with a self-indulgent yet insecure young wizard and his companions in his legged, walking castle.
Micaela Castanheira, 25 (Favorite film for 10 years)
Spoiler Warning
"I love the fact that every time I watch it, I still can't grasp its entire meaning"
"It's extremely poetic and visually beautiful"
"Its themes resonate with me: a young woman who feels too old for her age and who must learn to fight for what she loves"
"[I love] all the fantasy elements to it: the landscapes, the music, the visual metaphors"
"It makes me feel something new every time [I watch it], and yet [I always feel] how I felt the first time I saw it; there's a layer of stimulation for that child-like curiosity for the world"
Favorite Moment: "When we see young Howl swallowing a shooting star, and therefore beginning what will be a lifelong curse for him"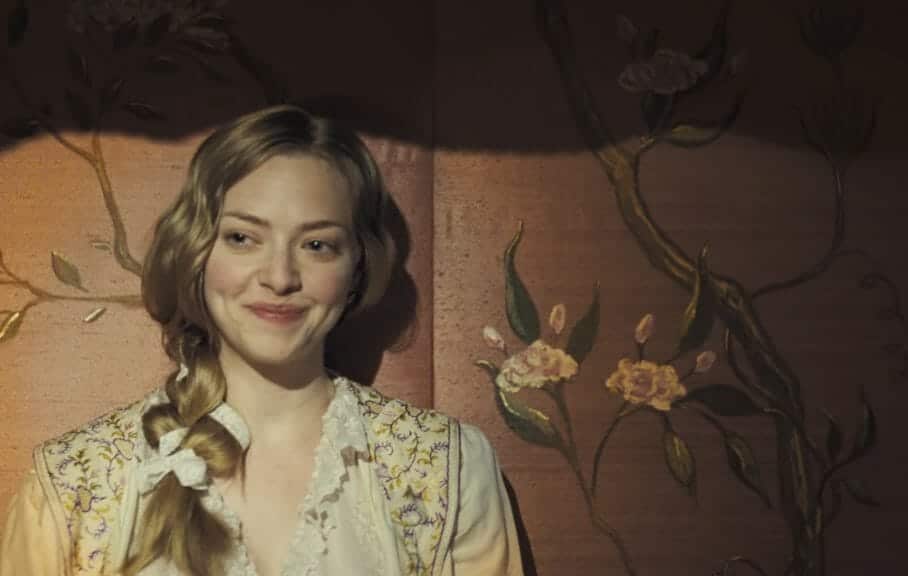 Les Misérables
2012, Directed By Tom Hooper
Letterboxd Description: An adaptation of the successful stage musical based on Victor Hugo's classic novel set in 19th-century France, in which a paroled prisoner named Jean Valjean seeks redemption.
Kate, 21 (Favorite film for 5 years)
"The film is based on a gut-wrenching story"
"They make you feel every emotion- you cry, you sing along, you cry some more, you even laugh somehow!"
"The cast are amazing, especially Sacha Baron Cohen and Helena Bonham Carter"
"I've always had a special interest in any history prior to the 18th Century, so that definitely draws me in"
Favorite Moment: "The ending scene; no matter how many times I watch it, I well up"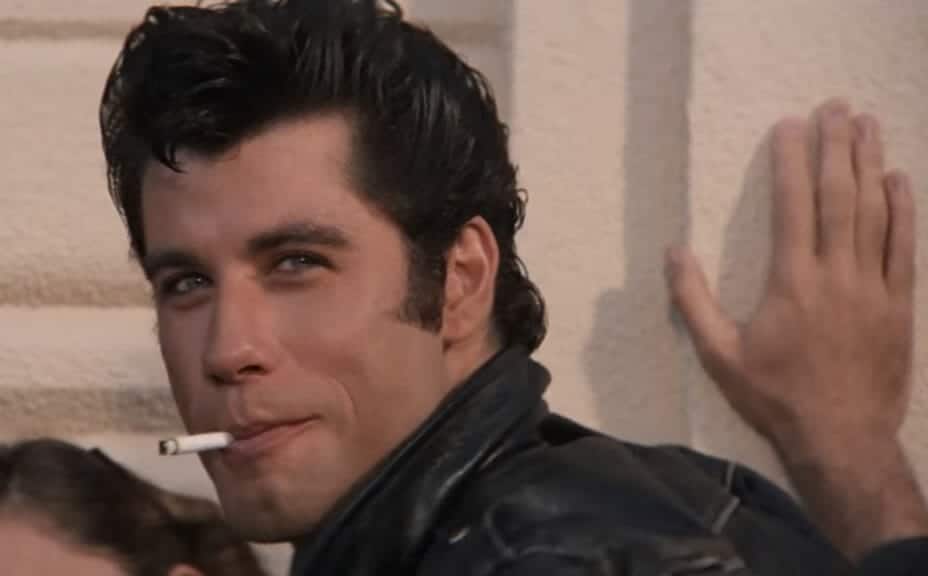 Grease
1978, Directed By Randal Kleiser
Letterboxd Description: Australian good girl Sandy and greaser Danny fell in love over the summer. But when they unexpectedly discover they're now in the same high school, will they be able to rekindle their romance despite their eccentric friends?
Tamsin, 20 (Favorite film for 14 years)
"I love a good musical, and every song in Grease is amazing"
"The characters, the costumes, the love story- they're all amazing"
"It's a film I know my family and I've always loved, and it'll never get old for me!"
Favorite Moment: "Tell me about it stud"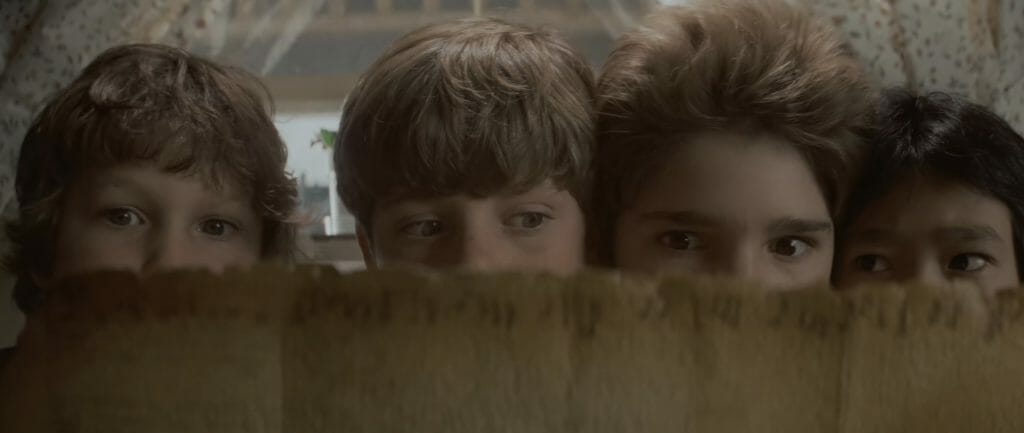 The Goonies
1985, Directed By Richard Donner
Letterboxd Description: A young teenager named Mikey Walsh finds an old treasure map in his father's attic. Hoping to save their homes from demolition, Mikey and his friends Data Wang, Chunk Cohen, and Mouth Devereaux run off on a big quest to find the secret stash of Pirate One-Eyed Willie.
Mackenzie Curtlin-Ross, 20 (Favorite film for 12 years)
"The film is action-packed, with every cool character you can imagine"
"It has love and thrills, as well as mystery"
"It's entertaining from an art department perspective, as the sets are huge and dramatic"
"I love the music and how perfectly it fits with the action"
"The technology and 'booby traps' have only gotten cooler as time goes on"
"Younger generations are watching it still"
"The Fratelli theme is my ringtone!"
"I reimagined the pirate ship set at the end of the film for a college project"
"My whole family loves The Goonies, so I have a huge personal tie to the film… I even have a chunk t-shirt that was passed down to me"
Favorite Moment: "When Chunk is being questioned by the Fratellis, as his over-emotional responses are hilarious"
(Read more about Mackenzie's own work in the film industry here!)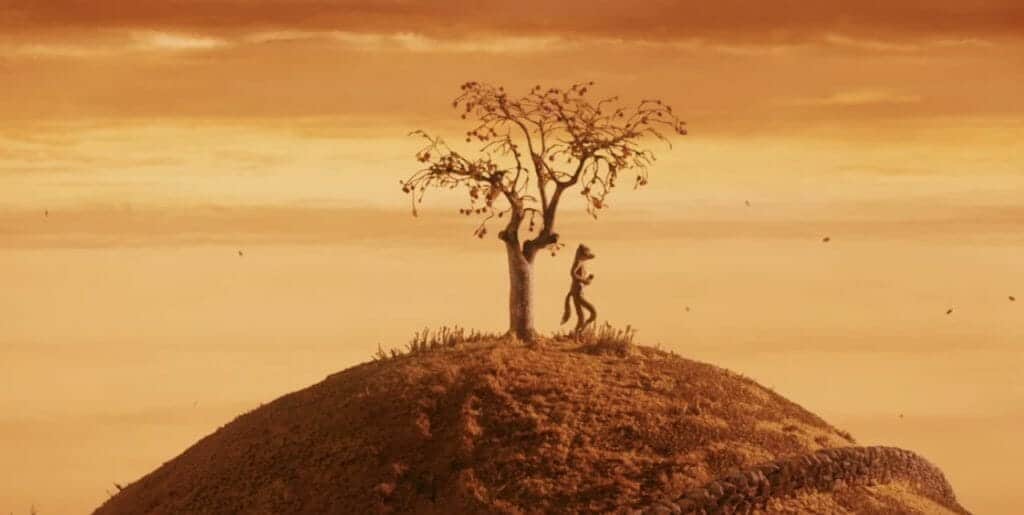 Fantastic Mr Fox
2009, Directed By Wes Anderson
Letterboxd Description: The Fantastic Mr. Fox, bored with his current life, plans a heist against the three local farmers. The farmers, tired of sharing their chickens with the sly fox, seek revenge against him and his family.
Freya, 21 (Favorite film for 3 years)
"The visuals are perfect, Wes Anderson is perfect and the cast is perfect; George Clooney, Meryl Streep AND Willem Dafoe"
"There's no profanity, just the word 'cuss'"
"'I have this thing where everybody has to think I'm the greatest', to quote Mr Fox: 'If people aren't knocked out, dazzled and slightly intimidated by me, I don't feel good about myself'. Mr Fox just wants to be liked, and I think everyone relates to that at one point or another in their lives; people go to extreme lengths for this… perhaps not as extreme as being hunted down by Boggis, Bunce and Bean, but the point still stands"
Favorite Moment: "When Mr Fox decides he doesn't want to live in a hole anymore…"
Luke Hazell, 20 ("I couldn't say how long it's been my favorite film for")
"I absolutely love stop motion, as I grew up on shows such as Wallace & Gromit, and spent countless hours watching stop motion videos on YouTube over the years"
"Seeing it in my local cinema, and seeing the beautiful… orange skies and the immaculate fluidity of the animal movements will always be a core memory"
"The world within the movie feels so familiar yet so unique"
"It's a film that I've been able to draw more from as I've gotten older, and come to love the parts I didn't understand as a child"
Favorite Moment: "Canis Lupus, Vulpes Vulpes"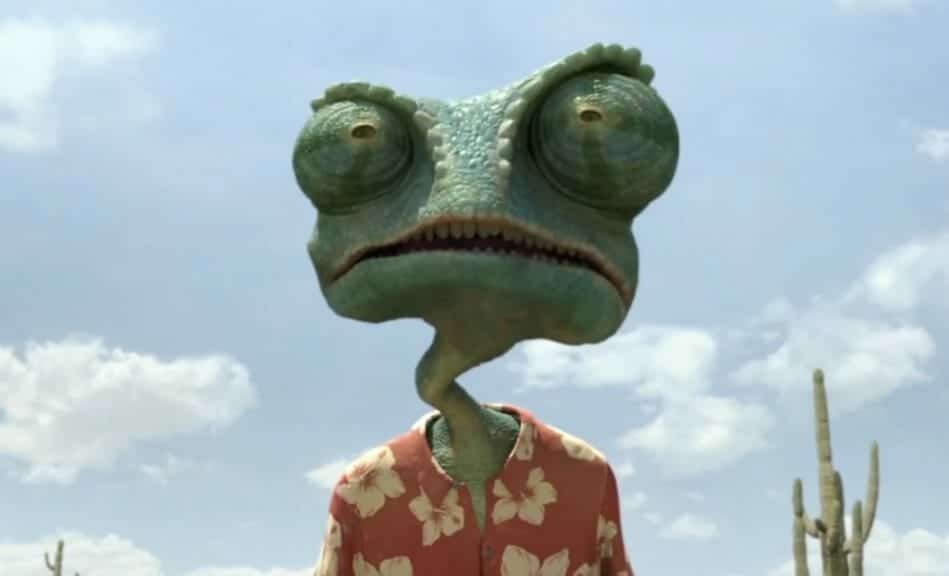 Rango
2011, Directed By Gore Verbinski
Letterboxd Description: When Rango, a lost family pet, accidentally winds up in the gritty, gun-slinging town of Dirt, the less-than-courageous lizard suddenly finds he stands out. Welcomed as the last hope the town has been waiting for, new Sheriff Rango is forced to play his new role to the hilt.
Phoebe Parker, 20 (Favorite film since "childhood")
"It's been a favorite of mine since childhood; I remember constantly renting the DVD"
"They filmed the whole thing in a studio and improvised most of the lines… the spontaneity of the film definitely adds to it… and makes it feel natural"
"I think what attracted me to the film as a child was the animation style; it was something I've never seen"
"I loved it growing up, and it's even more fun as an adult"
Favorite Moment: "When the townspeople have a ritual; every time, it makes me laugh"
(Read more about Phoebe's own work in the film industry here!)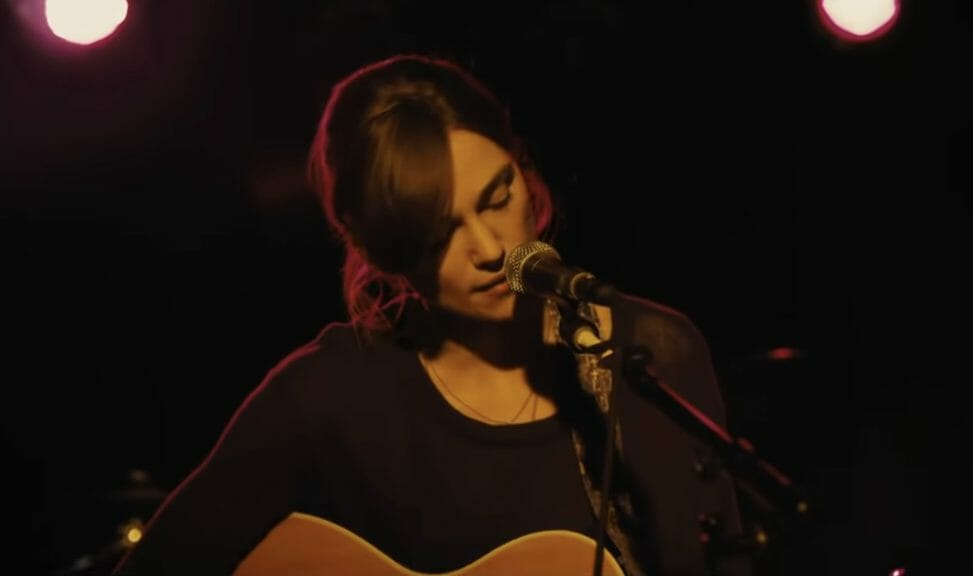 Begin Again
2013, Directed By John Carney
Letterboxd Description: A long-lost music producer finds a singer-songwriter right about the moment he has given up all hope on life.
Jasmine Day, 21 (Favorite film for 8 years)
"At its core, the film is about trying to find yourself… and not giving up on your dreams, despite the limits put in your way"
"It is a film about going against what society expects of you, and pushing boundaries"
"The film is not a love story; I feel this era of films, especially for teen girls, were all films that at some point focused on a love story… I struggled to relate to the romance involved in these films, so for me to find a film where I could enjoy the storyline without getting hung up over a romance was amazing"
"The example that not every romance ends in a perfect happy-ever-after is such an important message to young people who are just beginning to navigate that part of their lives… it is important for people to realize that the perfect relationship may not happen and someone won't always come running back to you"
"When I first watched the film, [Gretta, the protagonist] was who I wanted to be; I dreamt of leaving the small town I grew up in in order to get lost in a new city"
Favorite Moment: Recording the song 'Tell Me If You Wanna Go Home'… it's the moment when everyone realizes what they are doing is really special.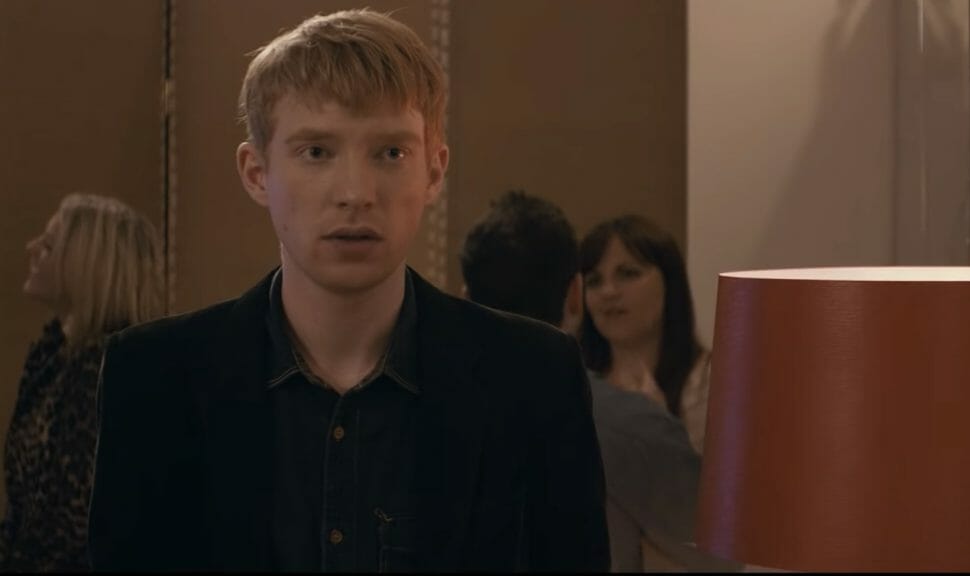 About Time
2013, Directed By Richard Curtis
Letterboxd Description: The night after another unsatisfactory New Year party, Tim's father tells his son that the men in his family have always had the ability to travel through time. Tim can't change history, but he can change what happens and has happened in his own life – so he decides to make his world a better place… by getting a girlfriend. Sadly, that turns out not to be as easy as he thinks.
Molly Pickles, 21 (Favorite film for 6 months)
"I love the relationships in this movie: the romance, and the father/son bond"
"It's simultaneously a really sad and really happy film"
"It altered the way I live my everyday life; I feel like I used to speed through my days, just looking forward to the next big event and always wishing for the future. After I watched this movie I had a whole existential crisis about how fast my life was passing and how I wasn't really paying attention to it. Since [watching], I feel like I experience each day with intention… I also feel like my relationships with my family have really changed [since watching]… I call up my parents whenever I think about them, just because I can, and one day I won't be able to"
Favorite Moments: "When Tim goes to the beach with his Dad"
"The wedding"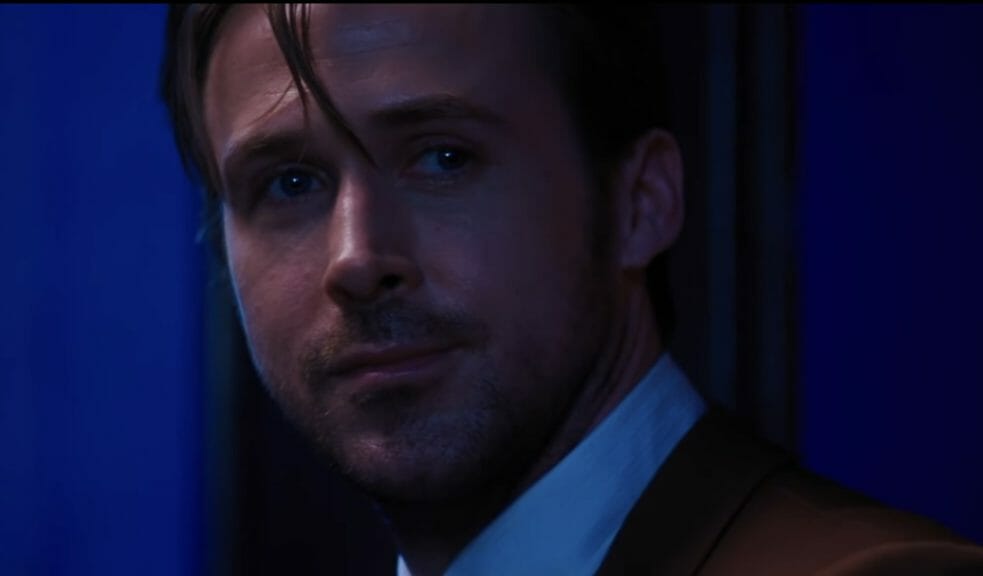 La La Land
2016, Directed By Damien Chazelle
Letterboxd Description: Mia, an aspiring actress, serves lattes to movie stars in between auditions and Sebastian, a jazz musician, scrapes by playing cocktail party gigs in dingy bars, but as success mounts they are faced with decisions that begin to fray the fragile fabric of their love affair, and the dreams they worked so hard to maintain in each other threaten to rip them apart.
Jake Cowell, 15 (Favorite film for 6 months)
Spoiler Warning
"I'm aware this isn't exactly a hot take"
"I saw the film about a year after its release, and it didn't really stick with me at all; it's only in the last 6 months that… I became captivated by its brilliance"
"It's pure magic; throughout its 2-hour duration, you… experience almost every emotion possible"
"My personal favorite musical number in the film [is] 'Someone In The Crowd', and I call it such for its hidden meaning. The whole song has a very wild energy to it as the camera flashes through scenes of a party, with people drinking expensive champagne and wearing fancy clothes, but… we are briefly brought down to reality of the song as Mia sings her slow chorus in the bathroom mirror, isolated from the raging party surrounding her. The lyrics portray her whole dream of becoming a successful actress as only being possible through sleeping with [the crew], [and] I find this so gut-wrenching"
"Sebastian [is] a passionate Jazz pianist in a world measuring the genre for its metaphorical coffin"
"It is when the romance begins to blossom between Seb and Mia that the film truly begins to blow me away"
"The film follows their slowly deteriorating relationships as their careers both lead them in different directions, ultimately ending with success for both at the cost of not being able to be together. As heartbreaking of an ending as this is, I would not have it any other way: a perfect ending for a perfect film"
Favorite Moment: "The planetarium sequence; there is no dialogue, only an orchestra to tell the audience what the characters are feeling, which I find a masterful way of conveying love in film"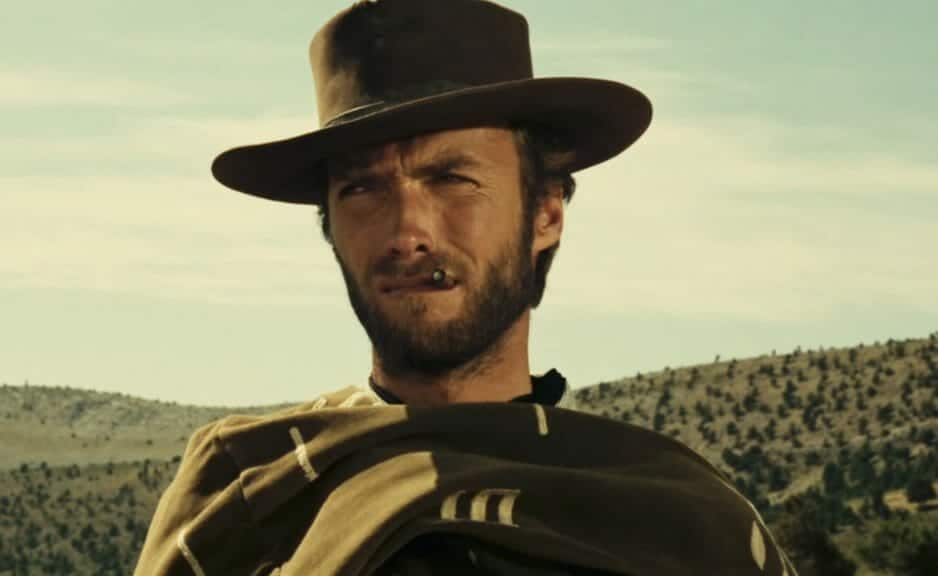 The Good, The Bad And The Ugly
1966, Directed By Sergio Leone
Letterboxd Description: While the Civil War rages on between the Union and the Confederacy, three men – a quiet loner, a ruthless hitman, and a Mexican bandit – comb the American Southwest in search of a strongbox containing $200,000 in stolen gold.
Elliot Morgan, 21 (Favorite film for 7 years)
"I cannot remember answering the question ['What is your favorite film?'] with any film other than The Good, The Bad And The Ugly; as long as I have loved cinema, I have treasured this film"
"Every shot, every line of dialogue and every note in the score feels truly epic in the classic literary sense. The latter is of particular note, as I feel everybody recognizes the main title theme even if they do not specifically associate it with the film; it has become the definitive music of the Old West"
"Narratively, the film is rather simple… yet it is this simplicity that allows the director to focus on the more technical aspects of his film"
"The film subverts and deconstructs the romanticization of contemporary American-produced Westerns; it does not idealize its protagonist and perpetuate the frontier myth… but rather depicts a more authentic and compelling account of morality and heroism in nineteenth-century America"
"My father has always loved this film… in fact, my first viewing of the film… was with my father due to him insisting I watch it- he must have known that I would be obsessed with it. I vividly remember watching it with him and loving every second… I think that experience… means the film will remain special for me"
Favorite Moment: "The final shootout; it involves the three eponymous characters in what I consider to be the tensest sequence in Cinema… it is nearly ten minutes of little actually happening… the score… ensures the scene is constantly enthralling and is a composition so awe-inspiring that it rivals the film's length runtime. If anybody was ever disillusioned by the film's length runtime, I would remind them that the final few moments can be considered its best"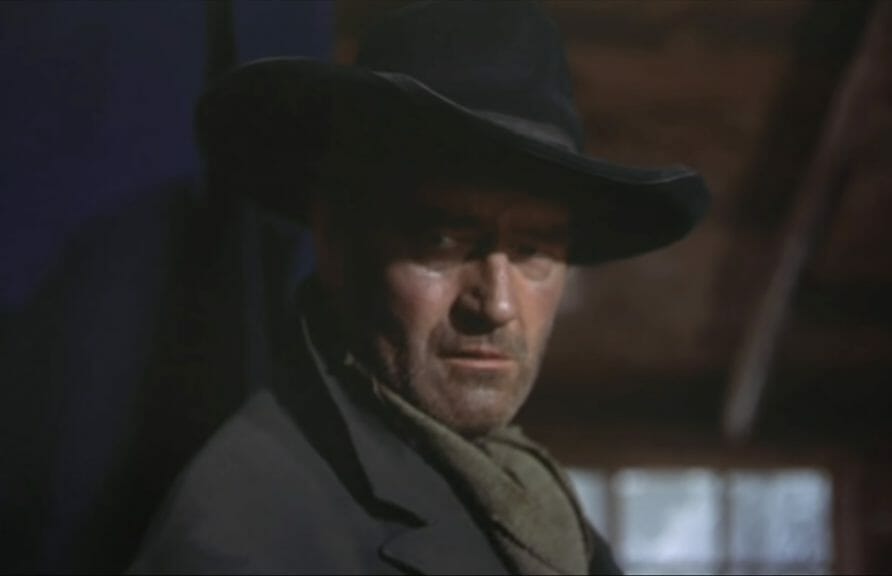 The Searchers
1956, Directed By John Ford
Letterboxd Description: As a Civil War veteran spends years searching for a young niece captured by Indians, his motivation becomes increasingly questionable.
Morgan Russell, 21 (Favorite film "for years")
"As a child who grew up watching classic Westerns, this film has been a favorite of mine for years"
"I believe John Wayne was worthy of an Oscar for his [portrayal of a] bitter, complex civil war veteran, Ethan Edwards"
"The film, despite being released 67 years ago, discusses themes of racism and the cyclical violence that it instills in society, yet there are also moments of light comedic relief"
"As a child, I believe one has a choice of two paths regarding Westerns: either they choose the John Wayne route… or the Clint Eastwood route. My late Dad was a big fan of the former, meaning that I grew up on the material. Since his passing, Wayne's films for me have been a means of remembrance for the time we spent together, with The Searchers being the film I've chosen to watch on his birthday each year"
Favorite Moment: "The final doorway shot… the scene combines victory, tragedy and loss as Wayne's character realizes he's outlived his purpose and no longer fits into this world"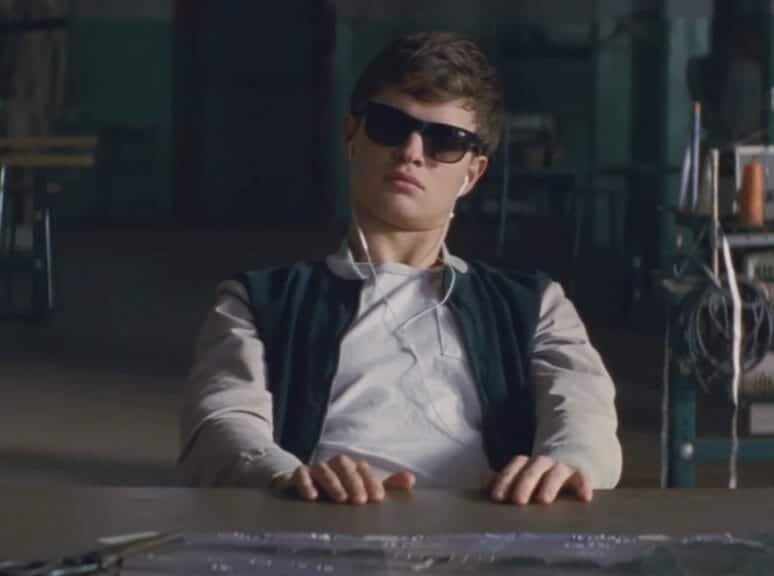 Baby Driver
2017, Directed By Edgar Wright
Letterboxd Description: After being coerced into working for a crime boss, a young getaway driver finds himself taking part in a heist doomed to fail.
Benni, 21 (Favorite film for 6 years)
"The reason I love the film so much is the detail; so much effort and detail went into it, and it shows, from minor script details being referenced to the background storytelling"
"The action is shot well, especially in the beginning of the film"
"The film asks to be rewatched, with little details wanting to be observed"
"I loved [Edgar Wright's] work with Shawn Of The Dead, and the underrated TV show Spaced. A lot of his storytelling techniques and style appeal to me a lot"
Favorite Moment: "A whole action set piece set perfectly timed to the song Tequila; it shows the hard work and effort that went into the film"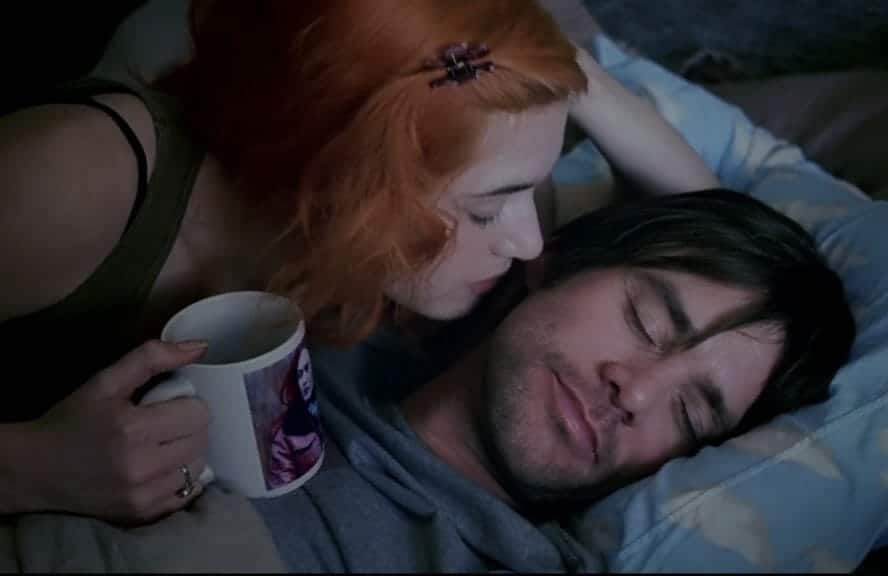 Eternal Sunshine Of The Spotless Mind
2004, Directed By Michel Gondry
Letterboxd Description: Joel Barish, heartbroken that his girlfriend underwent a procedure to erase him from her memory, decides to do the same. However, as he watches his memories of her fade away, he realizes that he still loves her, and may be too late to correct his mistake.
Benni, 21 (Favorite film for 2 years) [He couldn't decide on just one… and I can't say I blame him]
"I love the film due to it being completely devastating; it shows the way love can heal or destroy a person"
"It explores toxic relationships and how some people will always be with each other no matter what"
"For me, the film came at a perfect time in my life to show me the dangers of toxic relationships and spontaneity"
"The conversations between Joel and Clem just feel real, and they say things to each other I've wanted to articulate"
Favorite Moment: "Realising that each time [Clementine's] hair is different, it is another time that both Joel and Clementine have forgotten each other and they are now back together just from fate/love"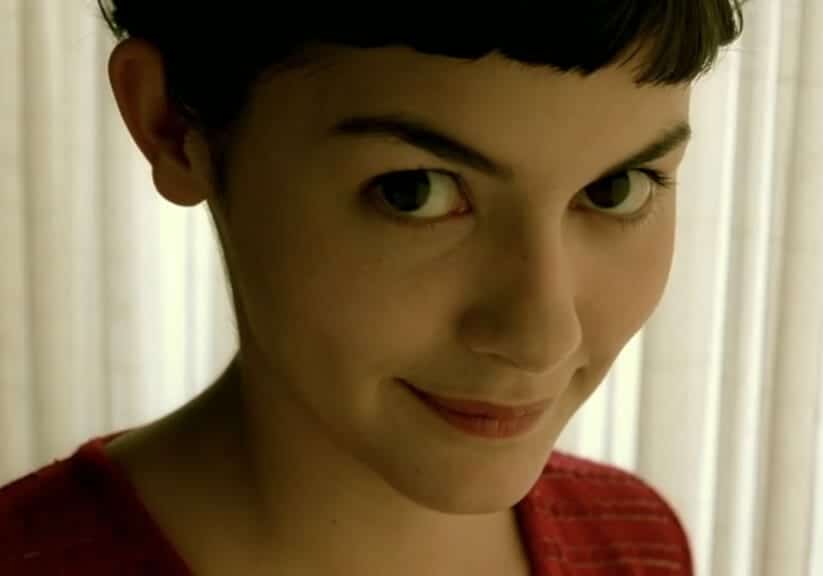 Amélie
2001, Directed By Jean-Pierre Jeunet
Letterboxd Description: At a tiny Parisian café, the adorable yet painfully shy Amélie (Audrey Tautou) accidentally discovers a gift for helping others. Soon Amelie is spending her days as a matchmaker, guardian angel, and all-around do-gooder. But when she bumps into a handsome stranger, will she find the courage to become the star of her very own love story?
Merin, 19 (Favorite film for 3 years)
"I love its use of color; it uses green and red especially in a tantalizingly juxtaposing manner"
"I like its attention to detail, humor and timing; with each watch I continue to… gain more from it"
"I relate to the main character and her perspective, her wish to do good for good people. I like the way that she is shown to see the world, her imagination and playfulness especially"
Favorite Moments: "I really love the opening, where we are introduced to the main characters"
"[The] scene where Amelie helps a blind man; this scene gives so much insight into her, both to herself and us as the audience"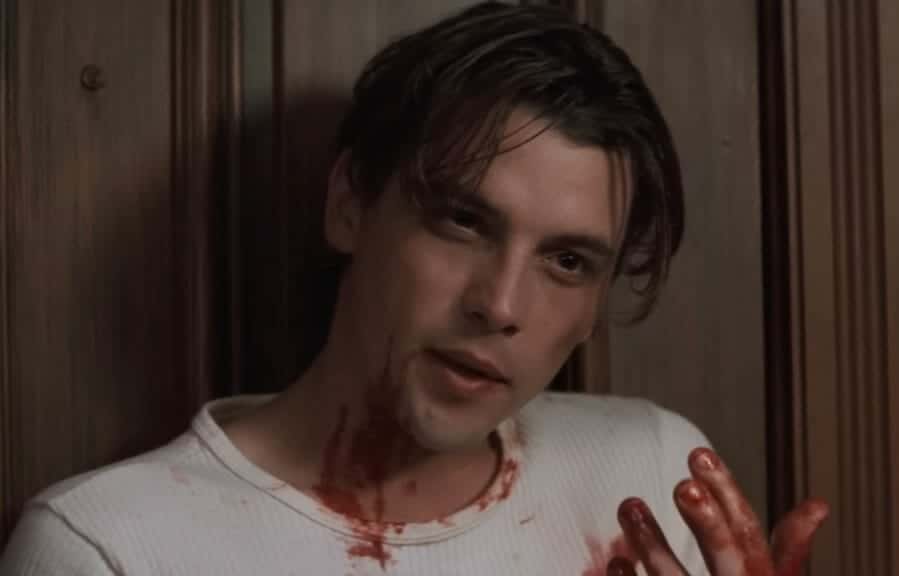 Scream
1996, Directed By Wes Craven
Letterboxd Description: A killer known as Ghostface begins killing off teenagers, and as the body count begins rising, one girl and her friends find themselves contemplating the 'rules' of horror films as they find themselves living in a real-life one.
Katie, 23 (Favorite film for "a few years")
"[I love the] well-developed characters, the plot that keeps you hooked [and the] amazing actors"
Favorite Moments: "The reveal & Gale and Dewey's moments"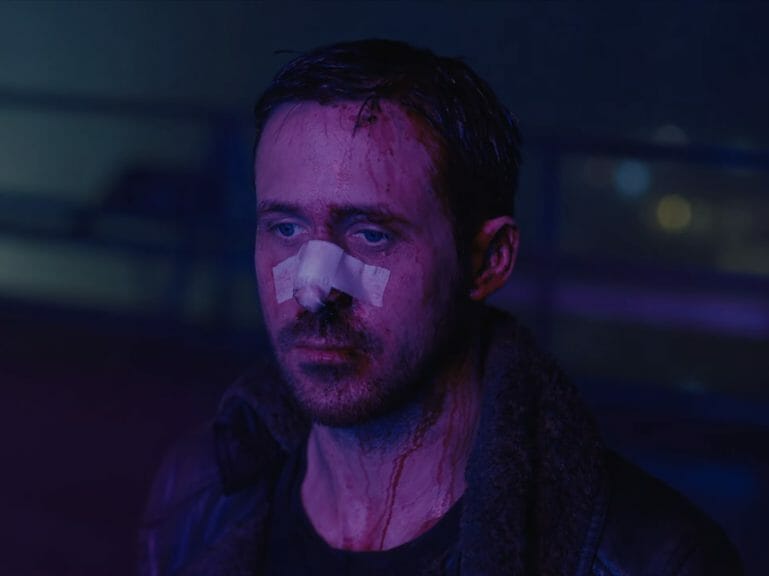 Blade Runner 2049
2017, Directed By Denis Villeneuve
Letterboxd Description: Thirty years after the events of the first film, a new blade runner, LAPD Officer K, unearths a long-buried secret that has the potential to plunge what's left of society into chaos. K's discovery leads him on a quest to find Rick Deckard, a former LAPD blade runner who has been missing for 30 years.
Ben Murphy, 20 (Favorite film for 5 years)
"I'm not sure I can narrow [my love for the film] down to a written response"
"It's very therapeutic and mesmerizing, especially from a Director Of Photography's perspective"
Favorite Moment: "When K realizes"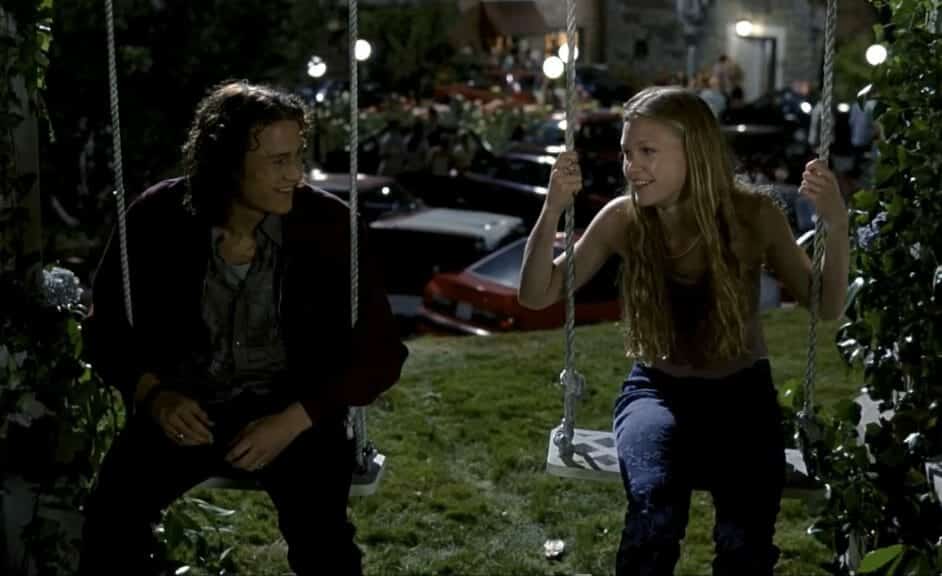 10 Things I Hate About You
1999, Directed By Gil Junger
Letterboxd Description: On the first day at his new school, Cameron instantly falls for Bianca, the gorgeous girl of his dreams. The only problem is that Bianca is forbidden to date until her ill-tempered, completely un-dateable older sister Kat goes out, too. In an attempt to solve his problem, Cameron singles out the only guy who could possibly be a match for Kat: a mysterious bad boy with a nasty reputation of his own.
Gabriella, 20 (Favorite film for 10 years)
"I believe my first encounter with this film was during a sleepover with my best friend at around 10 years old… after that, we'd made a tradition of watching it during most of our sleepovers… it remains my go-to comfort film, the only difference is that I now accompany it with wine"
"[Kat] embodies a strong, smart and stubborn femininity that really struck me at a young age… I really found that character entwined with the usual mush of the rom-com genre so enjoyable"
Favorite Moment: "Patrick's performance of Can't Take My Eyes Off Of You… truly impeccable stuff, real nineties core. The serotonin I get from that scene is through the roof"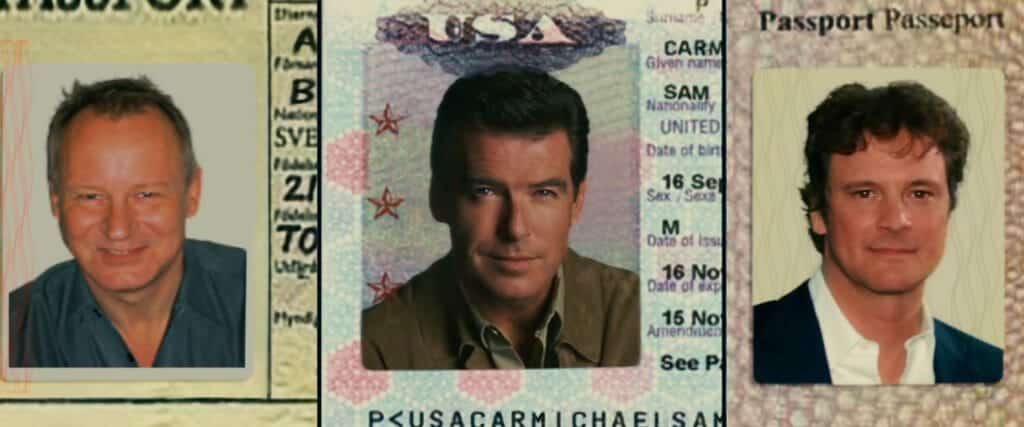 Mamma Mia
2008, Directed By Phyllidia Lloyd
Letterboxd Description: An independent, single mother who owns a small hotel on a Greek island is about to marry off the spirited young daughter she's raised alone. But, the daughter has secretly invited three of her mother's ex-lovers in the hopes of finding her biological father.
Lily, 20 (Favorite film for 15 years)
"It reminds me of Summer, and being happy and drunk"
"I love the singing and the dancing because they're banging songs… we had a Mamma Mia album in our car, and any time we went to the beach, we listened to it"
"I always thought growing up I wanted to be Tanya, but now I realize I want to be Donna"
"It's all about family, and that's nice because it makes you appreciate what you've got in life"
"I wanted to dye my hair blonde because of Sophie"
"Anytime I've watched it, it's been with people that mean a lot to me, and any time I think about it, I think about how much fun I was having with them"
Favorite Moment: "When they're all spinning around in a circle to voulez vous… and she's overwhelmed; her reaction is relatable"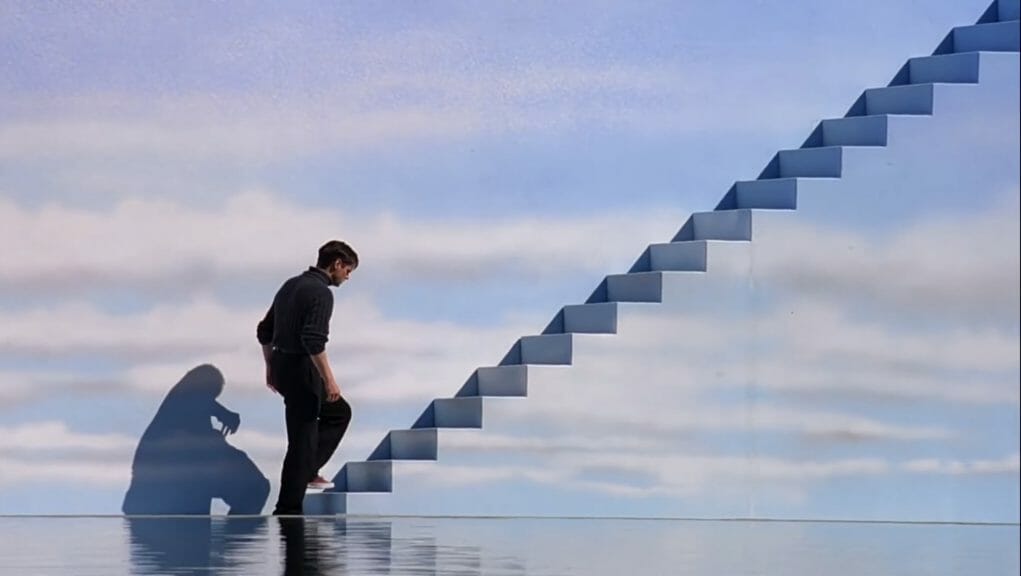 The Truman Show
1998, Directed By Peter Weir
Letterboxd Description: Truman Burbank is the star of The Truman Show, a 24-hour-a-day reality TV show that broadcasts every aspect of his life without his knowledge. His entire life has been an unending soap opera for consumption by the rest of the world. And everyone he knows, including his wife and his best friend is really an actor, paid to be part of his life.
Rhiannon, 21 (Favorite film for 3 years)
"[I love] how different it is to other films in terms of thematic material, and [how] it challenges the idea of ethics in the TV and film industry"
Favorite Moment: "When Truman realizes his situation…"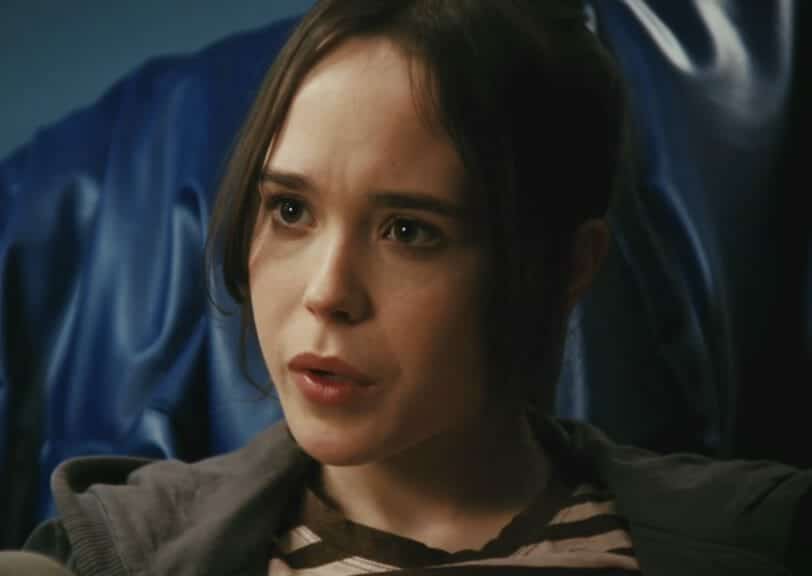 Juno
2007, Directed By Jason Reitman
Letterboxd Description: Faced with an unplanned pregnancy, an offbeat young woman makes an unusual decision regarding her unborn child.
Florence, 15 ("My favorite movie changes depending who's asking")
"Due to the understated nature of the movie, I did not immediately acknowledge it as my favorite, but it soon became my go-to movie"
"The vibe of Juno is what really makes it"
"The soundtrack… so perfectly goes with the calm and relaxed nature of the film whilst having the underlying sense of stupid teenage love"
"Elliot Page's acting really makes the movie what it is… the central protagonist has so many endearing qualities that myself and others can see themselves in"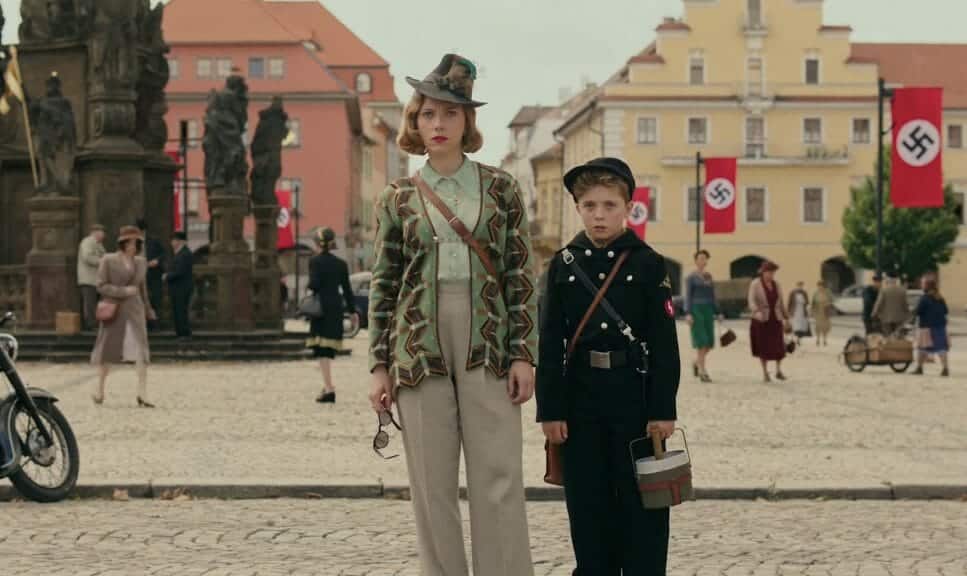 Jojo Rabbit
2019, Directed By Taika Waititi
Letterboxd Description: A World War II satire that follows a lonely German boy whose worldview is turned upside down when he discovers his single mother is hiding a young Jewish girl in their attic. Aided only by his idiotic imaginary friend, Adolf Hitler, Jojo must confront his blind nationalism.
Hollie Piper, 21 (Favorite film for 3 years)
"I love how funny it can be, but also how emotionally moving it can be"
"The symbolism was also really well thought out, which drew me in further"
"I've always been into history (especially WW2) since I was a kid"
"When my Grandfather died, this film [allowed me to] getaway… I wanted to show him this film, but never got a chance to"
Favorite Moment: "When Heroes by David Bowie started playing… and then [they] started dancing because [they] were free from the Nazis"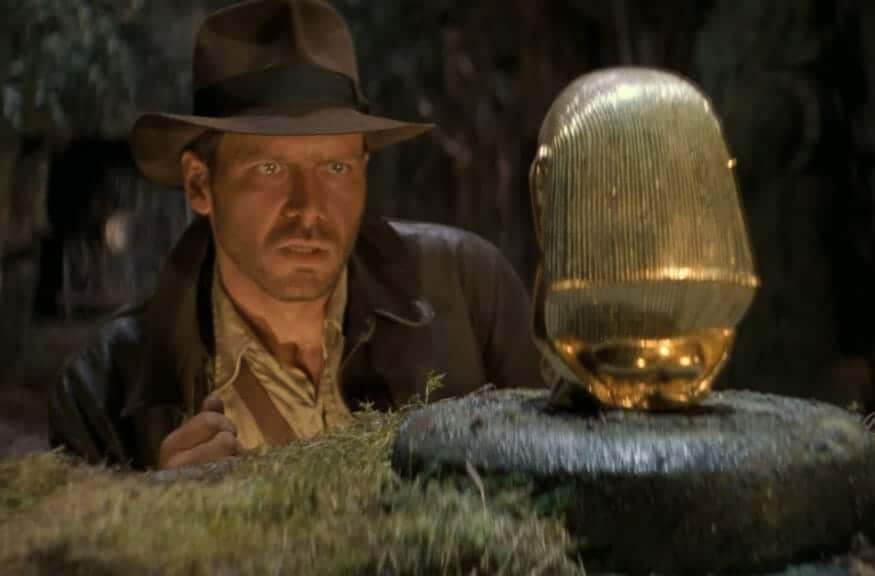 Raiders Of The Lost Ark
1981, Directed By Steven Spielberg
Letterboxd Description: When Dr. Indiana Jones – the tweed-suited professor who just happens to be a celebrated archaeologist – is hired by the government to locate the legendary Ark of the Covenant, he finds himself up against the entire Nazi regime.
Harri Jones, 21 (Favorite film for 12 years)
"From the iconic soundtrack to the brilliantly written characters, as well as discrete but effective comedy, this film has to go down as one of the best of all time"
The constant, non-stop action and creative choreography create a brilliant atmosphere and feeling throughout"
"I watched it for the first time with my grandparents when I was around 7/8 years old… and immediately loved it… was the defining film of my childhood"
"I used to dress up as Indiana Jones for birthday parties, and played Lego Indiana Jones [I loved that game – Aaron] non-stop"
Favorite Moment: "Indiana in the map room; this really is a turning point in the film, as this is the point Indiana begins to believe in the existence of the ark, and the threat of the main antagonist finding it becomes all the more terrifying"
"Special shout-out to the 'bring a sword to a gunfight' scene"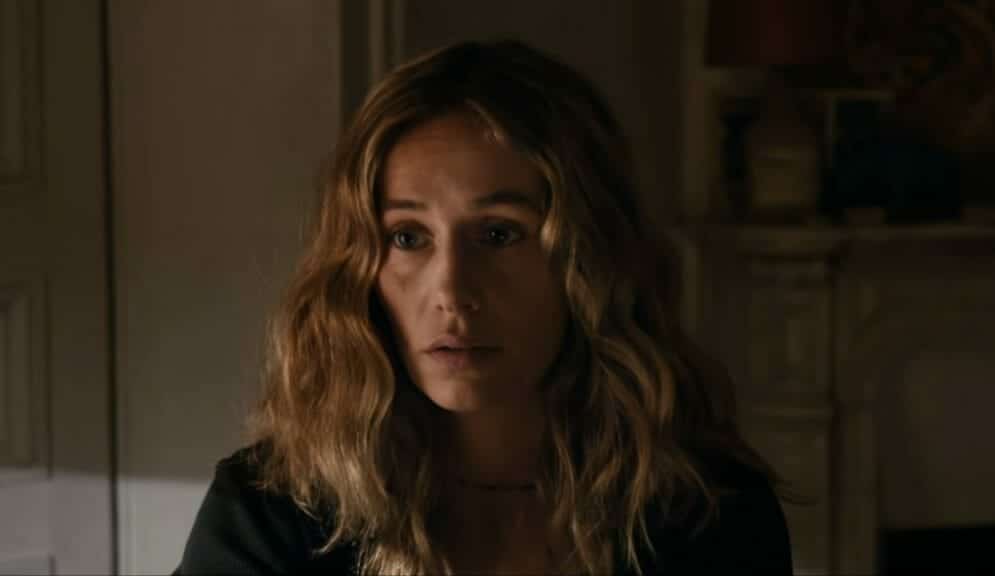 Summertime
2015, Directed By Catherine Corsini
Letterboxd Description: In 1971, a young woman moves from the French countryside to Paris and begins a passionate love affair with a feminist leader.
Evvy, 20 (Favorite film for 7 years)
"It features beautiful imagery of the French countryside and a very lovely soundtrack, with every scene feeling like you're right there with them"
"There is something incredibly real about the way the main couple interact, and it's a far cry from other fetishized… films featuring lesbian relationships"
"Their lives are messy and complicated, and this is brought to attention without dramatizing it, keeping everything grounded in reality and genuine human experiences"
"I have a personal connection to the film because of the similar experience of being queer in a small town, particularly in the countryside where farming is all everyone is ever doing"
Favorite Moment: "When everything you know must come crashing down, eventually does; it's so gut-wrenching but still so real and honest"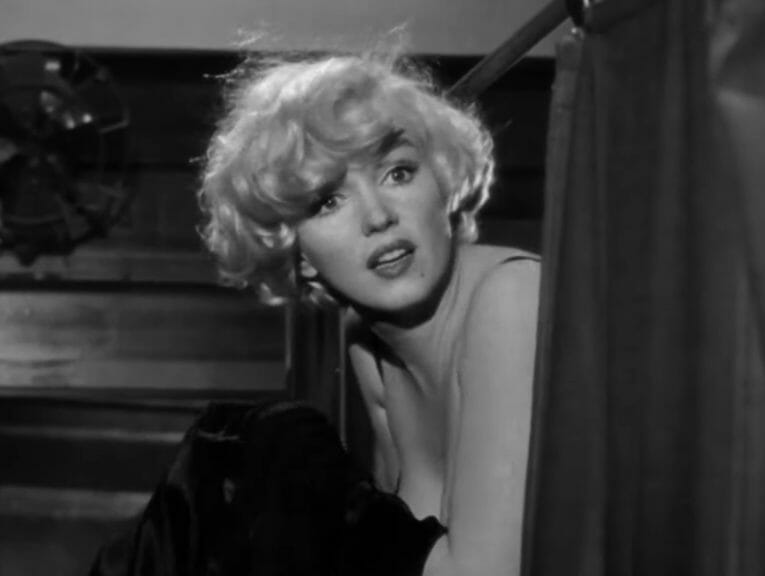 Some Like It Hot
1959, Directed By Billy Wilder
Letterboxd Description: Two musicians witness a mob hit and struggle to find a way out of the city before they are found by the gangsters. Their only opportunity is to join an all-girl band as they leave on a tour. To make their getaway they must first disguise themselves as women, then keep their identities secret and deal with the problems this brings – such as an attractive bandmate and a very determined suitor.
Zoe, 21 (Favorite film for 10 years)
"It's probably one of the most iconic comedies ever made, and it doesn't matter how many times I watch this film, I always cry from laughter"
"The chemistry between Jack Lemmon and Tony Curtis is unparalleled, while Marilyn Monroe's comedic timing is flawless"
"Billy Wilder's best film without a doubt, surprisingly progressive yet timeless and – of course – completely camp"
"This film also happens to be my Mum's all-time favorite film, so it always has a real tinge of nostalgia for me"
Favorite Moment: "The ending line. Enough said"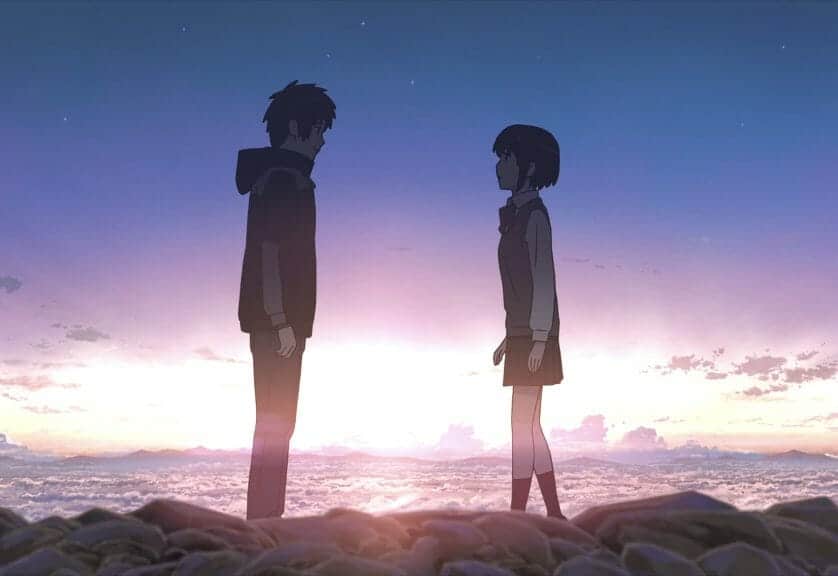 Your Name.
2016, Directed By Makoto Shinkai
Letterboxd Description: High schoolers Mitsuha and Taki are complete strangers living separate lives. But one night, they suddenly switch places. Mitsuha wakes up in Taki's body, and he in hers. This bizarre occurrence continues to happen randomly, and the two must adjust their lives around each other.
Georgia, 20 (Favorite film for 3 years)
"This has had such a unique and special place in my heart since the moment that I saw it… by the time that it was finished, I was in absolute bits, sobbing endlessly"
"I had always considered LGBTQ+ love stories in media to be on something of a pedestal, compared to heterosexual love stories, which were so completely oversaturated in the film industry… but this love story was so elevated that it has touched me deeply"
Favorite Moment: "The meteor shower"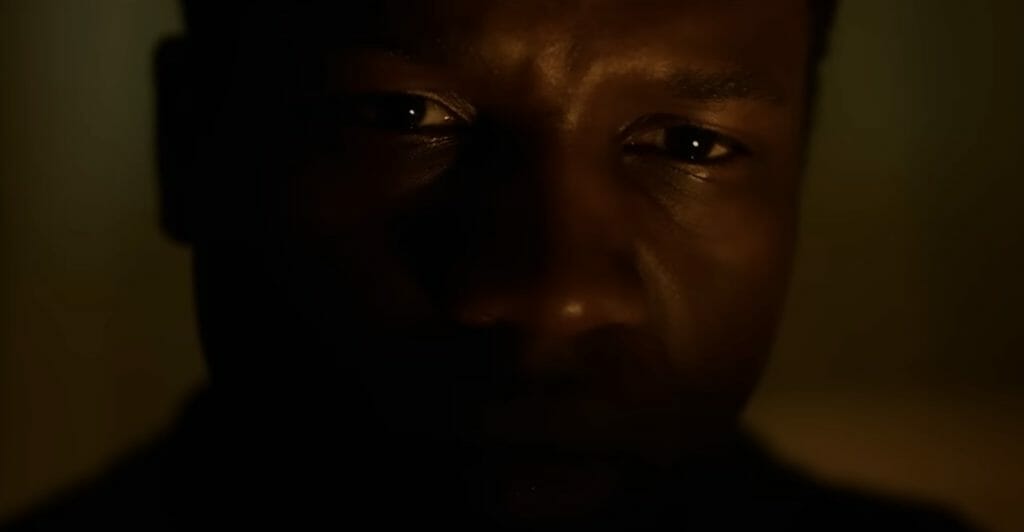 His House
2020, Directed By Remi Weekes
Letterboxd Description: After making a harrowing escape from war-torn South Sudan, a young refugee couple struggle to adjust to their new life in a small English town that has an unspeakable evil lurking beneath the surface.
Ben, 21 (Favorite film for 2 years)
"It's a horror, which is my favorite genre, but they normally don't scare me. This film actually did creep me out"
"It shows the struggles of refugees fleeing to the country, and how poorly they are treated"
"Each person acts so well in the film, you truly see them break down"
Favorite Moment: "When the main character is attacked by multiple entities in his home… you see his regret"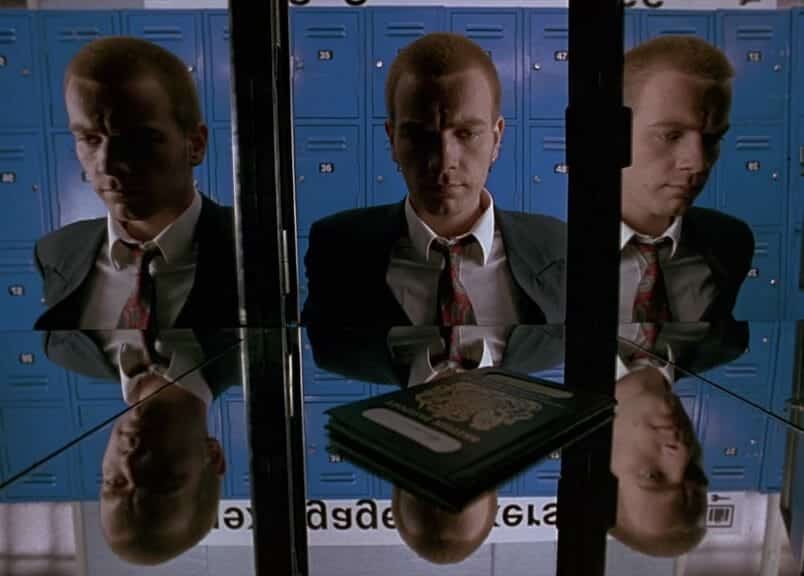 Trainspotting
1996, Directed By Danny Boyle
Letterboxd Description: Mark Renton, deeply immersed in the Edinburgh drug scene, tries to clean up and get out, despite the allure of the drugs and influence of friends.
Sasha, 20 (Favorite film for 6 years)
"I love how realistic yet utterly ridiculous it is at the same time… you can relate to some aspects, but feel completely isolated from others"
"I love all the characters so much, and even though they're all dickheads I want to protect all of them (yes, even Begbie)"
"I think something about the lack of pride in being Scottish yet being so overtly Scottish at the same time reminds me of being Welsh; it's shite being Welsh just like it's shite being Scottish"
"I feel so connected to the whole soundtrack; it just works so perfectly, and draws me in with every watch"
"I also feel emotionally connected to the character of Begbie as, like him, I am a bit unhinged"
Favorite Moment: "THIS LASSIE JUST GOT GLASSED (notable mention to Spud and his shit)"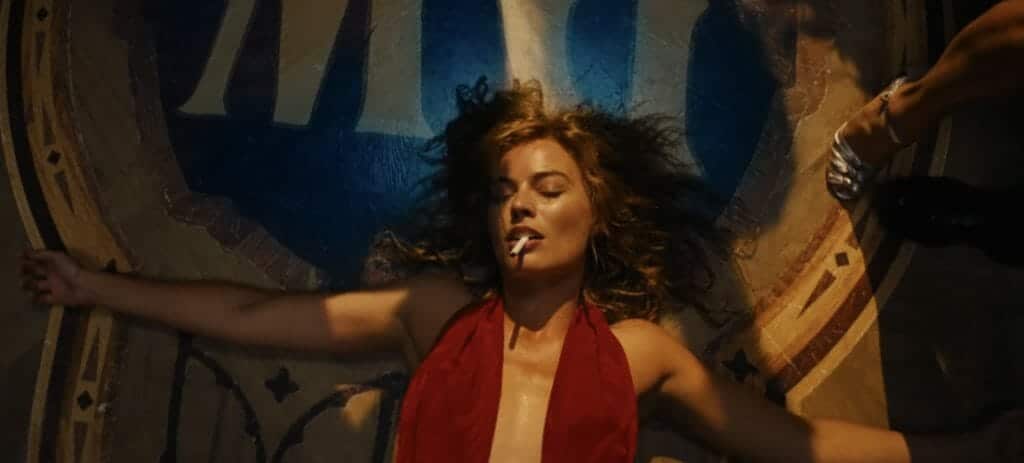 Closing Remarks
Movies are magical, there's no doubt about it. From their inception, they have brought an unparalleled sense of joy and magic, involving you in these fictional worlds for two hours at a time. From technologically driven sci-fi blockbusters, to intimate indie romances, from colorful musicals to nail-biting thrillers, every movie means something to someone. The movie you might consider one of the worst ever made could be someone else's favorite film of all time! I think that's what's great about the movies, to be honest: they all mean something different to everyone.
For example, my two favorite movies, Damien Chazelle's modern epic Babylon, and the intimate and beautiful Aftersun couldn't be more different! The former is a loud, excessive tribute to old-age Hollywood (and Cinema as a whole), the latter a slow and heartwarming tale of a father and son on holiday. And yet, I love them both, and they both mean so much to me in so many ways. So remember, the next time you watch a film and think 'that wasn't for me', you could have just watched a movie that awakens someone else's love for film.
It is as my friend once said about Babylon (which I think summarises the joy of the moviegoing experience as a whole): It's fucking sick.