If you haven't watched 'Squid Game', you've at least heard of it. Director Hwang Dong-hyuk's 10-year passion project has taken the world by storm. He was once forced to stop writing and sell the $675 laptop he was writing the script on just to make ends meet – now he's the writer and director of one of the most beloved shows in our time.
The incredibly popular survival drama premiered on Netflix on September 17th and quickly became the first South Korean series to top the US Netflix charts. The success of 'Squid Game' has also caused South Korean media stocks to skyrocket.
The countless raving reviews have everyone wondering when a second season or a sequel will come out. Hwang Dong-hyuk admitted that he originally did not have "well-developed plans for Squid Game 2".
He hasn't completely taken it off the table, however. He has also said "if I were to do it, I would certainly not do it alone. I'd consider using a writers' room and would want multiple experienced directors". Hwang Dong-hyuk did a fantastic job as the sole writer and director for 'Squid Game', but it would be interesting to see how other skilled creators can contribute to further developing the show's fascinating concept and beloved characters.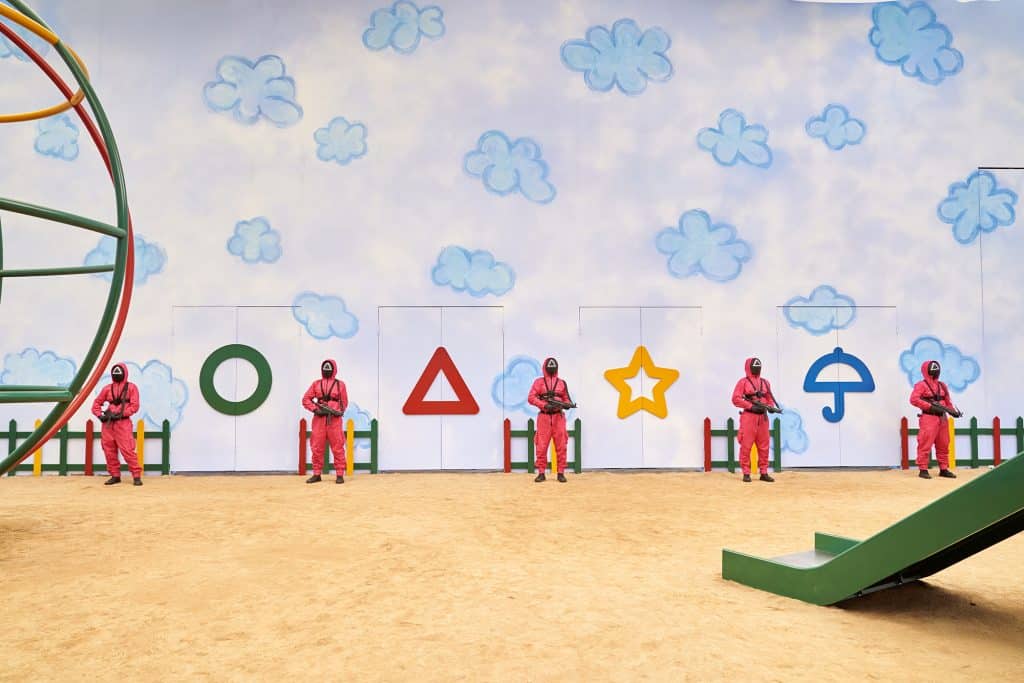 When asked in an interview with Variety about what he thought made 'Squid Game' such a success, Hwang Dong-hyuk cites the simplicity of the games and relatable characters.
"I wanted to write a story that was an allegory or fable about modern capitalist society, something that depicts an extreme competition, somewhat like the extreme competition of life. But I wanted it to use the kind of characters we've all met in real life. As a survival game it is entertainment and human drama. The games portrayed are extremely simple and easy to understand. That allows viewers to focus on the characters, rather than being distracted by trying to interpret the rules."
Hwang Dong-hyuk also interviewed with IndieWire to provide further insight into his work. He explained a bit more about why he chose more simple games for the characters to play, saying: " [In other survival dramas with complex games], you understand why they're putting their lives at stake, because the games are so difficult. I wanted to go the other way — go simple — and make people wonder why the characters would put their lives at stake for these games."
He also spoke a bit about South Korean and global events in 2008 that helped inform his creation of 'Squid Game' and guide the complex critique of late-stage capitalism woven into the themes and core of the show.
"Over the past 10 years, there were a lot of issues: … there was the rise of IT giants like Facebook, Google, and in Korea, there's Naver, and they are just restructuring our lives. It's innovative but these IT giants also got very rich. And then Donald Trump became the president of the United States and I think he kind of resembles one of the VIPs in the Squid Game. It's almost like he's running a game show, not a country, like giving people horror. After all these issues happened, I thought it was about time that this show goes out into the world."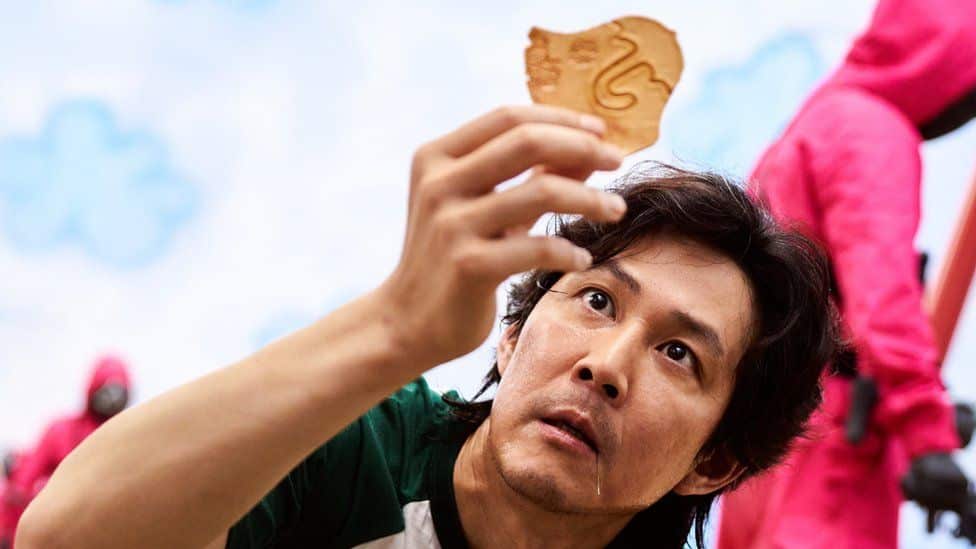 In the Variety interview, Hwang Dong-hyuk also discussed his fictional inspirations for 'Squid Game' and how he developed the concept back in 2008.
"I freely admit that I've had great inspiration from Japanese comics and animation over the years," he said. "When I started, I was in financial straits myself and spent much time in cafes reading comics including 'Battle Royale' and 'Liar Game.' I came to wonder how I'd feel if I took part in the games myself. But I found the games too complex, and for my own work focused instead on using kids' games."
Now that he's known worldwide as a fantastic director and creator, Hwang may return to writing feature films before pursuing a 'Squid Game' sequel. He is the mind behind very successful Korean films such as "Silenced", "The Fortress", and "Miss Granny". Currently, Hwang is working on a draft for a film called "KO Club", short for "Killing Old Men Club". It is said to be a "inter-generational war premise".
Interested in reading more about 'Squid Game'? This person was harassed over phone after their real number appeared in an episode. And the "Red Light, Green Light" doll from the first episode has been installed in the Philippines to scare jaywalkers.