Matthew Highton has created a small following on YouTube by doing one very specific thing: recreating famous TV intros using only stock footage. He currently has less than 200 subscribers (small numbers in the world of pop culture Youtubers), but one of his videos has amassed over 12,000 views and for good reason. Possibly the most famous TV show opening credits of all time, Highton has recreated the beloved intro to Friends.
Stock photos have long been the laughing stock (pun intended) of the internet, and are the source of a number of famous memes (see: Distracted Boyfriend Meme). Using stock footage, however, is a more unusual approach to internet humour and in doing so Highton has created an entertaining addition to the growing numbers of Friends recreations.
Other highlights of this genre include Youtuber Chi with a C's hilarious recreation of an entire episode of Friends (in which she does some uncanny impressions) and the highly relevant intro which reimagines Friends as Covid-19 by Youtube account Pipsta:
Another unmissable Friends parody comes in the form of a music video: Moonlight, by Jay-Z, was paired with an extended video which reimagined Friends as six young Black people. This video was widely discussed and praised for the points it made about double standards within the television industry surrounding race. It featured a number of brilliant actors, including Atlanta's Lakeith Stanfield, Insecure's Issa Rae, Tessa Thompson of Thor Ragnarok, comedienne Tiffany Hadish and even a cameo from Hannibal Buress. The video is directed by Emmy award-winning Alan Yang, and is less of a tribute to Friends than a critique of the industry, but is certainly unmissable nonetheless.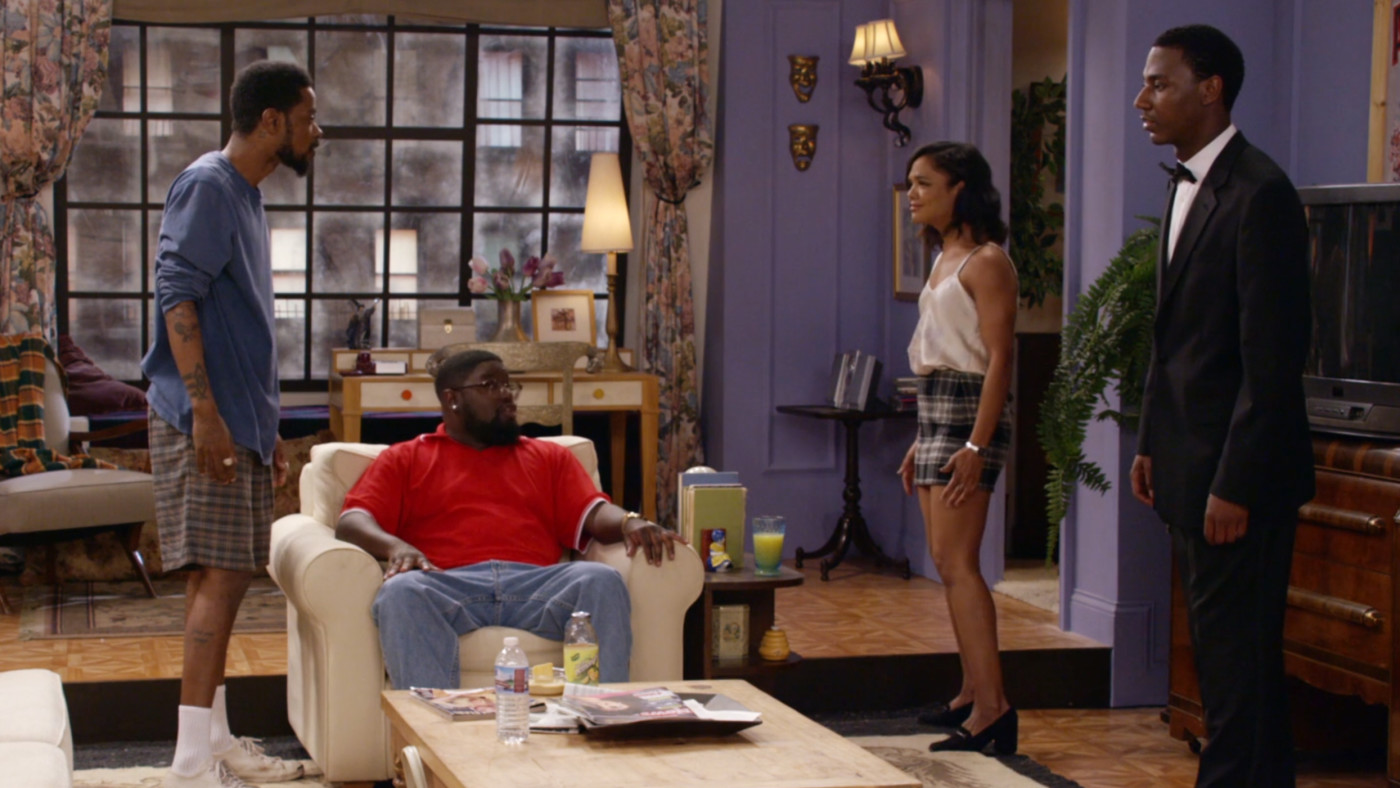 Clearly, Friends is far too iconic to remain untouched by pop culture for long, and it seems we all will continue to enjoy new reincarnations of the show for some time to come.
Featured image from NBC / NBCU Photo Bank