Depictions of addiction in television shows often perpetuates stereotypes of those suffering from addiction, placing all of the responsibility on the individual and the decisions they have made (even if the show's writers are trying to garner sympathy for the character).
With Disney+'s new show Dopesick, this is simply not the case. This is a compelling miniseries which gives a compelling insight into the scourge of OxyContin on modern America.
It follows the all-too-real story of those who became addicted to painkillers after their doctors advised them that they were safe to take. The pills had been marketed to doctors as non-addictive by pharmaceutical company Purdue Pharma.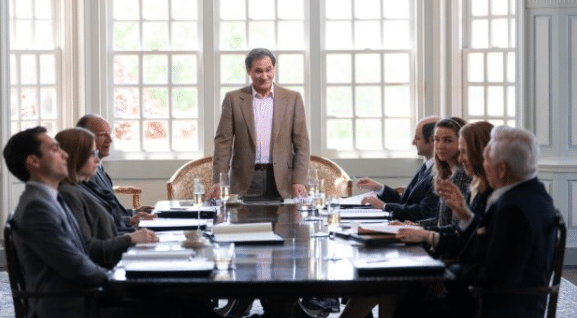 The series is based based on the 2018 bestselling book Drug Company that Addicted America by Beth Macy. Dopesick has an all-star ensemble cast which includes Michael Keaton, Will Poulter, Michael Stulhlbarg, and Kaitlyn Denver. It gives an insightful, shocking, and frequently enraging depiction of what creator Danny Strong has described as 'one of the most important stories of the last 30 years'.
It slowly unravels the horror of the events, from the birth of the 'wonderdrug' in the 1990s, to the cataclysmic effects that it had on cities and towns all across America years later.
The eight part series spans over the course of a decade, and interweaves the story of the Sackler family – owners of Purdue Pharma who gifted OxyContin to America – and those that tried to prevent its relentless growth.
This includes detective duo Rick Mountcastle and Randy Ramseyer (played by Peter Sarsgaard and John Hoogenakker respectively) who, after observing a wave of OxyContin related crimes in Virginia, launched an investigation into the pharmaceutical company and their deceptive marketing strategies.
Check out the trailer below:
In an interview Danny Strong discussed that one of the 'guiding principles' of Dopesick was to tackle the stigma that surrounds opioid addiction (which is often misunderstood).
Strong said: "It [addiction] spirals their entire life out for years and years and years, I've heard this story over and over and over again.
So through the show, I thought we can show how people with opioid use disorder are stigmatised as junkies and losers – as the villains – when in fact, in so many cases, they're actually the victims. I thought the show could dramatise that and help redefine the understanding of addiction."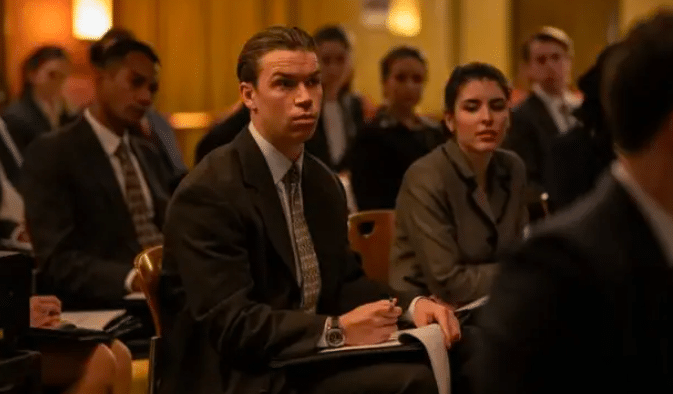 Strong also revealed that the towns which were most affected by OxyContin's ruinous effects were chosen by Purdue Pharma because they felt that doctors 'could be manipulated easier', which made them 'better targets for their deception'.
This manipulation is shown through the character of Dr. Samuel Finnix (Michael Keaton), who is a well-meaning doctor who just wants to do right by his patients. His loyalty to his job and the small community he serves makes the unwitting harm all the more heart-breaking.
A character like Dr Finnix and juxtaposed by the wealthy Sackler family, who were once described by a Congressman as 'the most evil family in America', it's clear to see that they're so far removed from the people that they're ruining for profit.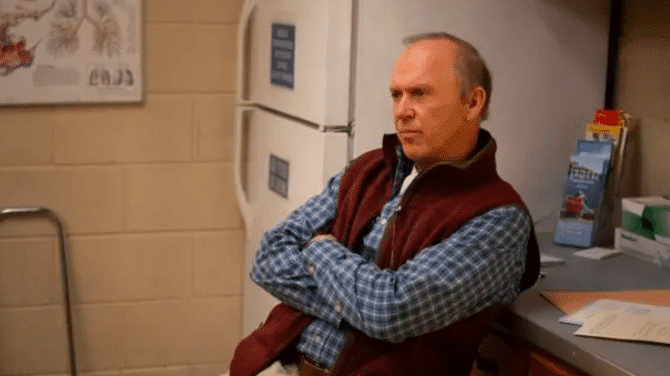 Strong's ambitious yet impressive project never loses sight of the humanity in this seemingly endless tragedy. It is undoubtedly one of the most compelling and important series of this year by far.
Dopesick premiers on Disney+ on November 12, and each episode is released weekly on Wednesdays.