Adam McKay is coming back with a new satirical science fiction film, Don't Look Up. It features a huge ensemble cast of big names – Jennifer Lawrence, Leonardo DiCaprio, Meryl Streep, Cate Blanchett, Ron Perlman, Ariana Grande, Jonah Hill… the list goes on!
Lawrence and DiCaprio play a pair of eccentric astronomers who find out that a comet is on a trajectory that is heading straight for Earth and is estimated to destroy the entire planet in just six months. With this terrifying information, the pair make it their mission to warn everyone of this news. However, the rest of the world doesn't seem able to grasp the enormity of this information. McKay uses this idea of a comet hitting Earth to symbolize the urgency of climate change as a threat to our planet and the impending consequences heading our way if we do not act now.
There are echoes of the satirical nature in McKay's film Vice, which was released in 2018 and earned him Oscar nominations for Best Director and Best Screenplay. There are also comedic moments in the film that are obviously lampooning social media, the news, and politics.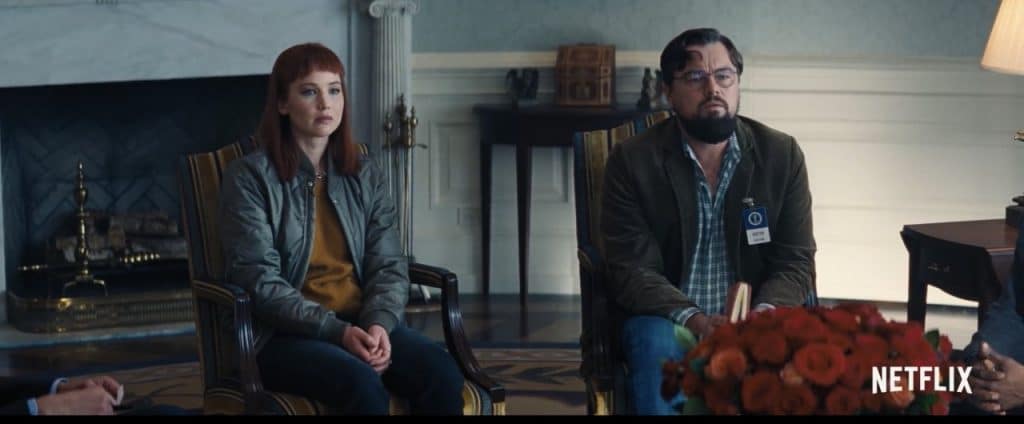 For everyone working on a film about the end of the world, just when it seemed the world was, in a way, ending, it must've been a surreal experience. DiCaprio commented, "As ridiculous as a lot of this stuff seemed, we were seeing a lot of this play out in real-time. As Covid was hitting, as the Capitol was being stormed, our art was imitating real life."
Don't Look Up, while having comedic moments and satirical commentary is naturally a dark and thought-provoking film about the climate crisis. DiCaprio continued, "The end of this movie gets really dark and had it not had that tonal shift, I don't think we would have been as excited as we were to do it. You can never tell what a movie is going to do culturally, but the end of this film is really a smack in the face."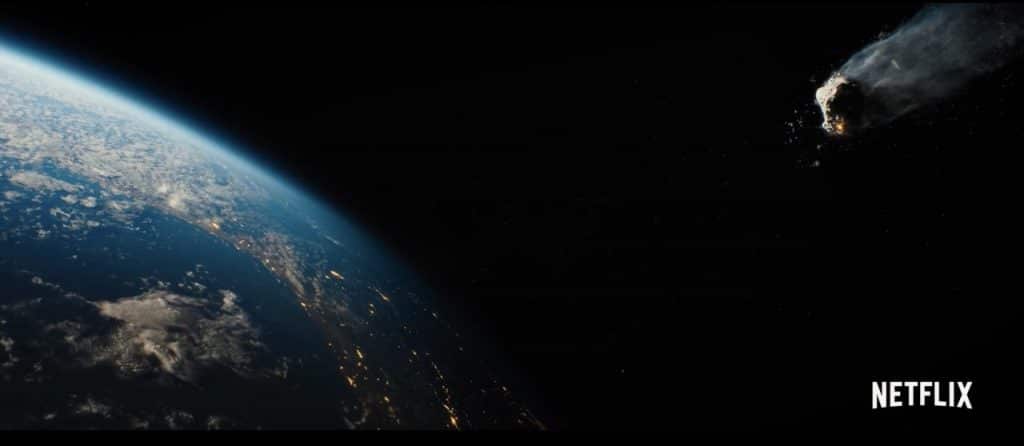 It's no surprise that DiCaprio was eager to be a part of this project, as when he won his first Oscar, he dedicated the end of his speech to inform the audience of the urgency of the climate crisis, and the responsibility we each have to help.
But it's not like the feelings of existential dread and imminent doom aren't punctuated with a few light-hearted moments. Lawrence recalls, "It was amazing to watch this thing that was really frightening and funny on the page be brought to life by the greats. And yeah, there was some improv. There was an entire day of Jonah insulting my character, which was really awesome."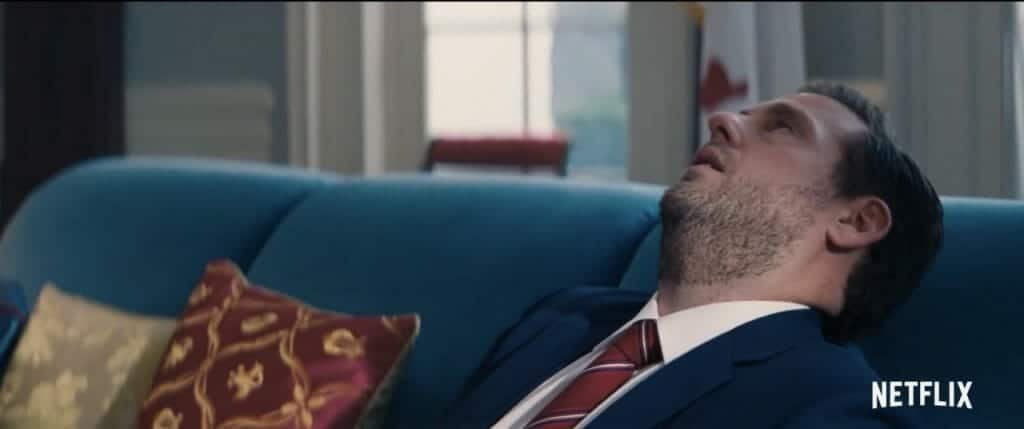 And when asked the question of how he would spend his last moments before the world ended, McKay gave quite a relatable answer. "I would immediately get like a 2,200 -calorie cheesesteak with cheese fries and a cherry Wishniak. Then after that, I would start crying a lot, re-establishing faith, and then eventually… get with my loved ones and friends, put a big table in our backyard and just hold hands and pray and laugh."
If you're super excited about seeing Jonah Hill back on your screen, then I have some great news for you right here.
Don't Look Up will be available to stream on Netflix everywhere on December 24th.