A deep dive into the reality show considered America's 5th sport.
MTV's The Challenge is a 37-season-long ongoing show where stars from various other reality shows compete for money. Very high sums of money. Though this sounds relatively normal, the history and culture surrounding The Challenge make it one of the most absurd programs on TV right now. You're missing out.
The main events of The Challenge are its eliminations. Titans and icons of the show like Johnny Bananas (starred in 20 seasons), CT (19 seasons), and Aneesa Ferreira (15 seasons) enter an arena and take part in extreme mental and physical eliminations. All to send another competitor packing for a better chance at advancing to the final.
Where does The Challenge originate?
Picture this, circa 1998, 2 reality programs decide it's time for a crossover and then birth The Challenge. These reality shows were 90s classics – The Real World and Road Rules. Since it began from 2 reality shows, you can only qualify for the show by having a past on another reality program. Its cast of reality celebrities means that your favorites from shows such as Love Island, Big Brother, and Are You the One might just have appeared on this show.
The early seasons of The Challenge were messy. With a much lower budget and a cast who seemingly just wanted to party, the atmosphere reflected classic 2000s MTV. Over time, thanks to stunt-heavy daily challenges and extreme puzzles, the show's legacy has been solidified as a fiercely competitive (yet criminally underrated) binge-worthy show.
Despite only being intended as a brief crossover, The Challenge has created spinoffs from its success. Its spinoffs include miniseries such as Champs vs. Stars (winners of the Challenge competing against celebrities) and the beloved All Stars (exclusively Challenge veterans and fan-favorites competing). Newest of all, The Challenge is now working on a CBS original, taking the show global with reality stars from across the world competing for a grand prize.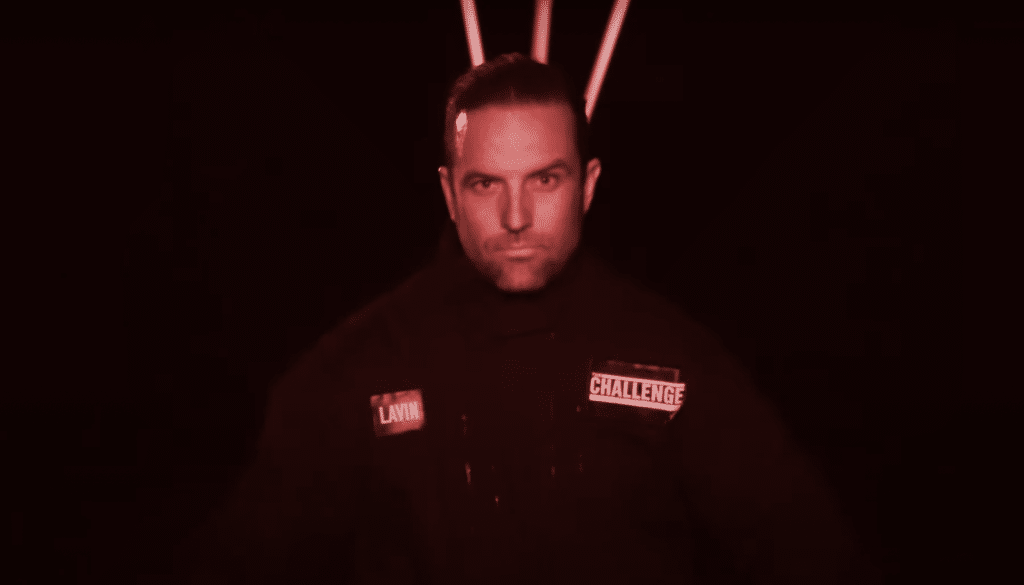 How The Challenge has amounted to 37 series – and counting
The Challenge has its own culture. From the show's amusing dialect to TJ Lavin hosting 32 of The Challenge's seasons, it's no surprise that its individuality keeps it being renewed. What separates The Challenge from similar reality shows is its balance of hardcore competition with guilty pleasure reality drama. You notice you start to root for certain cast members, become excited when they appear on other Challenge seasons, and suddenly you're addicted.
Host TJ Lavin is a staple of the show himself. As a world-class BMX rider, TJ had a following before the show gained popularity. After an accident leading to a critical injury at a BMX event in 2010, TJ experienced a medically induced coma and had to relearn the simplest of tasks to regain his knowledge. Despite this, he returned to The Challenge and hasn't left since then. The dedication from cast members and crew makes the Challenge an unmissable and deeply underrated show.
The video above shows one of The Challenge's most notorious eliminations. This classic elimination is known as a good old-fashioned 'Back Up Off Me' and has become a fan favorite. The video shows Johnny Bananas and Chris Tamburello (CT) competing against each other. The rules for this elimination are simple. Drag the competitor strapped against your back to a bin at the side. Due to the weight difference here between the competitors, it makes for one of the funniest existing Challenge eliminations. As expected, eliminations often involve nasty collisions that make for a great watch (and a bad hit for the competitors)!
If you are looking for a wacky, binge-worthy reality show with a sporty, competitive edge unlike any other, The Challenge is just for you. Watch The Challenge All Stars 3 now on Paramount Plus!
Interested in reading more about the latest news? Click here to read about Fatphobia's effect on Gen Z in reality dating shows.