Originally written by Shay Hatten as a standalone film, Ballerina is now a John Wick spin-off movie planned for release in 2024. The main cast includes Ana de Armas as Eve, the protagonist, and Keanu Reeves, returning as John Wick. As of now, specific plot details are unknown— but Ballerina will take place between John Wick Chapter 3: Parabellum and John Wick 4.
An Introduction to John Wick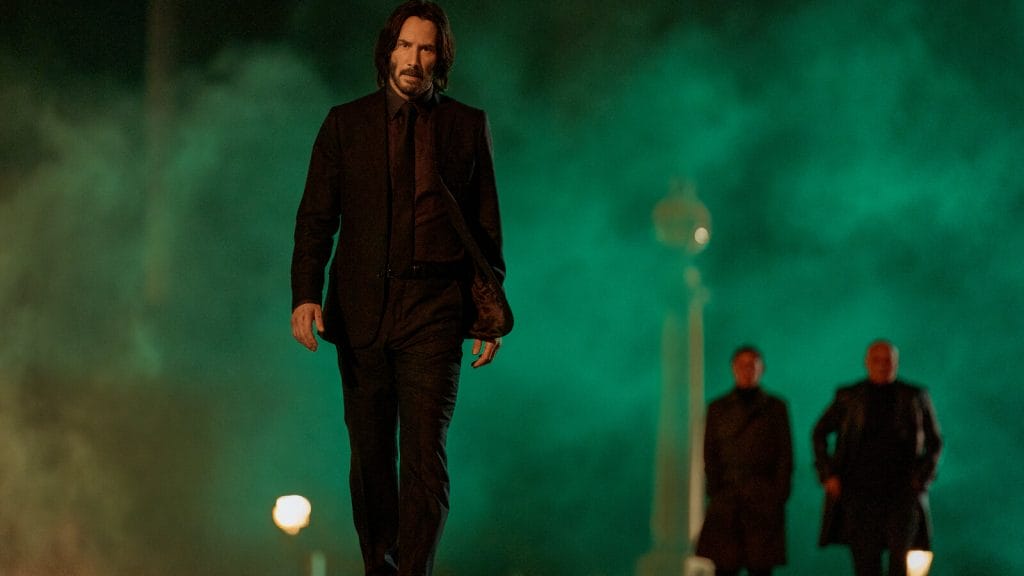 The John Wick franchise has established itself as a cultural mainstay for Gen-Z, with each of its four films being bigger and better than the last. The films were helmed by experienced stuntmen Chad Stahelski and David Leitch. They were tired of being unable to see fight scenes properly on camera. A lot of actors had to use stunt doubles because they didn't have enough time to train choreography and movement. It went too far and took away from the viewing experience. Directors compensated through shaky-cam or ridiculous amounts of cuts.
Keanu Reeves, previously most famous for his role as Neo in The Matrix trilogy, has now been redefined by playing John Wick. He put a tremendous amount of effort into playing the part. Jiu-jitsu, aikido, judo, competitive shooting, horse riding, and stunt driving created this character. Fans of Neo will notice that there were plenty of Matrix references snuck in, too. The film's stunt team said he was just as skilled as any professional stuntman by the third film. He was even awarded an honorary black belt by an Olympic judo champion.
On the surface, the film's premise of a retired assassin seeking vengeance for his dog's death may seem absurd. But it ignited an impeccably executed action spectacle. The fourth film was a globe-trotting celebration of action cinema. It had a star-studded cast, including Donnie Yen, Scott Adkins, and Hiroyuki Sanada. The producers officially announced a fifth film. The recent introduction of the prequel series, The Continental, expanded the universe even further.
Why The Cinematic Universe is Moving On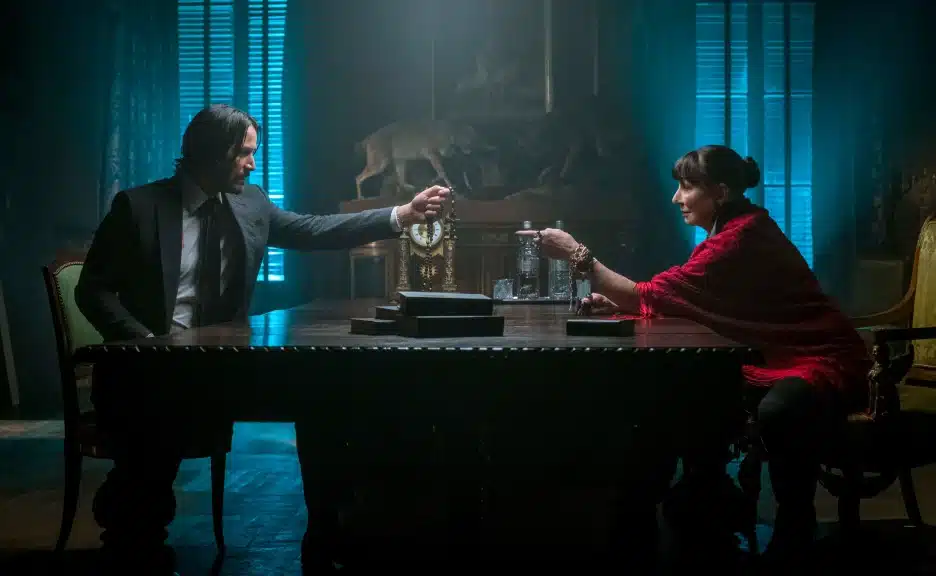 John Wick: Chapter 4 ended with the protagonist bleeding out after a duel and seemingly dying. Chad and Keanu decided to keep Wick's fate vague in case they ever wanted to return the character. Ballerina takes place in between the main movies because the plot for the fifth film hasn't even been written yet. Judging by the post-credits scene in Chapter 4, the franchise will focus more on the supporting characters and their stories. As of now, John Wick's character arc ended with him directly challenging the High Table and freeing his friends from their grip.
Since the very first film, characters have repeated the idea that the only way out is through death. Having Ballerina or The Continental take place after Chapter 4 would cheapen its impact significantly. Plus, having a fresh character lets the crew play with choreography way more – and fight scenes are the lifeblood of this cinematic universe.
John Wick's "gun-fu" has been defined by combining grappling and shooting, but judging by The Continental's trailer, there will be many more martial arts on display. The protagonist of The Continental is much more karate-based. Ballerinas specializes in leg dexterity, so the movie may show audiences flashy taekwondo kicks. Ana de Armas has done plenty of stunts before, so she'll fit in with the rest of the cast of Assassins.
Possible Plot Points
The most likely answer to "Who killed Eve's father?" is John Wick. The movie doesn't have any trailers out yet, but the fact that John Wick is in it means he will be unstoppable. The movie takes place in between the main storyline's events, so there is no way any harm will come to Wick. Eve is an invention just for the movie Ballerina, so one end is that she interacts with Wick a few times, and they go separate ways.
Alternatively, he is presented as the final wall that she cannot climb. After her search leads her to Wick, no matter what Eve does, her death by the end of the film is inevitable. This will only exacerbate his reputation to the audience, further hammering in the film's message that he is an unbeatable force in his world.
If Eve lives through the events of Ballerina, she'll probably take over as the next main protagonist of the franchise. The current "expanded universe" show, The Continental, is a prequel following Winston, the owner of the titular hotel. And Ana de Armas has more than enough charisma to carry the franchise after Chapter 4. There's also the possibility of new side characters showing up in Ballerina, like Akira or Caine. No one knows how far Eve's quest will take her yet.