The final installment in the Magic Mike trilogy hit theaters in North America on February 9th of this year. It was initially an HBO Max film but was given a theatrical release – and it's still available for streaming.
The titular character is played by Channing Tatum and the film also introduces an entirely new cast of characters. But compared to the second movie, Magic Mike XXL, this one got pretty mediocre reviews. Rotten Tomatoes gave it 49 percent, with many viewers stating that it was still a fun movie despite its silly plot.
The Step Up of the Franchise
Each Magic Mike movie has been a completely different genre. Magic Mike XXL was the biggest installment and remains the most popular and well-liked out of all of them. It was one massive road trip film starring Tatum alongside Joe Manganiello, Matt Bomer, and Adam Rodriguez as the main crew.
This movie is about Mike returning to the stage after a botched business deal leaves him without any job prospects. Magic Mike's Last Dance is a dance battle movie, unlike its predecessors. Its vibe is very similar to Step Up and totally different from its predecessors.
Unfortunately, none of the original main characters returned for the final movie. Last Dance replaces the guys with Salma Hayek, Juliette Motamed, and Matthew McConaughey.
The Plot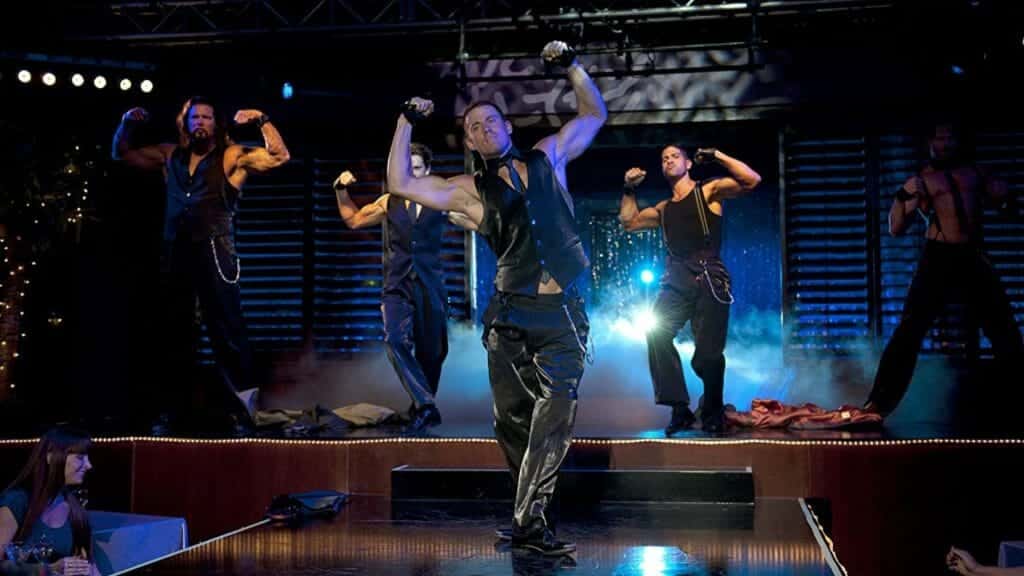 After the events of Magic Mike XXL, Mike is broke and works as a bartender in Florida. He has completely abandoned his old job. One day, however, he meets Maxandra, an extremely wealthy socialite who gives him a second chance so she can work towards her goal of becoming a media giant. The film takes place in London, and Mike becomes the mentor to a new generation of dancers.
More About the Cast
Channing Tatum highlighted the difficulty of getting back into Magic Mike shape and how difficult it was to film the dances. In one of the final scenes, a dance routine in the rain, Tatum gets injured because of his partner's pelvis. He received a bloody nose during the ballet-inspired sequence but continued with the scene anyways.

Joe Manganiello had a particularly blunt response when asked whether he'd return to Magic Mike. He said, "I'm retired." Magic Mike XXL was written in a way where the ending implied big changes in every character's future. Another part of Manganiello's refusal to return was the absurd amount of effort it takes to stay in "Magic Mike shape." Although he and Tatum have remained fit even in their forties, maintaining this physique is grueling.
Channing Tatum referred to the Magic Mike body as being "unnatural" and unhealthy to maintain. This sentiment was shared by many other actors who had to play absurdly shredded characters, most famously Hugh Jackman as the Wolverine. Jackman has looked incredibly lean in all his roles, and every single time he emphasizes that he must dehydrate himself before shooting. When Tatum was shown a photo of himself in one of the shots, he replied, "That might be the reason why I didn't want to do a third one, is I have to look like that."