Pixar Animations has released hundreds of iconic and beloved films, however, there are some scenes where Pixar take it a little too far for a kids' movie…
We all love a good Disney Pixar film, and with so many amazing titles under their belt it's hard not to pick just one favorite. However, the animation studios are also known for the tear-jerking and often traumatizing (Finding Nemo's opening scene we're looking at you) moments.
So, I've put together a list of some of the darkest moments I could find in the Pixar movies that makes me wonder why they were ever given a PG rating.
Note: There will be some spoilers ahead, as well as mention of depression, suicide, and death.
1. In Monsters, Inc., when Sully thought Boo had died:
Think Boo had be crushed in the trash compactor was a horrifying moment.
2. The Incredibles, when Mr. Incredible thought his entire family had died in a plane crash: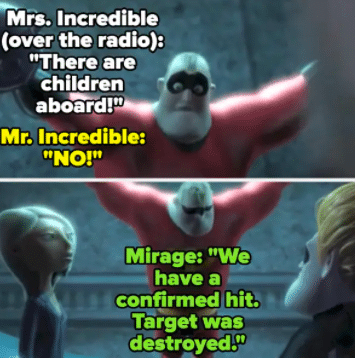 3. And when he threatened to kill Mirage immediately after…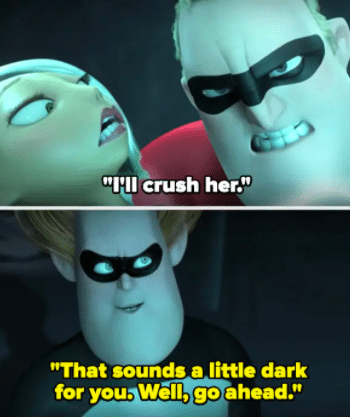 4. In Finding Nemo, when Marlin lost all hope of getting Nemo back, and left Dory all alone:
When Marlin leaves Dory alone in Sydney and she starts having a breakdown is absolutely awful.
5. In Coco when Miguel found out Ernesto stole Héctor's songs and murdered him: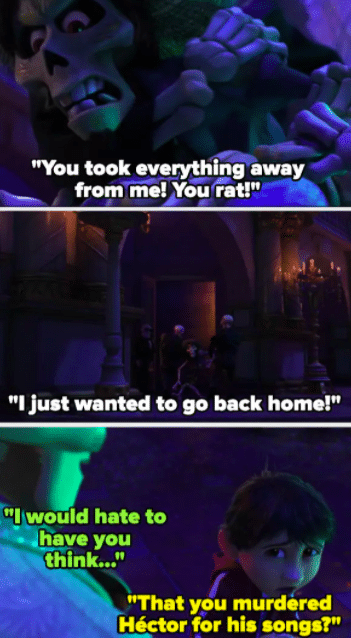 This was a plot twist that nobody saw coming! It was also a little dark for a children's film…
6. In Monsters, Inc., when the scream extractor was almost used on Boo: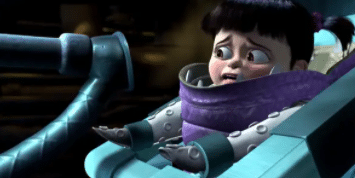 The concept of the scream sucking machine itself is pretty dark, but then the fact it's almost used in Boo is just terrifying.
7. When The Incredibles literally started with a guy trying to kill himself: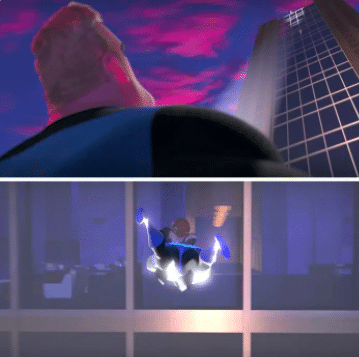 8. In Soul, when 22 became a lost soul, causing Joe to realize that the 'spark' was just a willingness to live: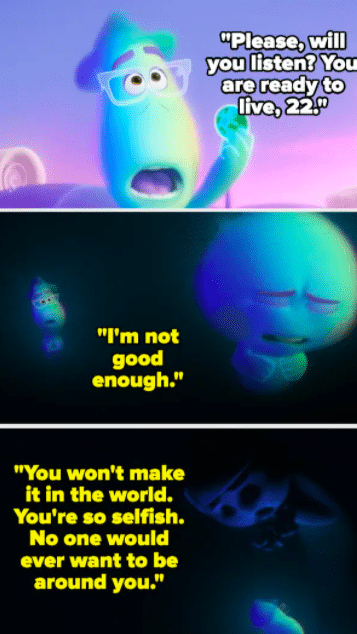 This heart-wrenching moment when Joe realizes that the spark him and 22 had been searching for wasn't a purpose, but someone's willingness to live, is an intense moment that many children probably weren't able to comprehend. Adults, however, probably understood and felt that moment deeply.
9. In Brave, when Merida's mother started to forget her and began transitioning into a bear forever: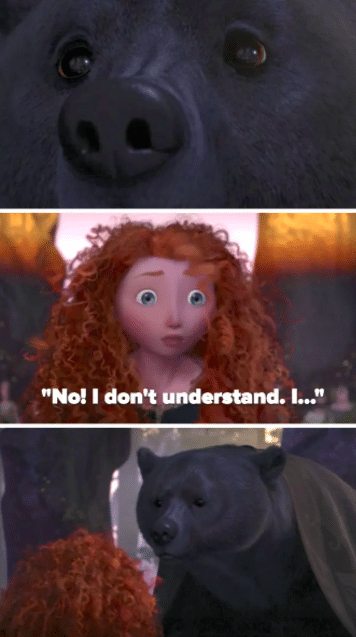 Just watching Merida's face in that moment was heartbreaking.
10. In Toy Story, when Woody saw all the disfigured toys in Sid's room: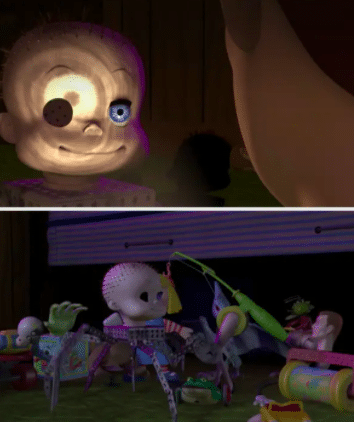 These toys were just straight up terrifying as a kid.
11. During the opening scene of Finding Nemo, when Marlin lost his wife and almost all of his kids: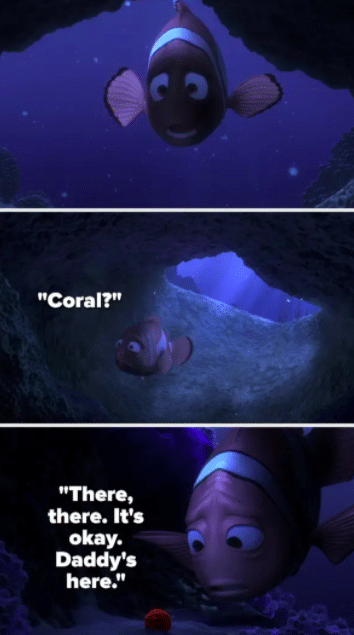 I can't think of one child who wasn't traumatized from watching this scene.
12. Inside Out, when Riley was dealing with depression: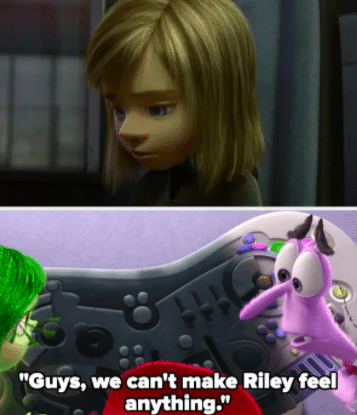 In Inside Out you literally witness a child experiencing depression. Although they don't go into too much detail (as it is a kids film), they did a great job of depicting it.
13. In Float, when the dad screams at the kid to be normal: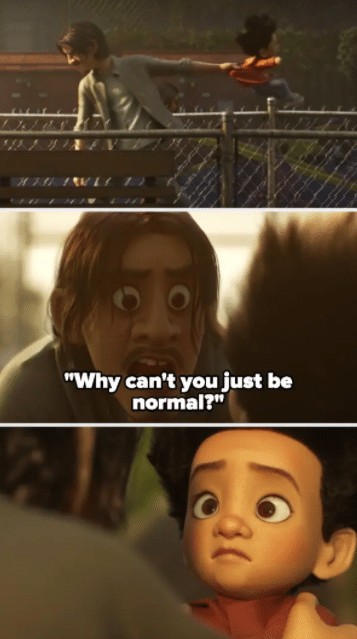 When the kid in this short could fly, his dad screaming saying "WHY CAN'T YOU BE NORMAL" in front of everyone in the park is so sad – especially as the kid sinks to the ground and cries.
14. In The Incredibles, when Mrs Incredible thinks Bob is cheating on her:
When Helen says "I love you" again as Bob's leaving, it's just gut-wrenching.
15. In Toy Story 3, when all the toys are almost destroyed in the incinerator:
16. When Remy and his family are almost killed by the old woman in Ratatouille, and Remy narrowly avoids getting shot: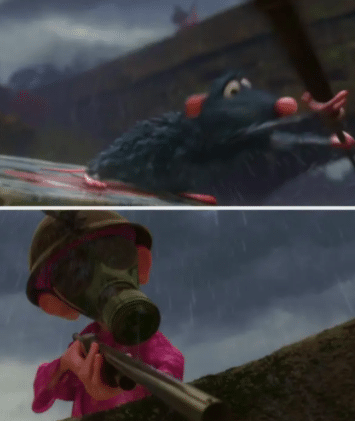 17: The marriage montage in Up, when Carl and Ellie decorate the nursery, and then learning that Ellie had a miscarriage: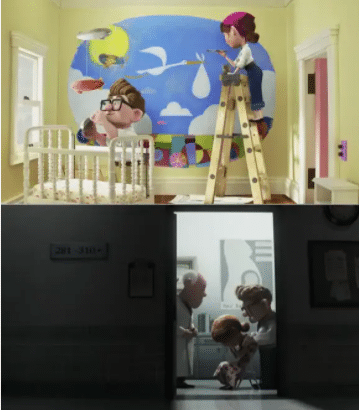 The whole marriage montage is still probably one of the sweetest and saddest things I've ever watched.
18: When Bing Bong is forgotten in Inside Out:
This moment hit hard – it was like Riley was giving up her childhood.
19: In Toy Story 4, when Forky keeps trying to throw himself into the trash: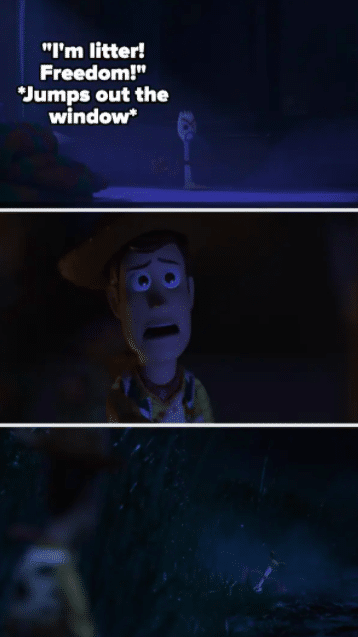 He keeps calling himself trash and trying to throw himself away, but it's only through Woody's persistence that Forky finally stops.
20. When Ernesto becomes trapped underneath the bell in Coco: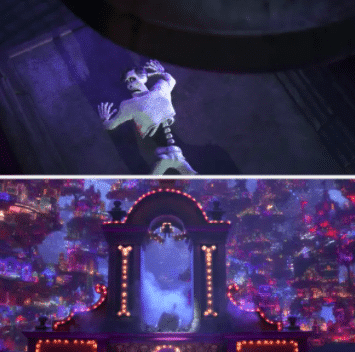 Although he's the bad guy, there's something sinister about Ernesto de la Cruz being entombed alive forever.
21: In A Bug's Life, when Hopper almost crushes Flick's head in front of all of the other ants: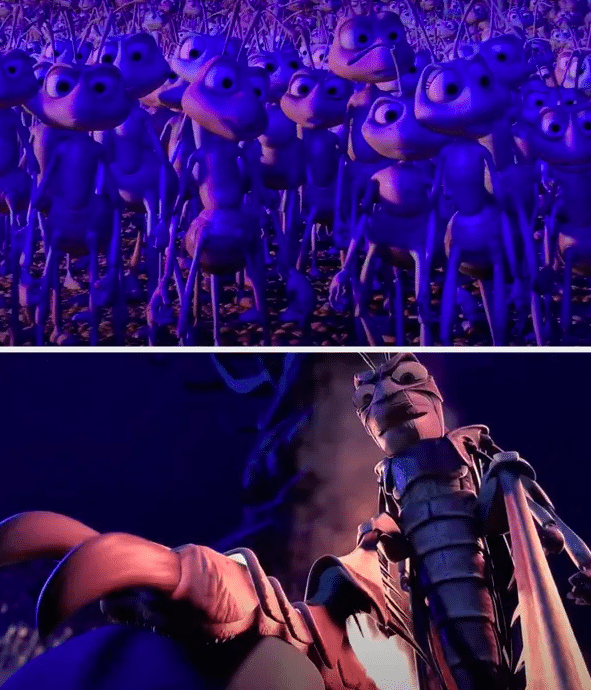 22. In Cars 2, when one of the other cars is tortured and then killed: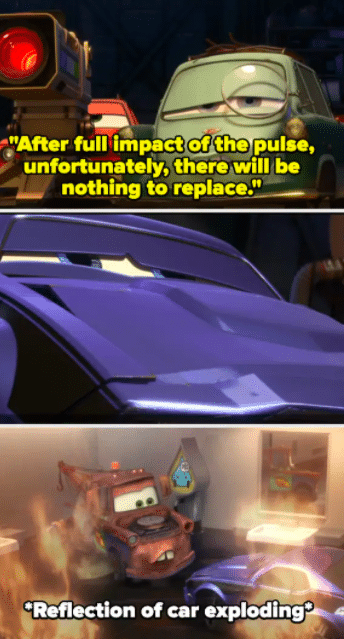 There's literally a torture scene in Cars 2, when the bad guys talk about "busting bolts", and oil gushing into the engine of a good-guy car. The car's engine then literally blows up.
23. When Remy's father, in Ratatouille, takes him to look at the dead rats in the poison shop: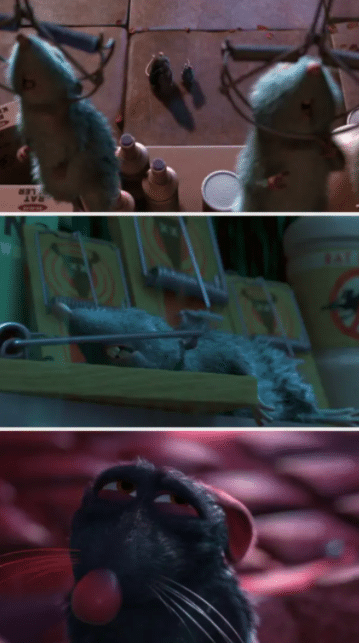 It gives off major 'Joffrey making Sansa look at the heads in Game of Thrones' vibes.
24. In Onward, when Ian gave up his chance to see his dad so his brother Barley could, and then watched the reunion through a crack in the rocks: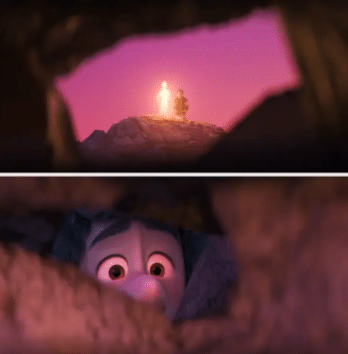 25. In Big Hero 6, when the university building exploded, killing Tadashi: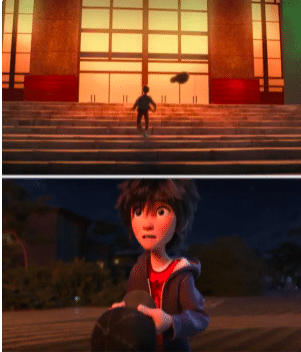 After learning so much about Hiro and Tadashi's bond, Tadashi's shock death really gets you.
26: In The Incredibles, when Syndrome died by being sucked into the turbine of a jet:
This is literally a death scene from Die Hard 2.
So there's my list of moments where Pixar took it one step too far. Are there any Pixar movie moments you found terrifying or heartbreaking?