Retrieved via
Filming for the second series of the hit Netflix series has now finished.
The stars have been taking to social media to let fans know of the news. Justin Min, who plays Ben Hargreaves (The Horror), took to Instagram to share a selfie marking the occasion.
Min took the time in his heartfelt caption to thank the cast and crew, who he claims have become like a second family to him throughout filming.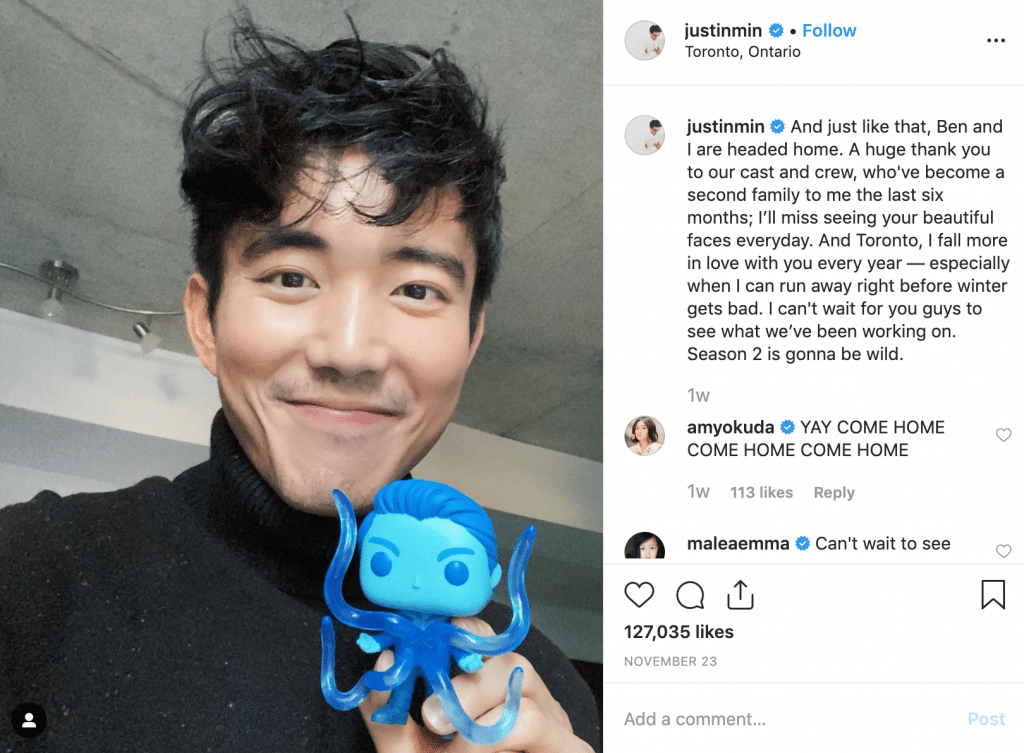 But he wasn't the only one to share messages of thanks. Tom Hopper, who plays Luther Hargreaves (Number One), shared a smiling photo of him with two crew members. He also thanked them for all of their hard work, claiming that these hardworking men are the 'real family of superheroes'.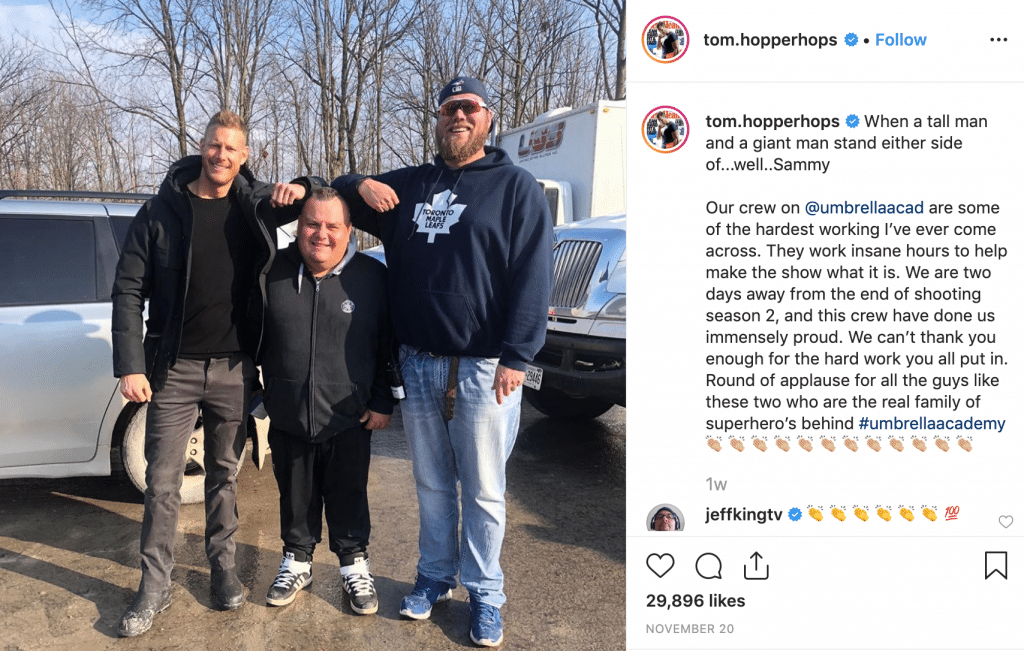 David Castañeda, aka Dan Hargreaves (Number Two), took it one step further. He treated fans on social media to a video of him dancing to 90s hit You Gotta Be. He captioned the video:
"This will last 30 seconds…update. Umbrella is wrapped. The crew is amazing and I'm gonna sleep for a full day or so."
So, what have these hardworking crew members created that the cast are so thankful for?
The second series, like the first, is an on screen adaptation of the original comic series by the same name, but they don't follow the storyline exactly. These comics were created by My Chemical Romance's Gerald Way and Gabriel Bá.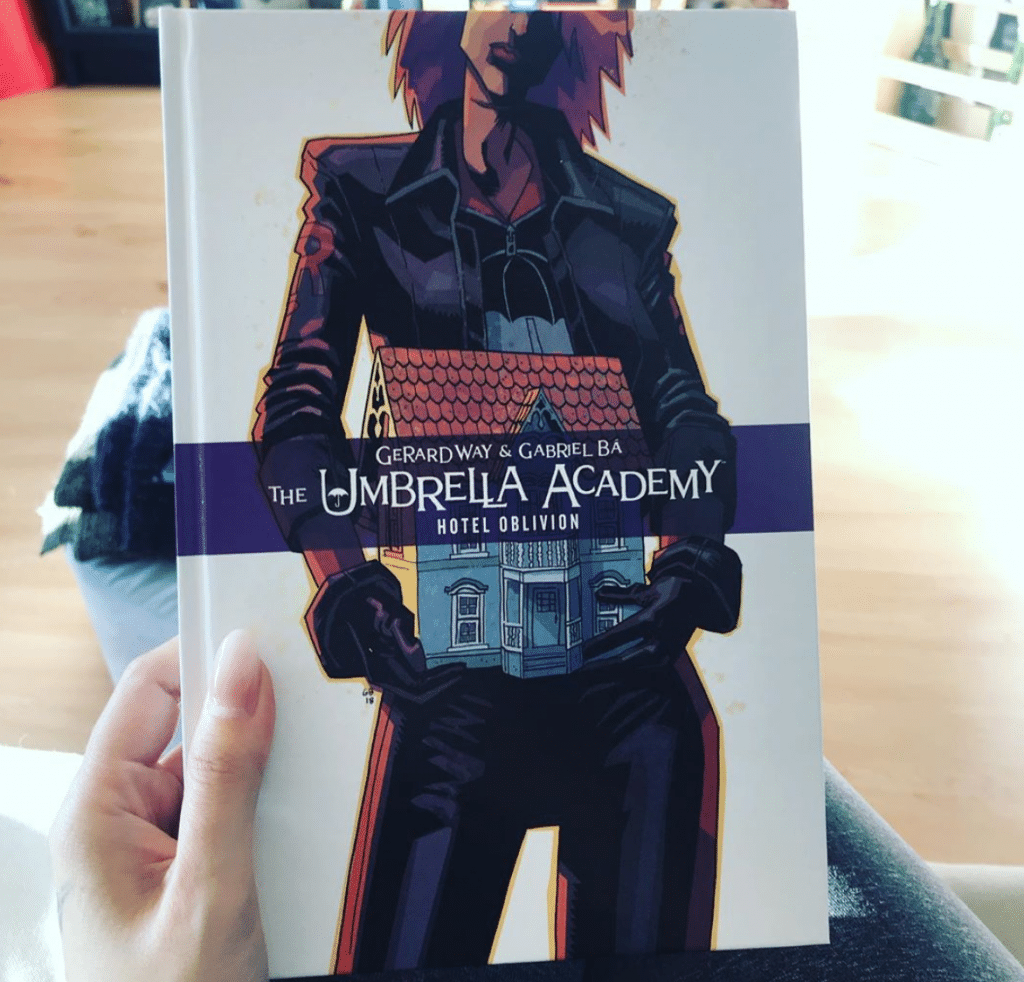 The plot follows a dysfunctional group of estranged superhero siblings who must come together to solve the mystery of their father's death. The first series saw a dramatic finale in which Number Five visited his siblings from the future to save them from an apocalypse that destroyed the planet.
So we understand that the second series will be set in a new, exciting time and location. But don't ask Number Five for any clues; Aidan Gallagher who plays the young on screen hero has stated:
" That's top-secret information and Netflix would have to kill me if I said anything".
We'll just have to keep guessing on what's to come then!
The official release date of the new series hasn't been announced yet, but it is expected to be late 2020 before we get to see it.
If, like me, you can't wait until then for your next Netflix binge, find out about another long awaited series that's out in the next few months here…