Monday morning at 10am EST, Taylor Swift stunned the world with yet another song release, "I Bet You Still Think About Me" off her "Red (Taylor's Version)" album.
Directed by Blake Lively and written by the pair, "I Bet You Think About Me" features Swift alongside actor Miles Teller at Teller's wedding.
Swift returns to her country days with this song, pairing with iconic country artist Chris Stapleton for harmonies. "But now that we're down and it's over," Swift sings in a series of jaw-dropping red outfits, "I bet you couldn't believe / When you realized I'm harder to forget than I was to leave / And I bet you think about me."
Swift originally wrote this song in 2011 with country and folk singer-songwriter Lori McKenna. Swift later explains the pair's goals for the song, saying "There are a lot of different types of heartbreak songs on Red—some of them are very sincere, some of them very stoic and heartbreaking and sad—we wanted this to be the moment where you're like, 'I don't care about anything.'"
Many fans speculate that this latest song was originally written about Swift's 2010 ex-boyfriend Jake Gyllenhaal, whom Swift dated for three months, pointing to the myriad lyrics which seem to directly reference Gyllenhall.
Swift sings, "You grew up in a silver-spoon gated community / Glamorous, shiny, bright Beverly Hills." Gyllenhaal grew up in Los Angeles and attended high school at Harvard Westlake, a prestigious private school in the Beverly Hills area.
"I Bet You Still Think About Me" opens with Miles Teller practicing his vows in the mirror, and flashes forward to the wedding's reception, in which Teller sits and dances with a bride who is distinctly not Taylor Swift. Swift is a beacon of color in the video; all other costumes are pristine white, but Swift waltzes through the crowds in various blood-red outfits.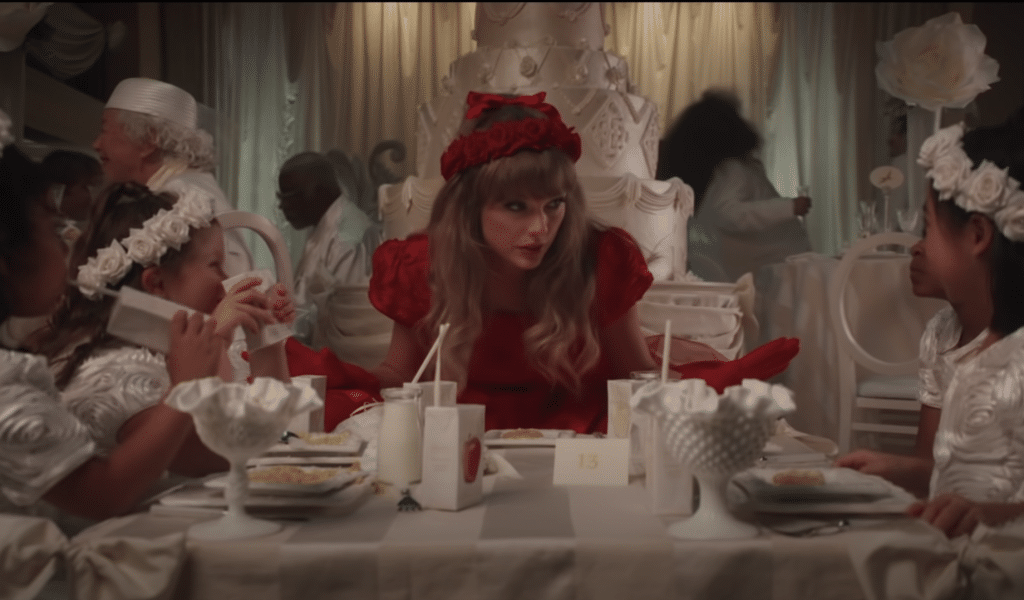 This music video comes after Friday, November 12th's re-release of Swift's "Red (Taylor's Version)" album, which contained 30 tracks, including several Taylor Swift wrote for the "Red" album's original release in 2012 but which were not included. In addition to the 30 songs, one of which was a ten-minute version of Swift's beloved "All Too Well," Swift also released a fifteen-minute short film for "All Too Well."
The video featured Dylan O'Brien ("Teen Wolf") and Sadie Sink ("Stranger Things") and was written and directed by Swift herself.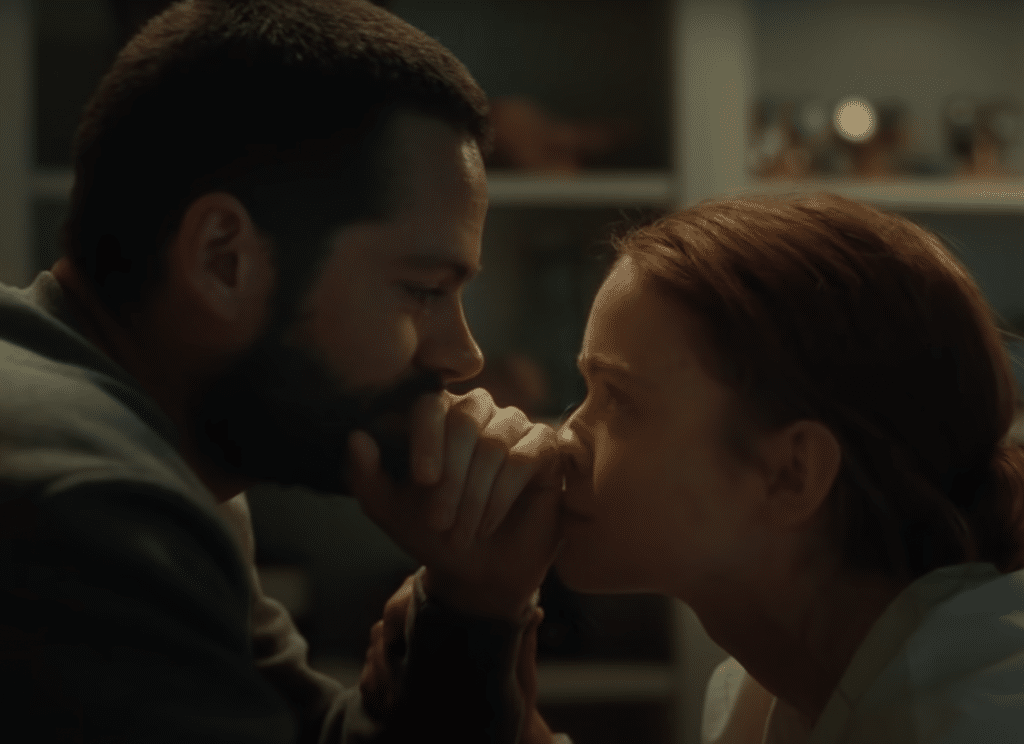 Swift took to Instagram to express her gratitude for this space of creation, writing, "I would never have thought it was possible to go back and remake my previous work, uncovering lost art and forgotten gems along the way, if you hadn't emboldened me. Red is about to be mine again, but it has always been ours."
Need something else to look forward to? Click here to read about Squid Game's incoming season two.