Images Via
Can you imagine raving in an active war zone? That's exactly what Vice Media's Clive Martin did back in September, when he took a camera crew to the People's Republic of Donetsk, a region wrested from Ukraine by Russian forces in 2015. Martin filmed an episode there for the Viceland TV series Big Night Out, which explores how youth cultures worldwide hold parties for more than just having fun. What he found in Ukraine were teens and twentysomethings who were "fed up with war and bombing." These young people defy the city's strict 11 PM curfews and find escape in the nightlife.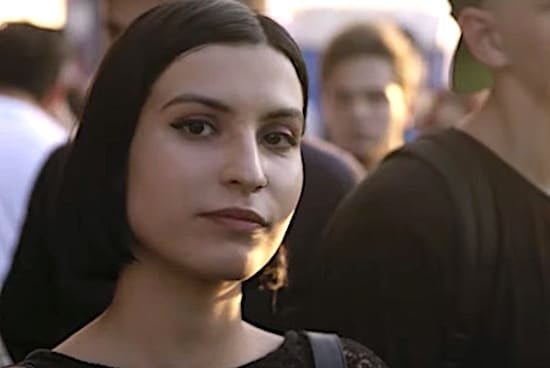 The episode, now available on YouTube, shows Martin in adventures wilder than the craziest teen comedies could dream. He parties with people mere miles from an active battlefield and discovers local mobsters observing his movements. In an article on Vice's news site, he mentions that people would just walk into cafes and restaurants holding weapons. What a first episode for his show.
But How Can the Donetsk People Live Like This?
Simple: they just live. Even Martin, a tourist in the area, managed to "get very used to the gunfire in the distance." He described it as feeling "so routine … that – from the safety of the city centre – it feels almost intangible." The same way people living beside railroads stop noticing the trains, Donetsk residents party as mortars explode not far away.
And if Martin is to be believed, young people do this not despite but because of the chaos. He doesn't see stupid kids ignoring the world by turning up noisy music. He sees young people daring to live without being confined by the turmoil around them. Before this civil war, Donetsk was a thriving city that Martin mentions it once had "a thriving art and nightlife scene." The city's youth are keeping that spirit alive. What Martin sees is "the perseverance of people and the need to get this shit out of their system." What could be more noble in the face of war and death than celebrating life and its joys?
Americans may never have to know life in a truly unstable country. As dire as things may feel right now, our political situation isn't exactly a civil war (for the moment). It's at least not Donetsk. But perhaps one can get an idea of this lifestyle through a closer look, like with this episode, and gain some perspective on their own.
Didn't expect this from Eastern Europe? Check out these pictures from Bulgaria's own rave scene in the '90s.