In true Gwyneth Paltrow style, Drake could soon be ditching the glitz and glam of his Hollywood life for his new-found passion, sensed candles. The Canadian rapper, real name Aubrey Graham, is part of a team who have created the company 'Better World Fragrance House'.
The line has released a total of five candles, four of which retail at $48, but unsurprisingly the official Drake scented one is a much steeper $80 (£72). It is described as a 'smooth musk fragrance' that is 'introspective as in an interpretation of your beautiful self, yet extroversive as how you would want others to see your bold and brilliant self'. It is said to feature notes of 'Musk, Ambers, Cashmere, Suede, and Velvet', which combined create the personal fragrance the rapper wears.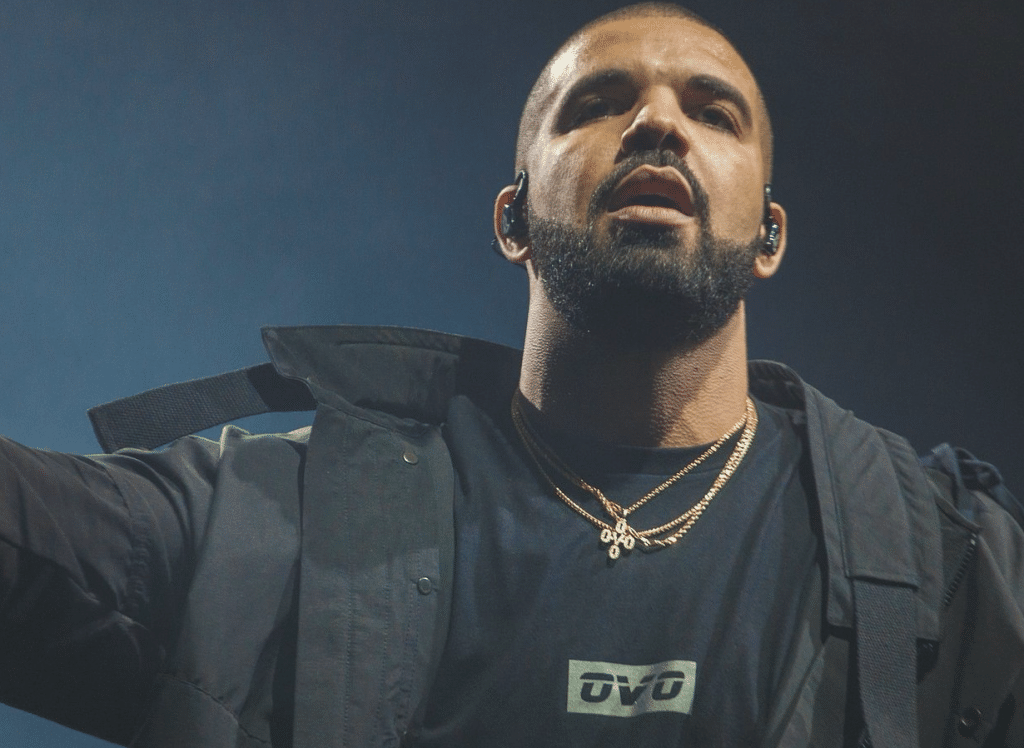 The other scents sound just as enticing. 'Sweeter Thing' is described as 'an addictive and nostalgic Oriental Gourmand fragrance with the subtleties of comfort and goodness', whilst Williamsburg Sleepover is 'a genderless and luminous floral-woody musk fragrance that captures the essence of an urban garden under shaded lights'. That's pretty impressive for a candle.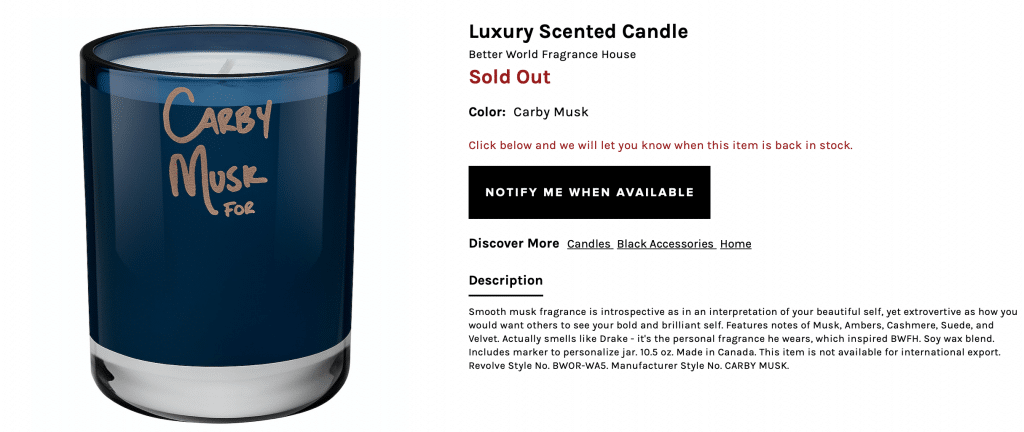 Drake has been teasing the project for a while now, revealing a sneak peek of the candle in early June, but it was not revealed officially until this week. The candles will be available via online luxury retailer Revolve, who have been raving about the collection on their Instagram page. They described the candles as 'ultra-luxe' and even let fans in on a secret from Drake himself. Apparently, he suggests listening to the album that inspired the project when lighting them for the first time, which is 'Midnite- Live in Eugene'.
All of the candles appear to be labelled as sold out on Revolve's website, but the official public release is set to come super soon. In other music-industry related news, Kanye West has finally spoken about THAT Taylor Swift VMAs speech, check it out here…