After struggling with his self-esteem for years, Hill has stated that he is finally starting to love his body, and comments from fans about his figure are not appreciated. Jonah Hill's weight loss has been a topic frequently seen in the news and he wants to put a stop to it
Best known for his comedic roles in 22 Jump Street, The Wolf of Wall Street and Superbad, Jonah Hill took to social media to inform fans that he does not want his weight or body to be discussed. He said in an Instagram post that comments on his body are "not helpful and it doesn't feel good".
The Superbad actor has also discussed the negative effects of being in the limelight and the Hollywood obsession with weight. He spoke on the Ellen show in 2018 about his struggles:
I think everybody has a version of themselves — I call it, like, a snapshot, let's say, at some point in your life, of the person you are. You're trying to kind of hide from the world or [it] makes you feel a certain way, and even if you get success or you grow up or you become good-looking or whatever, the things that you think will fix the thing, you kind of carry some part of that with you. So, for me, it's definitely being, like, this 14-year-old kid, being overweight, wanting to fit in with these skaters and hip-hop kids and just feeling lonely and maybe not understanding my own worth.
But fortunately, Hill has become more content with his body after his dramatic weight loss. In February he shared a post which was a screenshot of an article by the Daily Mail, featuring him changing out of his wetsuit after surfing in California.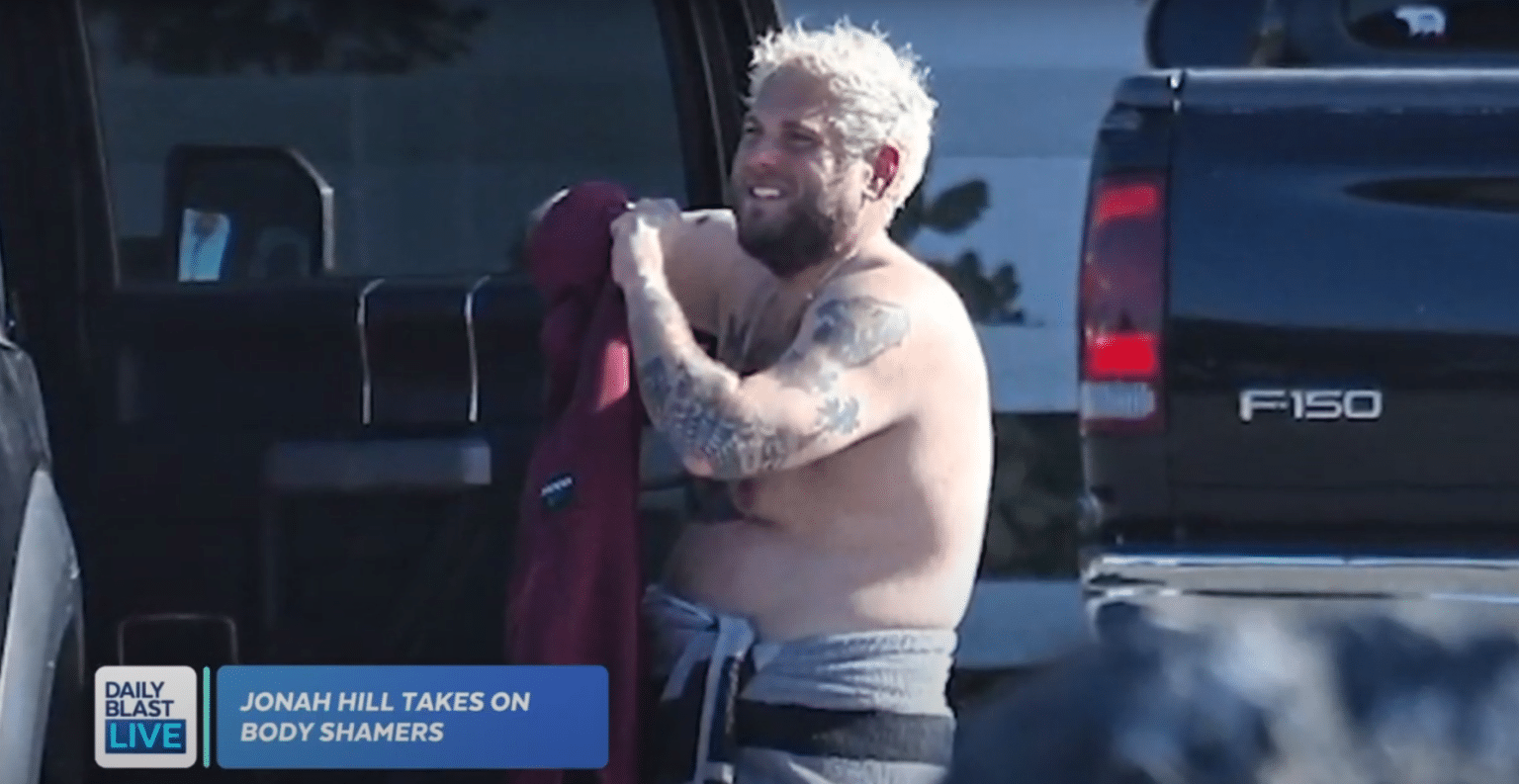 He captioned the post with a positive message about self love and body confidence, inspiring those who are struggling with themselves.
I don't think I ever took my shirt off in a pool until I was in my mid 30s even in front of family and friends. Probably would have happened sooner if my childhood insecurities weren't exacerbated by years of public mockery about my body by press and interviewers. So the idea that the media tries to play me by stalking me while surfing and printing photos like this and it can't phase me anymore is dope. I'm 37 and finally love and accept myself. This isn't a "good for me" post . And it's definitely not a "feel bad for me post". It's for the the kids who don't take their shirt off at the pool.
In the summer of 2021, Hill unveiled a new tattoo on his social media page. The tattoo reads "body love", a memoir to his newfound happiness with himself.
Interested in finding out more celebrity news? Check out Timothee Chalamet and his new role as Willy Wonka.