She sent shivers down fans' spines with her enchanting rendition of the Halo theme.
Lauren Paley, who boasts a whopping 1.9 million followers on the video sharing app TikTok, stunned fans with her mesmerising voice.
Although Paley's taken on the iconic theme before, a fan requested she gave it another go 'for the boys,' in the hope she'd reach 2 million followers.
It was a win for the boys, as Paley lent her voice to the theme and blew everyone away. With her captivating voice eerily similar to a siren seducing sailors to their deaths, it's fair to say Paley nailed it.
Here's the enchanting rendition:
Since she posted the video last Friday, August 28, it's racked up 1.9 million views and over 230,000 likes.
With over 6000 comments, there's nothing but praise for Paley. One follower commented, 'boys she's done her part, it's up to us now.' Many viewers commented on the 'goosebumps' Lauren's voice gave them, with one going as far as to say their soul had been 'purified.'
Even with the praise and views Lauren's gained from the viral video, she's still a little shy of her 2 million follower goal. Her TikTok is littered with singing videos from Harry Potter to Frozen 2; the girl has a serious set of pipes.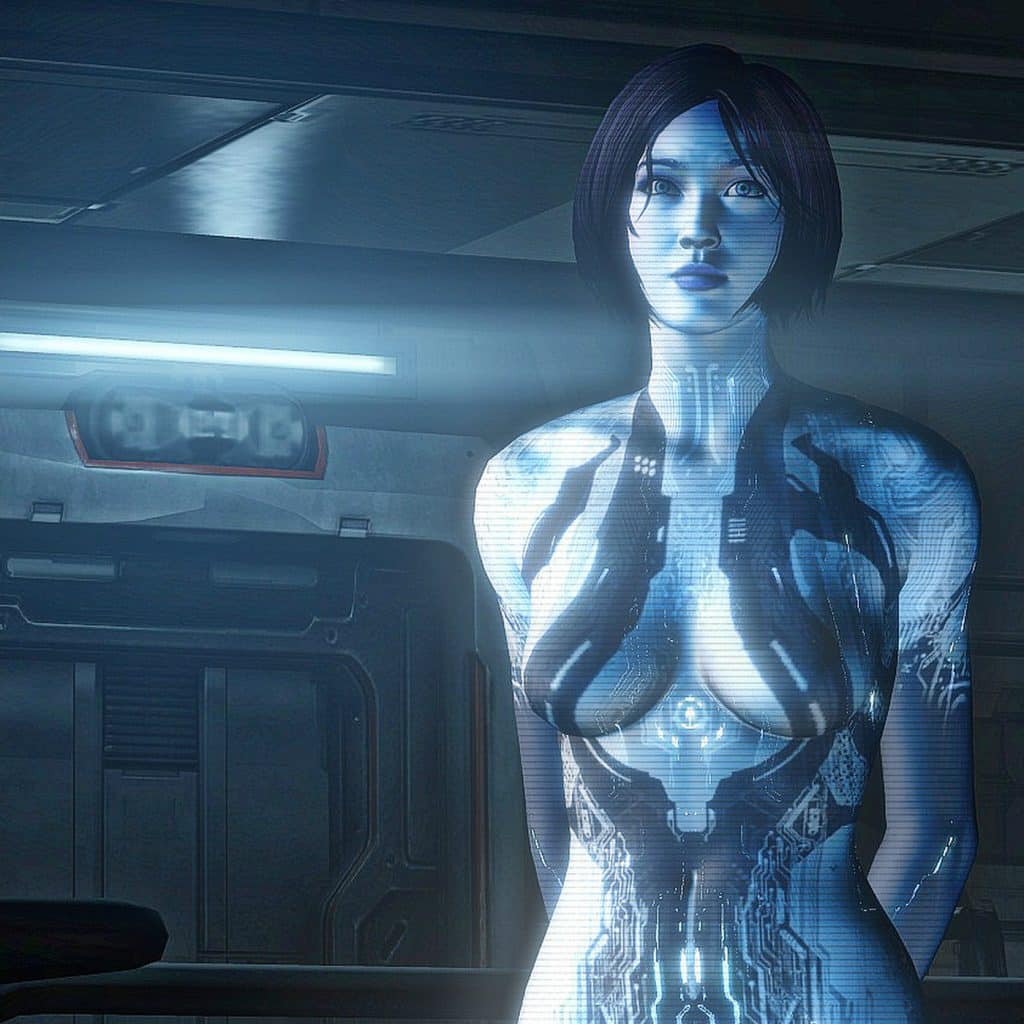 One fan commented that there should be a petition to have Lauren play the iconic AI character of Cortana in a live action Halo movie. Although there has been no hint to a movie, a Halo TV series has been in the works over the last year and is set to release early 2021.
Although a lot has been kept under wraps, the nine episode series is being produced by Steven Spielberg's production company Amblin. Set in the 26th century, it's been confirmed that Master Chief is the central character, who will be portrayed by Orange is the New Black star Pablo Schreiber. Natascha McElhone takes on the roles of both Dr. Catherine Halsey, and fan-favourite Cortana.
Despite television production being drawn to a halt due to the pandemic, the studio are still confident about the intitial 2021 release.