Not a fan of the black and white PlayStation 5? Fancy something a little more flashy and extravagant? Well, look no further as UK customising company Truly Exquisite has unveiled a 24K gold-plated console.
After seven long-awaited years, Sony fans have finally been given a look at the new PlayStation 5. But following the anticipated release, the new two-tone colour scheme left a lot to be desired by many, who preferred the PlayStation's regular sleek black finish.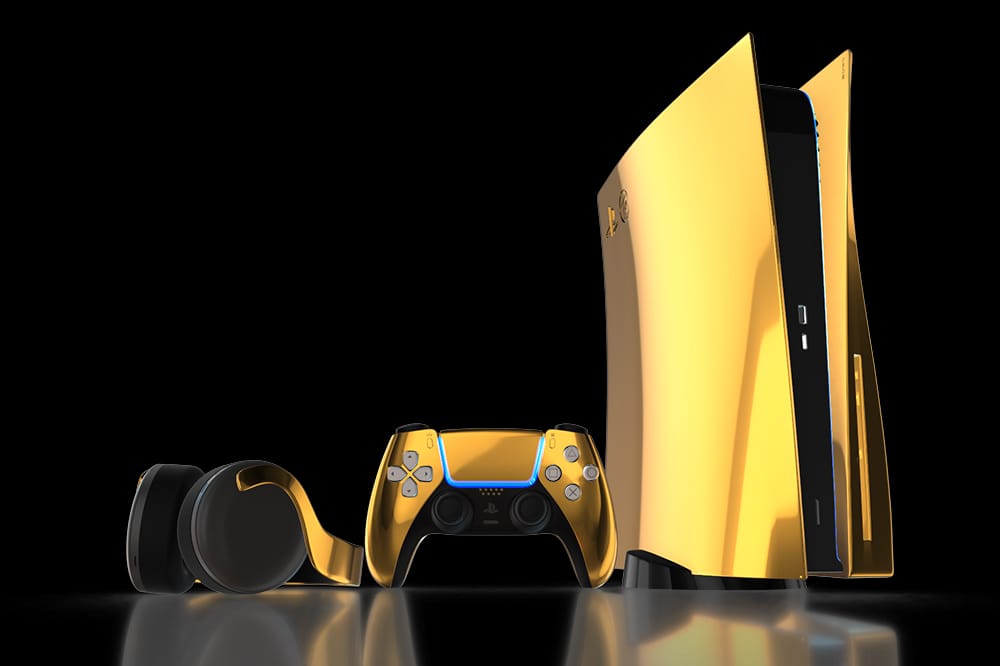 But have no fear, as a limited edition 24K gold-plated console is coming our way. Rumoured to launch this coming December, it would make the perfect Christmas gift (for the fabulously wealthy.) CEO Kunal Patel also announced that only 100 will be available worldwide. So, you'll have to be quick to get your hands on this unique and standout console.
Here's a closer look:
The company previously launched a solid gold version of the PlayStation 4, which set customers back a whopping £8,400 pounds. Although the PlayStation 5 won't be as costly, you'll still be looking at a couple of grand coming out of your bank account if you choose to splurge on the luxury console.
However, if this is still a little out of your price range, they're also offering a Platinum and 18K Rose Gold version at a lower cost. Customised headsets and gamepads will also be available to complete your extravagant set-up.
But even without the gold finish, the new PS5 is still pretty impressive. It will load games 100 times quicker than the PS4 – making it incredibly fast. Also, the custom 825GB drive will also run at 5.5GB per second in raw mode, or 8-9 GB per second in compressed mode.
If the limited edition console has piqued your interest, you can register on Truly Exquisite's website here.