Source: Wikimedia Commons
Kanye West (left), Dr. Dre (right)
It's happening, people! Have you been praying for a collaboration between Kanye West and Dr. Dre!? Me neither, but maybe someone out there was.
Speaking of praying, it's pretty obvious what the theme for the content is going to be with a name like "Jesus Is King Part II." Dr. Dre put out a Tweet this past Monday (November 18th) to get people hyped for the collaboration, but I'm just not feeling it.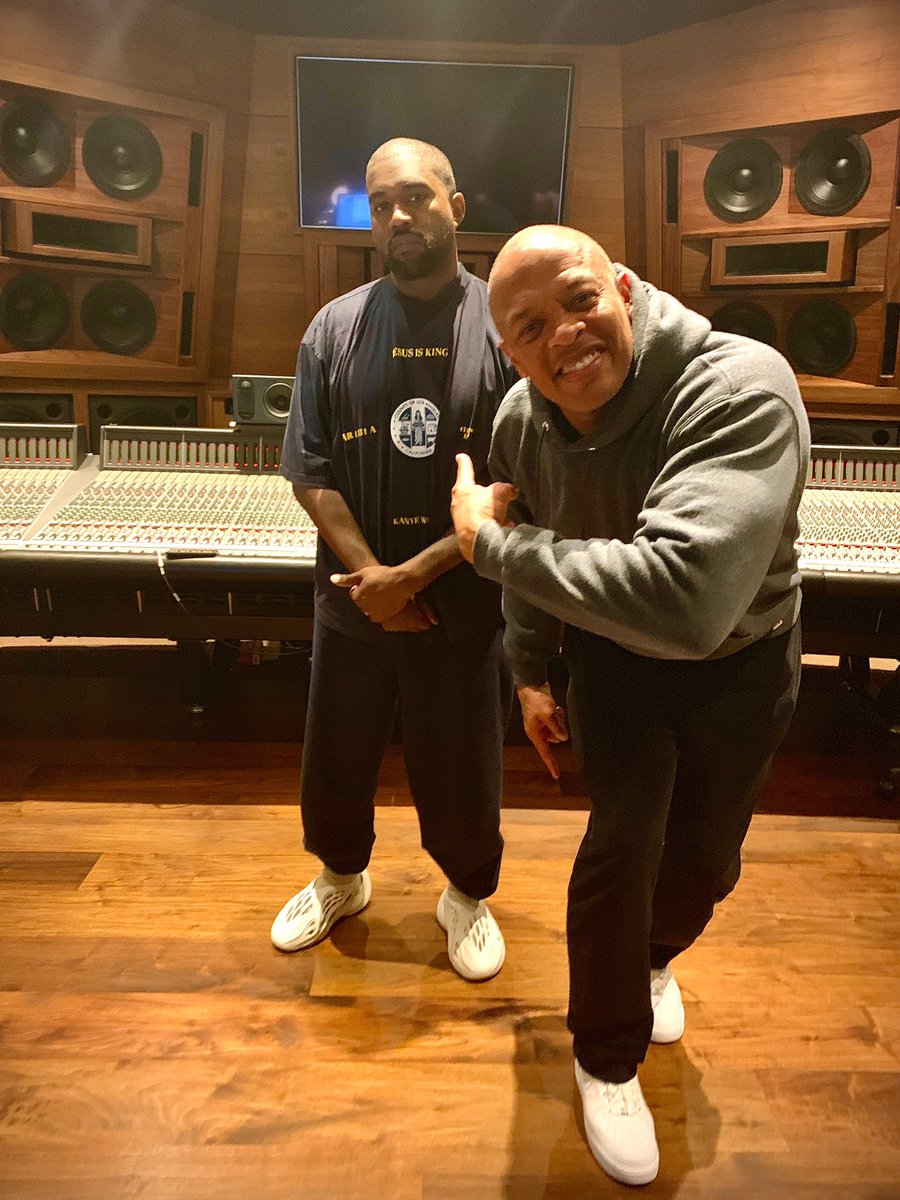 Then again, I was never a big Kanye fan to begin with. Dr. Dre, on the other hand, was great – keyword: was – back in the day when he worked with Snoop Dogg and Nate Dogg. Alas, those days are long gone and we're none the better for it.
Who knows? Maybe I'll be pleasantly surprised by the finished product and stand corrected. I always love being proven wrong – especially when it's an outcome I wanted, but never expected to happen. Despite my predisposition to Kanye and Dre's work, I honestly wish them nothing by luck. Cheers!
Speaking of Kanye West, did you know Jaden Smith is set to play a young version of the musical artist in Showtime's upcoming limited half-hour anthology series called Omniverse? Read more about it here!