Dwayne 'The Rock' Johnson has done it again: surprised his fans with thousands of dollars worth of gifts, this time just in time for the holidays. He's definitely one of the most generous celebrities out there. He also genuinely loves doing this for his fans and just to make people happy. Even though he's famous, he hasn't forgotten about being a decent, giving person.
This time he surprised fans who were on a tour bus in Hollywood and gave away lots of gifts. Xboxes, TVs, Netflix subscriptions, and more. One very big prize is probably the best one: going to the Hollywood premiere of his new movie Red Notice. One can only imagine getting to actually go to a real Hollywood premiere, seeing a new movie before anyone else, and sitting with other celebrities and famous people around you, like you're one of the cool kids.
Fan Reactions Are Everything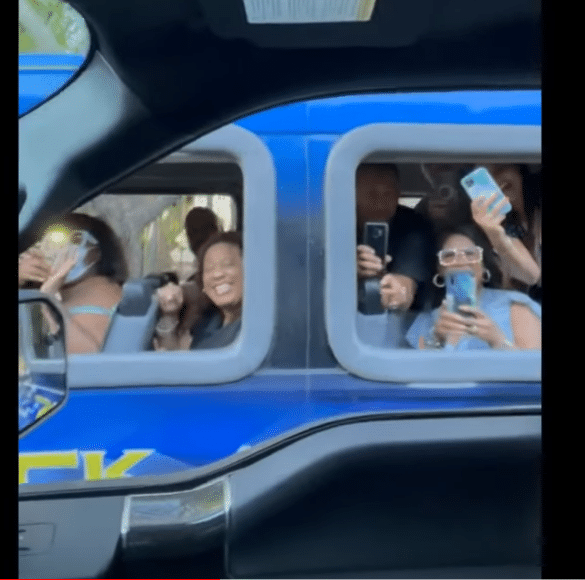 Their reactions are everything! First of all, just seeing The Rock must be so amazing and his smile though! You can tell he is enjoying this just as much as the fans are, he is so happy to make other people happy. He would do this for people whether he was famous or not, he just wants to make people happy and smile and bring some joy into their lives. We would benefit from having more people like The Rock in our world.
Click here to read about some controversy involving The Rock and the Covid vaccine.