With streaming platforms on the rise, it's hard to debate that certain streamers are becoming household names. Yet, what if streamers were non-human? You may think is a strange question, but it has already been asked and achieved.
Imagine a live streamer mixed with an anime character: that's what a VTuber is. Some VTubers work on their own, but others work with other VTubers for companies that debut their models. With such a complex network of entertainers, one can wonder what are VTubers, what are their intentions, and is this a new and popular form of streaming?
What are They: VTubers and Their Fans
VTubers are streamers attached to a model of an avatar, typically of an anime character. This character can vary, whether it be a man, a woman, an animal, or an inanimate object. These streamers typically cover video games or ASMR within their streams. Streamers typically play a sort of persona or character, which is good for several reasons. Some favor the use of a model rather than their face due to reasons of anonymity. Using a model and persona also allows for opportunities for background stories to their characters, the ability to create music videos, and more. Yet, this also opens the opportunity for several negative actions from their audience.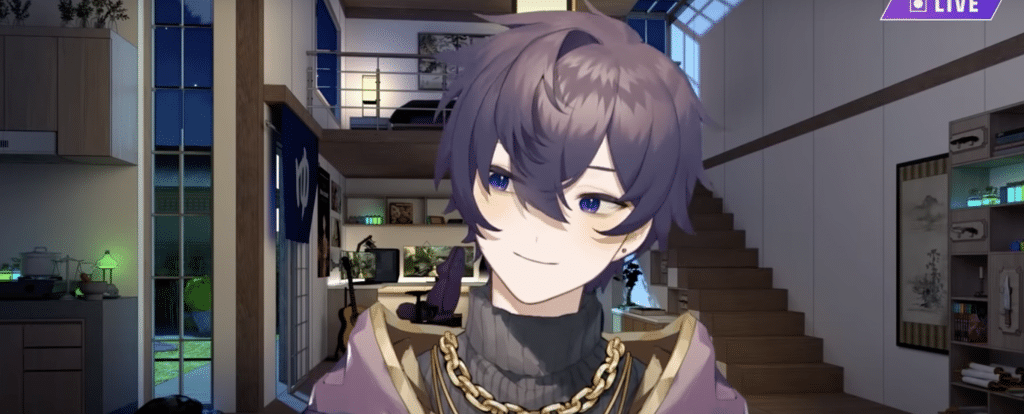 Along with the usual risks of parasocial relationships with the audience, the use of an avatar model can result in the sexualization of the streamer. There are instances of the audience taking clips of any sounds that streamers make which may sound slightly sexual. Also, the comments sections of these streamers can get much worse. Yet, VTubers can become very popular streamers, especially when affiliated with a company. While some VTubers are independent and non-affiliated, such as 'Shxtou,' others are affiliated with larger companies that serve as talent agencies. However, there's one company that is increasingly on the rise for many audiences speaking several languages (Chinese, Japanese, and English): The Nijisanji Project.
The Nijisanji Project: The Rising Company
The Nijisanji Project has a large base of VTubers! The company has a Japanese-speaking branch (Nijisanji), an English-speaking branch (Nijisanji EN), and a Chinese-speaking branch (Virtuareal). While its Japanese- and English-speaking branches mostly stream on Youtube, Virtuareal typically creates content for Weibo and bilibili. One of their first streamers was a Japanese-speaking VTuber named "Moira," who debuted with the company back in 2019. With the rise of the popularity of VTubers during the COVID-19 quarantine, Nijisanji rose in popularity as well. Perhaps this is what drove the company to open its English-speaking branch of streamers.
Nijisanji EN opened with the debut of VTuber Finana Ryugu on May 17th, 2021. Most recently, one of the Nijisanji EN's creators, Vox Akuma, reached over one million subscribers. Currently, the Nijisanji Project has a creator base of 169 VTubers with over 50 million subscribers. As a result, the Nijisanji Project has a lot of power and a platform to speak to many people. With great popularity in the Japanese-speaking streaming world and rising popularity in the English-speaking streaming world, one could wonder what Nijisanji could do with the power of driving this many streamers?
The Power Behind The VTubers
Through their VTubers, Nijisanji is making money off of the singles that their VTuber groups put out. Their groups, such as Luxiem and Iluna, generate millions of views on their videos. Furthermore, the use of VTuber models allow for easy marketing for corporations such as Nijisanji. As a result, Nijisanji sells merchandise of some of the VTubers for some extra cash. What does this mean for the future of streaming? VTubers alone aren't the scary thing here. It's the corporations that own them. The VTubers alone simply bring personality to an animated character and provide entertainment to an audience through their streams. Yet, when any company holds a large amount of power in an area of entertainment, such as VTuber streaming, it's important to be aware.
Whether you're simply watching these streamers, listening to their music, or buying their merchandise, be careful. There may be a company behind these streamers, looking for a way to profit off of their growing audience. Yet, for now, VTubers serve as just normal entertainers on streaming platforms among other streamers. If you want to watch some gaming content, VTubers are a good option! Just look out for the companies that may be lurking in the shadows.