A parking garage vending machine, corner gas station, graffitied bus stop, and a local woman walking her dog are just a few of the snapshot moments Ryan Orebaugh chooses to capture on film. These are the images that tessellate to form a larger, clearer view of American life at its simplest and sometimes most beautiful.
Ryan Orebaugh currently attends Savannah College of Art and Design (SCAD), located in Savannah, Georgia. Orebaugh chose SCAD because of his life-long love of art. "At this point, making art is as important to me as breathing;" Orebaugh says, "it's just something I can't live without."
Orebaugh began studying and developing his love for photography as a freshman. He initially disliked this art form because he thought "anyone with a phone could take a picture." However, Orebaugh's roommate, Liam Gildea, inspired him to use a film camera, and he quickly fell in love with the process.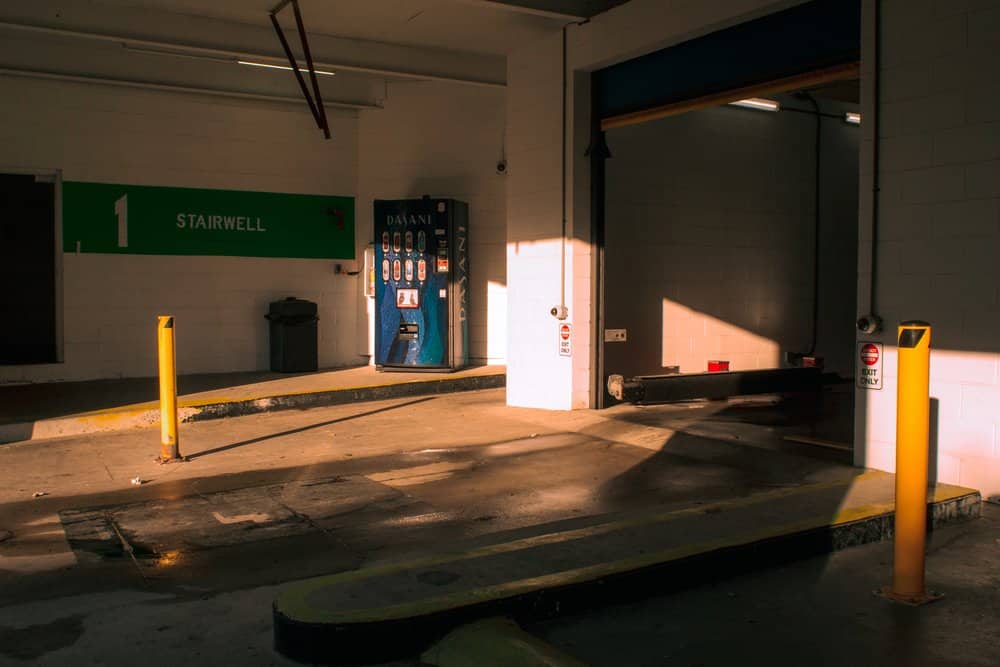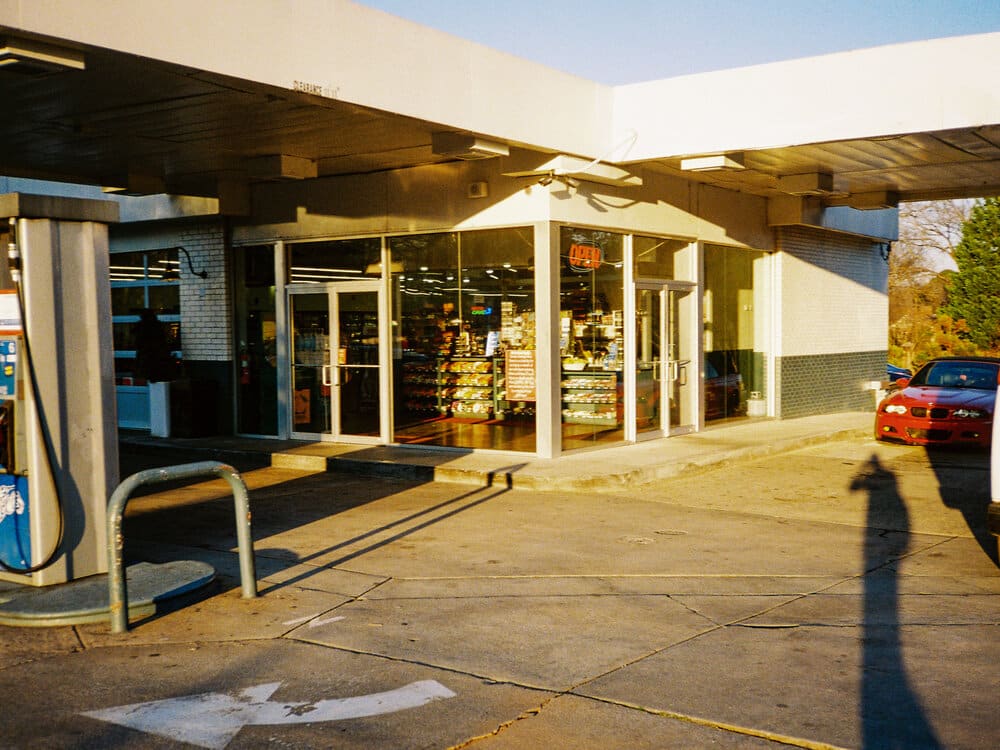 "I started shooting on film, which was really fun for me because of the process. Loading the film, shooting it, getting it developed, and then waiting for the scans to come back; it was like Christmas every time I would get the photos."

Ryan Orebaugh
In addition, Orebaugh explains that one significant inspiration for his work is "just everyday life." He says, "I find people so fascinating. I love just to see them go about their lives; it's nice to sit and people-watch. I think that the streets of cities are incredibly inspiring – somebody in a cool shirt, a funny dog, and an interesting situation all inspire me to get out and shoot." Orebaugh's love of street photography allows him to capture the simplicity of everyday American life.
Along with his documentary photography, Orebaugh also loves to shoot portraits of people. He describes his favorite photo, a picture of Justin Adams. Orebaugh met Adams one day in Savannah, and the two spent several hours together talking about life and strolling around the city.
Orebaugh states, "The portrait is from when we were eating tacos, and we just had a long discussion about how photos are kind of like a time machine, and I realized this would be a good time to get an honest portrait. I think that a good portrait is something honest, that doesn't try to hide a person's appearance or personality but shows them as they are." View this portrait, and others by Orebaugh, here.
In the end, Orebaugh hopes his photos impact society by bringing joy to others. He also desires to allow viewers to see the world from his perspective. Orebaugh continues:
"I try to have a glass-half-full kind of mentality, and I think that we shouldn't take ourselves too seriously. I hope that people think my photos are cool and that they feel authentic. I want my photos to be a documentation of the time and to show that art can be found in everyday moments."
Orebaugh's desire to evoke joy by depicting life's simplicity should inspire us to live each moment to the fullest. Our lives are brief and fragile. We are not promised tomorrow, but Orebaugh's work shows that we can still choose to find beauty in life's details instead of becoming consumed by the negativity and stress of everything else.