Find some modest clothing inspiration for this summer.
Although dressing modestly has become a bigger trend in recent years, it can still be tricky to find modest clothing suitable for the summer that keeps you cool but covered. To avoid overdressing in the summer, thin layers are important.
Long dresses, maxi skirts, and wide-leg trousers are some perfect items for modest summer outfits. But the right materials and fabrics make a huge difference to whether they are summer friendly or not!
---
1. Cotton Long-Sleeved Tops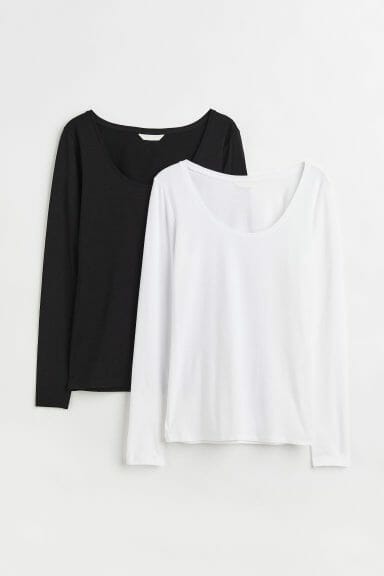 A great fabric to wear this summer is cotton, known for its breathability and for keeping you cool. Cotton is lightweight, thin and allows for good air circulation, which makes daily errands and trips much easier without heavy materials weighing you down.
These H&M cotton long-sleeved tops with deep rounded necklines are perfect for layering in the summer. They provide full-sleeve coverage and can be worn underneath loose blouses or dresses. These are great for when you might need a long sleeve underneath a sheer dress, or to layer with a blouse for work. They are super versatile!
You can find similar cotton tops at most High-street stores, which work really well when layering underneath short-sleeved, sleeveless, or sheer clothing.
2. Plisse Trousers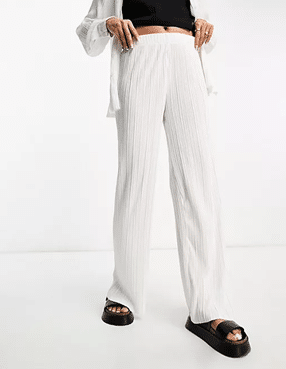 These are a staple in a modest wardrobe and can be paired with almost anything.
Plisse or palazzo wide-leg trousers are usually thin and airy, which makes them perfect for the summer. With their textured crinkle look, they can be dressed down with a shirt and sandals for hot summer days.
These ASOS white plisse trousers can be styled as a monochromatic outfit with the matching co-ord shirt, or with pops of color from accessories to complete the look.
This style of trousers has become very popular in recent years, and due to the wide leg cut and ankle length, they are perfect for modest wear.
3. Oversized Poplin Shirts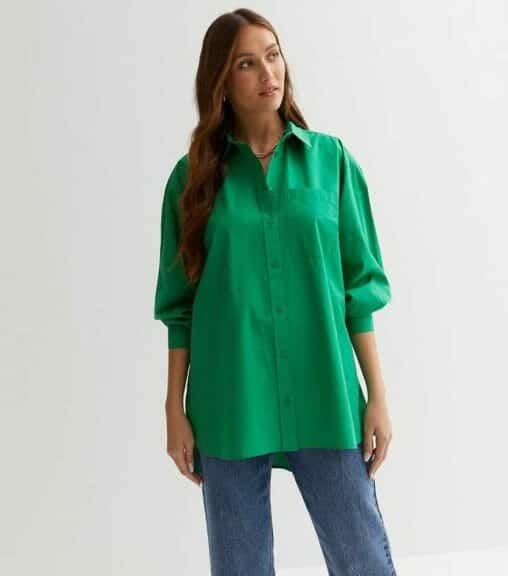 A cotton oversized poplin shirt is another modest clothing must-have this summer! They are so easy to find, come in so many different colors, and can be styled with literally anything!
The best ones to look for are long-sleeved, oversized, have button front fastening, and are made of poplin cotton fabric. For a more modest piece, it's best to look for shirts with a longer length.
This New Look poplin shirt is quite oversized, but you can size it down for a more regular fit if desired. It is 100% cotton, comes in a few different colors, and is machine washable.
4. Viscose Wide Leg Pull-On Trousers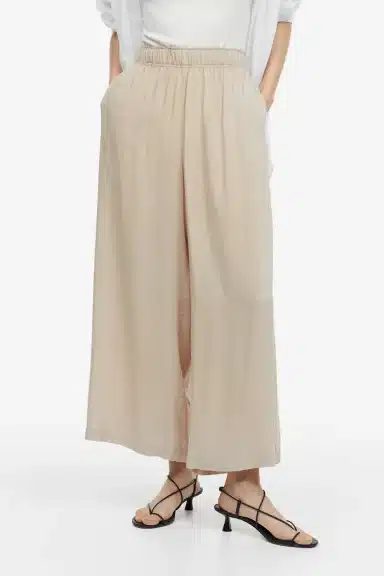 Wide-leg trousers made a come-back a few years ago, and have since been a favorite for those wanting to dress modestly.
These H&M pull-on trousers are simple yet elegant, and of course, modest. They have an elasticated waist, and pockets, which really do come in handy!
These trousers come in a variety of colors and patterns and are 100% viscose, which is an ideal material for the summer. These trousers may show up slightly cropped on taller women but are the perfect length for those under 5"5.
5. Linen Trousers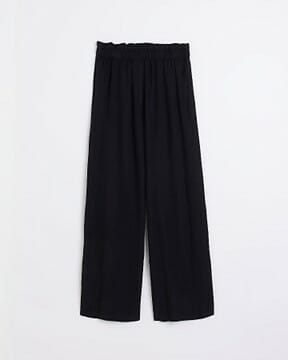 Linen is also a good choice of fabric for the summer. It has become increasingly popular in recent fashion trends, as seen with the rise in linen trousers and dresses, and is comfortable to wear. It is breathable, like cotton, and is also lightweight.
However, many people are put off linen due to its constant creasing and need for ironing before wearing, as well as its cost. For more student-friendly prices, viscose is a good alternative.
These River Island trousers are actually a blend of linen and viscose, with a ratio of 20% linen and 80% viscose. They are wide-leg, have an elasticated waist, and come in several different colors, making them perfect for the summer!
6. Maxi Skirts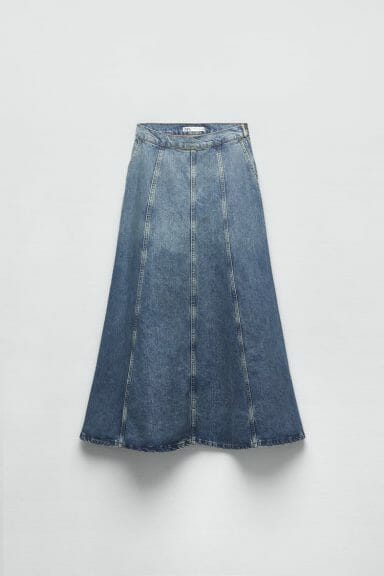 Maxi skirts are modest, flowy, and summer-friendly! Thin fabrics are best, but denim can also be pulled off in the summer by wearing as few layers as possible. This ZARA denim maxi skirt can be worn with a cotton top or shirt and a pair of sandals.
---
Modest fashion is an on-and-off trend, and often summer clothing trends do not cater to those who want to dress more conservatively. However, with some essential items such as long sleeve tops, oversized shirts, and wide-leg trousers, you can make appropriate summer outfits that meet your vision of modesty!
Struggling to find your style? Discover yours here.