To belong to two cultures often feels like a contradiction.
How do you reconcile two seemingly opposite ideas? When I first stumbled across this passage by French- Bulgarian writer Tzvetan Todorov, my heart limped under the burden of its accuracy:
"my twin affiliation produces but one effect: in my own eyes it renders inauthentic each of my two modes of discourse, since each can correspond to but half of my being […] and so it is once again I am locked in oppressive silence […] it was impossible to create a whole being out of my two halves."
Sometimes, belonging to two cultures, and having a dual identity, feels like they negate each other, as though somehow, they cancel each other out. It can leave one feeling like a tourist in their own home, a foreigner in their own country. In her poem To the White Girls in my Spanish Class, Mexican-American poet Ariana Brown says it best- "don't you know I had to fight for this? For every scrap of culture, I could get my hands on?" To belong to two cultures or nations, means you exist in the hyphen between the two; this hyphen is the rope in a tug-of-war, stretching and grasping at both ends, trying desperately not to let one, or both hands, go, lest you feel split. Todorov said it; it was impossible to create a whole out of my two halves.
In the past half a decade, Vietnamese-American writer Ocean Vuong has been commended as one of the most praised contemporary writers, his 2019 book On Earth We're Briefly Gorgeous receiving particular success online. His honesty regarding Asian-American identity is particularly striking, stating in an interview with Amanpour & Co. that his elders told him not to draw attention to himself: "You're already Vietnamese. That's one strike against you. It's a precarious position, to step into the world with one strike against you". He recounts being forgotten about by a teacher while on time-out in school- 'it's so easy for a small yellow child to vanish".
If you are not whole, are you two halves? If you are not two halves, do you vanish? What happens when you live in the hyphen between two words?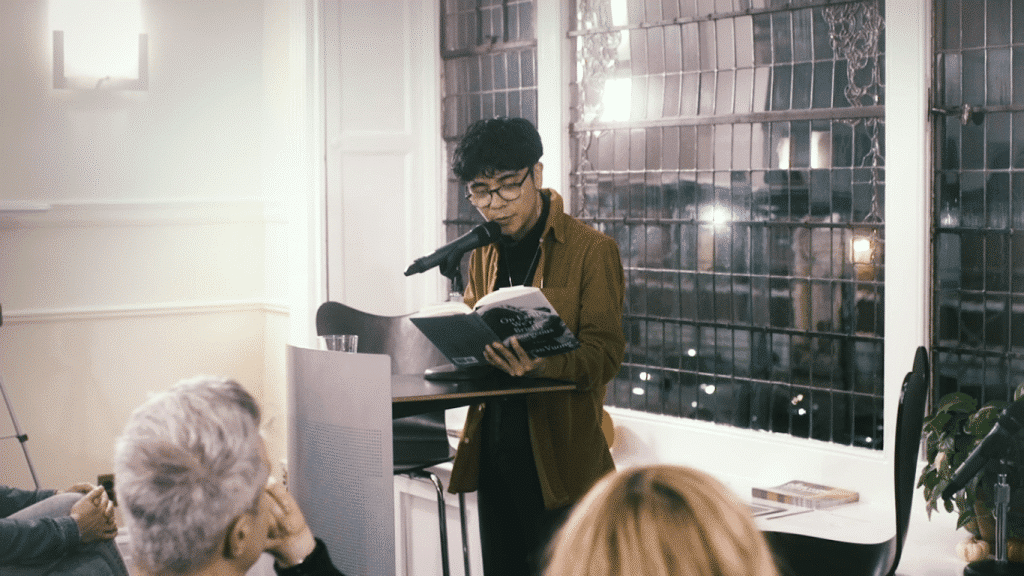 Hoping a culture will choose you back
In the poem mentioned above by Ariana Brown, she speaks of learning Spanish in school: "So here I am, in yet another Spanish class, desperately reaching for a language I hope will choose me back some day." Sometimes having a dual identity feels like this, like you must choose your culture(s), and in turn, they must choose you back. There is a conversation between you and your identity; it is not assumed, it is a reciprocated relationship. A requited, or unrequited, love.
A good depiction of this is in the Netflix rom-com series, created by Mindy Kaling, Never Have I Ever, which follows Devi Vishwakumar, an Indian-American teenager. The fourth episode of the show, "Never have I ever…felt super Indian", which takes place on Ganesh Puja, depicts Devi's gradual respect and comfort for her own culture, which she had previously found embarrassing or ill-fitting. It sounds like a contradiction, and it is, to say that you do not choose your culture, but you do choose your culture; that is often how it feels. You do not choose your culture, but it is a choice to embrace it, and it takes work to feel a part of it.
A Full Person
Belarusian-Dutch citizen Masha Cheriakova preaches in her TedTalk, "don't neglect who you are, and the identities you are carrying with you." It takes time to understand your identity, your heritage, your cultures.
And there are benefits to your identity belonging to two halves. Research has shown that it can make you more empathetic, give you a broader worldview, and make you more understanding and tolerant. Avan Jogia's poetry book Mixed Feelings embodies embracing your cultural identity. The companion album of the same name (under the artist name Saint Ivory) mirrors the empathy in belonging to two cultures. The song Flowerboys reads
"taught that being kind was the most powerful thing that you could do", concluding "it seems that we don't encourage soft people/ We encourage hardness, we encourage ferocity/ We encourage anger, you know? / And I don't know, I don't know if I want to be an angry person"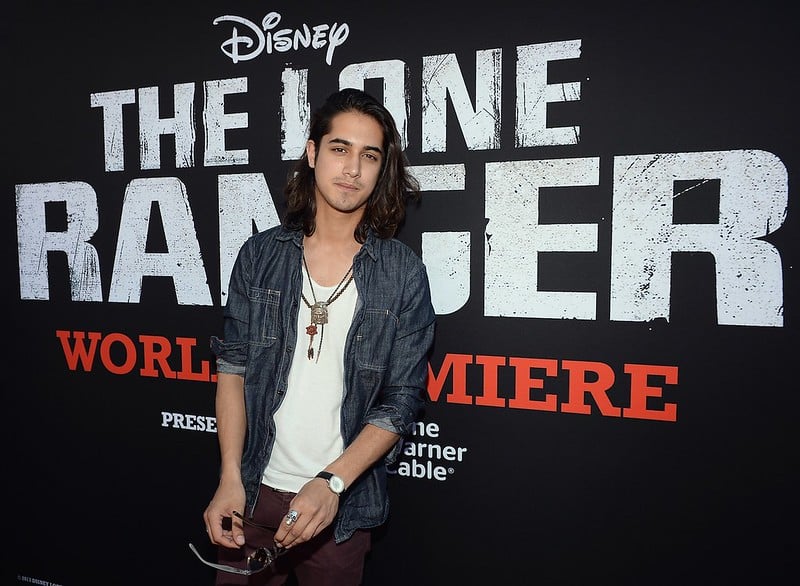 It is hard not to take Todorov's statement "it was impossible to create a whole being out of my two halves" as relatable, as unnervingly accurate. As a placeholder, Avan Jogia's poetry offers a different statement:
"I am not half of anything, I am a full being."
It is repeated like a mantra until the hyphen in your identity feels more like a bridge.
To read more about racial or ethnic identity, read this article.