The Olympic Games in Tokyo are taking TikTok by storm, as athletes use the popular video-sharing app to document their time in the Village.
The Games originated in Ancient Greece more than 3,000 years ago and the historic event has only become more prominent in later centuries. Some could argue, however, that the Tokyo '2020' Games are the most popular yet, as social media provides an insightful look at the once secretive sporting competition.
#AskTeamGB
Great Britain's Olympic Team has generated a lot of hype on TikTok with #AskTeamGB, asking fans to submit questions for their competing sportspeople. The app has proven that Olympians are more than just medal-winners, showing a side of humanity to the athletes that has rarely been seen before.
Olympic kayaker Kimberley Woods shared a tour of her room in the Olympic Village.
Food For Thought
Have you ever wondered what the golden Olympians are eating? Despite speculation that they are literal sporty gods among us, it's less ambrosia and nectar and more eggs and bacon. Thanks to TikTok, 'What I Eat In A Day' videos have catapulted these sportsmen and women to TikTok fame.
"the food is 🔥 in the village"

@codymelphy / TikTok
As well as playing rugby for Team USA, @codymelphy has over 21 million likes on TikTok!
All-Access Pass
TikTok has enabled athletes and fans to connect on a more personal level, as Olympians share their daily experience in the Village. It makes the Games all the more engaging and people are thankful for the content.
@toasty.burger:Tbh think Tokyo 2020 Olympic is cool because a lot of athletes are showing everything in the Olympics from the beds to the cafeteria

@toasty.burger via TikTok
Track athlete Sage Watson gave TikTok an in-depth look at the Village and what a day in her life looks like right now.
#OlympicSpirit
The hashtag #OlympicSpirit has generated 3.3 billion views as fans and Olympians alike post TikToks to inspire excitement for the games. High on Olympic Spirit, 13-year-old Momiji Nishiya won gold in women's street skateboarding and was told by @eurosport on TikTok to 'take a bow'.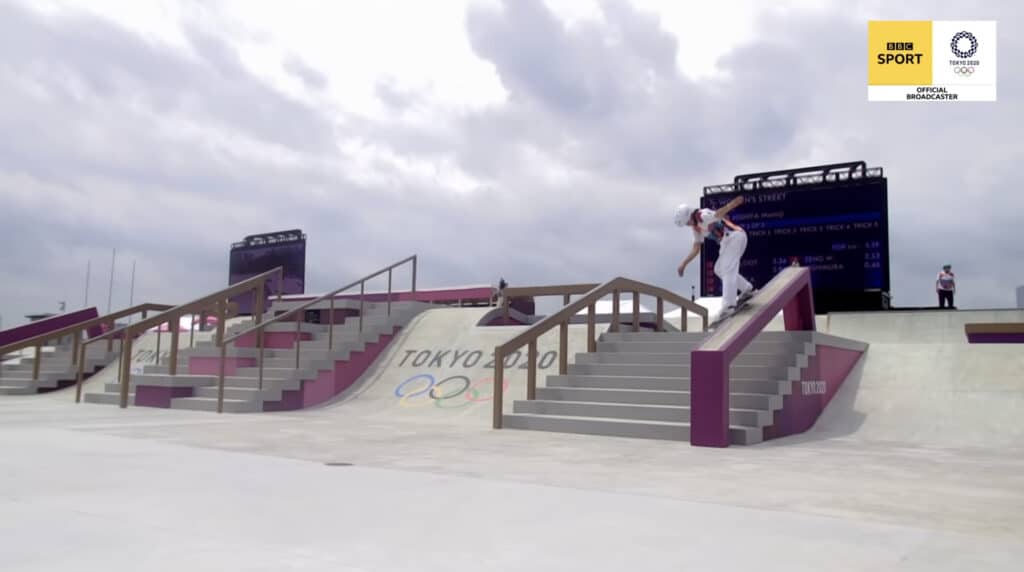 As it stands, China are in first place with 23 gold medals. Team USA isn't far behind with 20 gold medals; in third place is Japan, holding 17 gold medals respectively. Search 'olympics' on TikTok for more content from the very people competing in the Games!
Thinking ahead to the next Olympic Games? Check this out.