Airbnb has formally decided to ban all house parties worldwide after months of social distancing violations in their rentals.
While we are all living through a global pandemic, it would seem common sense to put away those party invitations and pack up those shot glasses. However, as we have all experienced, common sense is not a given, but rather a learned trait. After multiple instances of social distancing violations worldwide, Airbnb, the popular rental site, has had to formally ban parties from their rentals.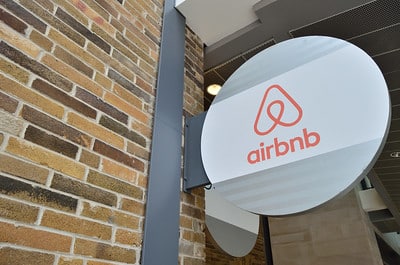 Airbnb Putting Their Foot Down on Parties
So, what does this mean as a guest of one of Airbnb's six million listings worldwide? Airbnb has limited the maximum occupancy of any of its listings to sixteen people, with very few exceptions. However, that does not mean that having fifteen people over and under means you're off the hook.
Rather, anything that can be considered a "house party" can be seen as a violation of Airbnb's terms of agreement. With this ban, Airbnb has said that they will be "pursuing legal action" if violations of this policy occur.
Before this global ban, Airbnb had already removed the 'event friendly' and 'parties and events allowed' search filters on their site. On top of that, 73% of their rentals worldwide prohibited parties pre-pandemic.
How Do They Know?
So, how does Airbnb know a party is going on? And more importantly, how can they stop it in advance?
In Airbnb's statement on banning parties globally, they discussed their preventative measures when it comes to disruptive parties. Last year they "launched a 24/7 neighbourhood support hotline" to enforce the party house ban. While only active in the United States and Canada, the site does have plans for global expansion. Furthermore, last year Airbnb placed restrictions on guests under twenty-five who wanted to book entire home listings.
With bars shut down and people eager to let loose again, airbnbs have seemed like the perfect place to escape. However, until this pandemic passes, perhaps it is best to wait to party without the threat of mass death. Being among friends and family again is a dream come true, but as you do with drinking, think responsibly.
How To Avoid Being A Social Media Idiot(Opens in a new browser tab)
Ten Social Media Posts that Reveal America's "New Normal"(Opens in a new browser tab)
Creative People Sharing Workstations From Home Amid Coronavirus(Opens in a new browser tab)