This barren landscape should have been filled with wealthy holidaymakers from the Gulf, who would reside in these Disney-esque castles. It is a desirable location for tourists, who like the mountainous terrain that is nearby for hiking and would like to stay between Istanbul and the capital, Ankara. The Burj Al Babas villas are located in between both, in Bolu, Turkey.
This is a ghost town of 500 abandoned castles. It was an estimated two million dollar investment that was built as luxury villas to house wealthy tourists, but now, the future of Burj Al Babas is hazy. Despite the castles seeming complete, the interiors are far from finished. Inside, you will find a desolate empty space, with crumbling ruins of a vision that never became tangible. Construction began in 2014, but these utopian chateaux simply did not sell and were neglected in 2018 after its developers Sarot Property Group, became bankrupt.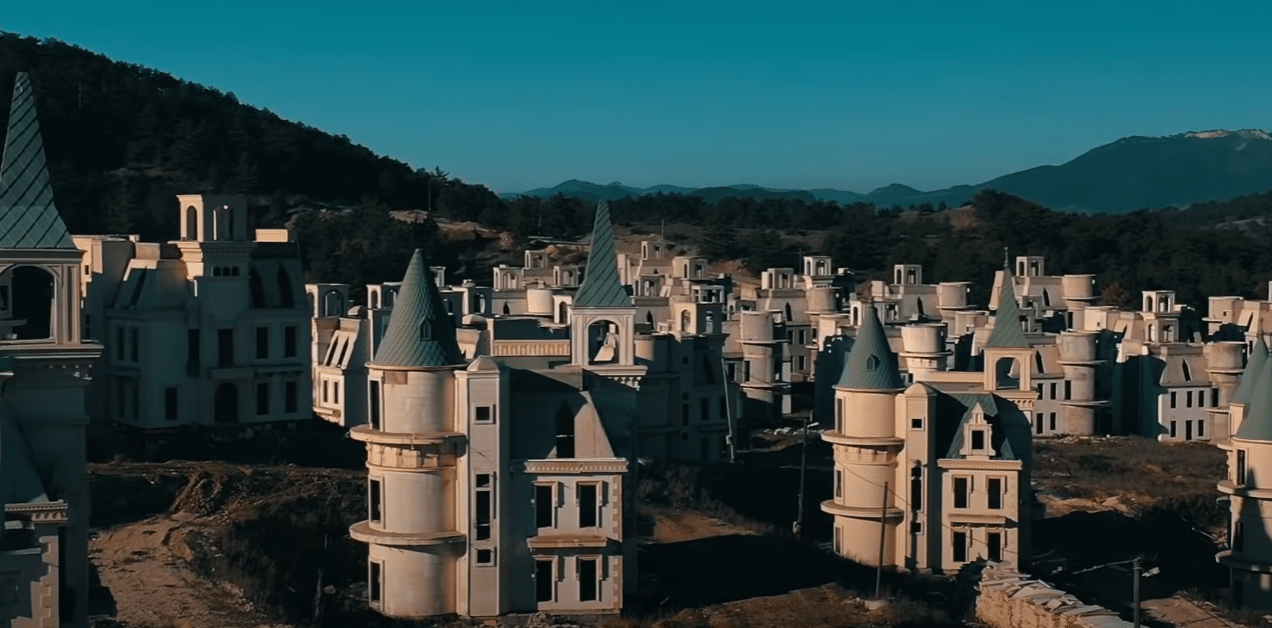 Though the Burj Al Babas has no guests, it is still a popular site for tourists, quite possibly because it looks like something out of a dystopian movie. A slum with uniform riches built above, the area is now eerie and deceased; a corpse of an exquisite holiday home. The decision to build in this location was not supported by the locals, who were not in favor of construction. For them, it corrupted the traditional landscape, which is influenced by Byzantine architecture, with its European style castles and bell towers.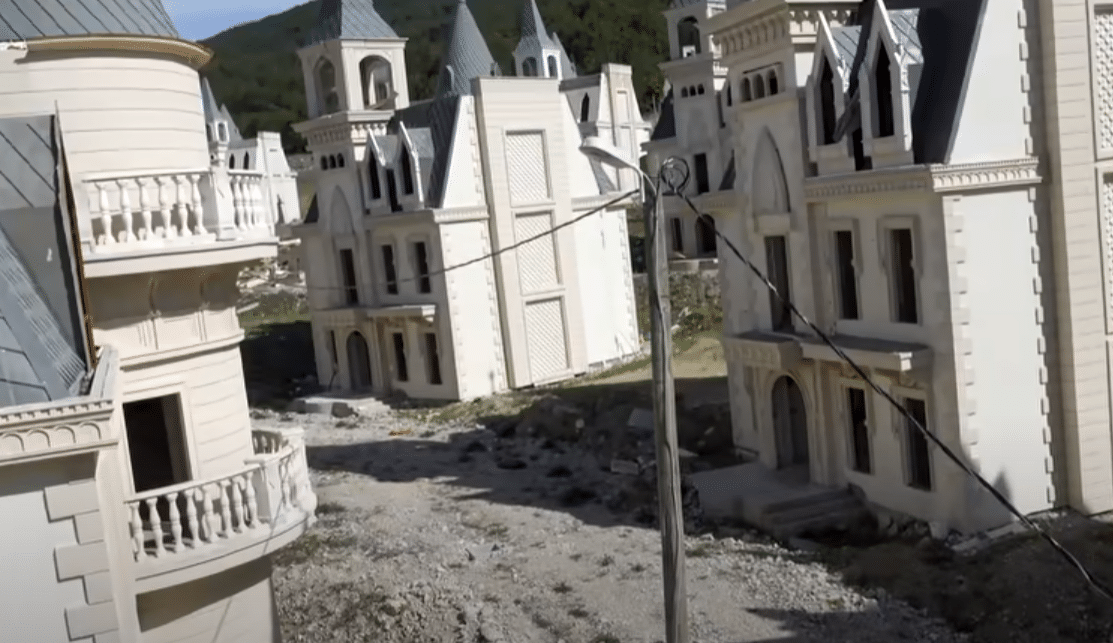 Before investors pulled out and construction was put on hold, 587 out of the planned 732 buildings were completed. En-suites, pools, Turkish baths, movie theatres, a shopping mall, and sports facilities were all planned to be built on-site also.
It could have been a vision of ethereal beauty, a holidaymakers paradise. But the site was not maintained and construction was put to a halt. From standing atop the balcony, you can view the quasi streets filled with rubble and dirt; a harsh juxtaposition to the alluring images displayed in catalogs of what the Burj Al Babas was supposed to look like.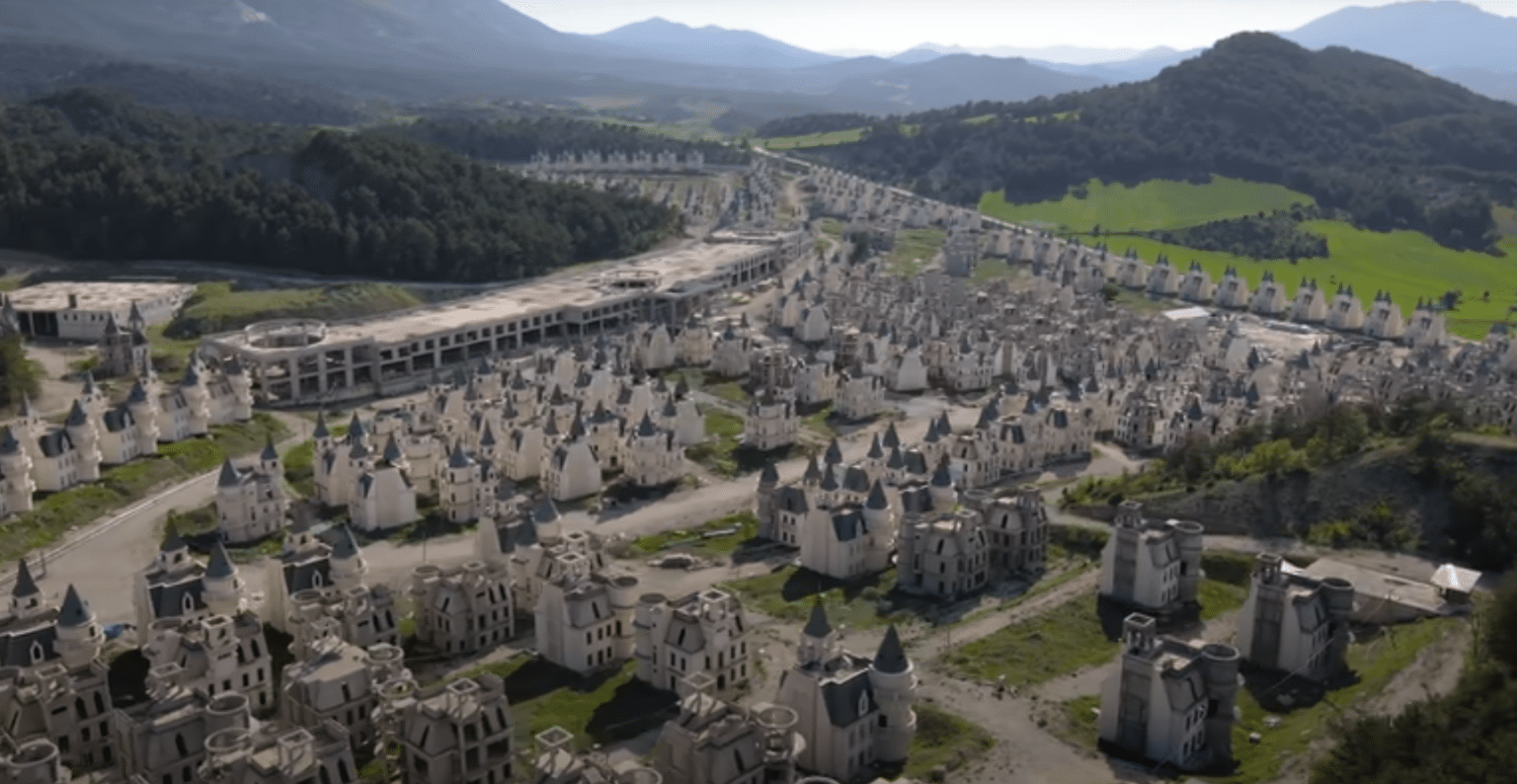 So what does the future have in store for Burj Al Babas? The deputy chair of the Sarot Property Group says that only 100 buildings need to be sold to clear off their debt.
But for now, the abandoned villas posing as fantasy castles desire occupation as they lie in wait for a miracle to happen.
For more interesting posts, check out Take A Look Inside A Former NFL Player's House: For $30 Million It Can Be Yours.