Randy is the kind of man who couldn't possibly exist. He's the kind of man who wakes up in a bathrobe and tramples into his carpentry workshop to holler, "let's build some s***." He's the kind of man to wear Oakley style sunglasses as protective eyewear and a newsboy cap on top. He's the kind of man who smokes and drinks Guinness while snuggling a scruffy, little white dog. He's the kind of man to wait years before he tells you about his brief acting career (he's the handsome man with jet black hair in the top right). By all measures, Randy is larger than life.
It all began with a voicemail. In the middle of the pandemic, Randy called his neighbor, Paul, saying he wanted to do some woodworking together. Paul informed him he'd never done any carpentry before, but Randy didn't care. He decided that they would trade their skills; Randy would teach Paul the basics of carpentry, and Paul would teach Randy the principles of videography.
The result is a delightful seventeen-minute video entitled "Fabricating with Friends: Paul's Custom Vinyl Record Cabinet."
The video is an insightful look at the process of building filmmaker-friend-Paul's record cabinet as much as it is a biopic about Randy. Tight, intimate shots of sanders and saws are woven together with snippets of an interview with the master carpenter as he talks about his craft, and by extension, life. He discusses the necessity of mistakes in art and life as folksy guitar chords flitter in and out of focus.
The whole video evokes a kind of bedroom PBS style documentary feeling, equal parts informative and touching. For every labeled tool or technique on screen, there is an equally revealing interaction between Randy and Paul. The pair swap explanations and compliments in a soft, open chat; the kind that is all too rare between men. The genuine, mutual appreciation for one another is clear, and it makes for a wholesome, soul-filling time.
In the closing minutes, the gorgeous vinyl record cabinet is assembled, glued, and varnished. Beautiful shots of the craftsmanship and an eclectic record collection are shown off as a final interview with Paul is heard. He speaks to the deeply personal experience of the project. He'll always remember the process of cutting and detailing, and of learning a new skill with an old friend. The video concludes with the content carpenter looking out over the finished product, sipping a Guinness.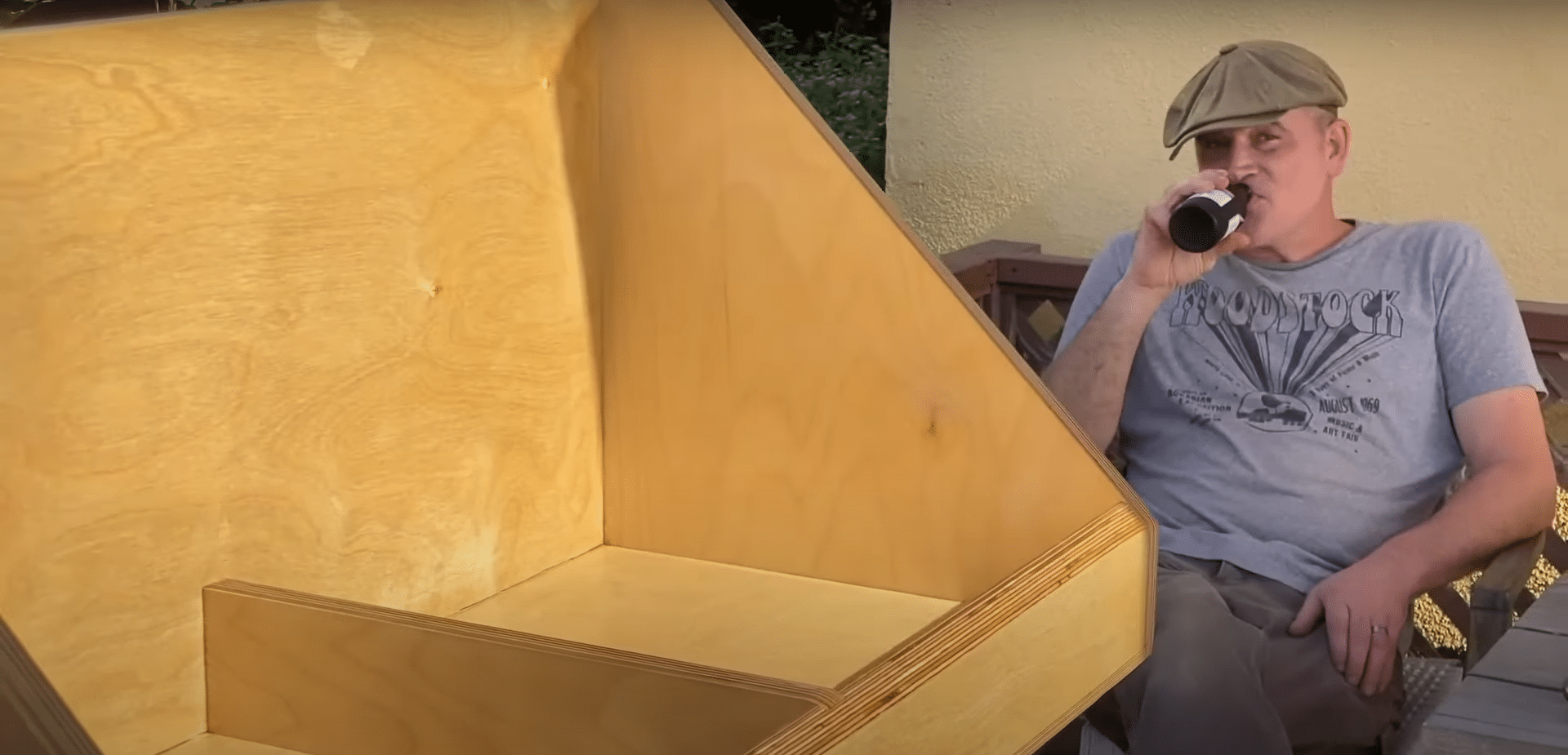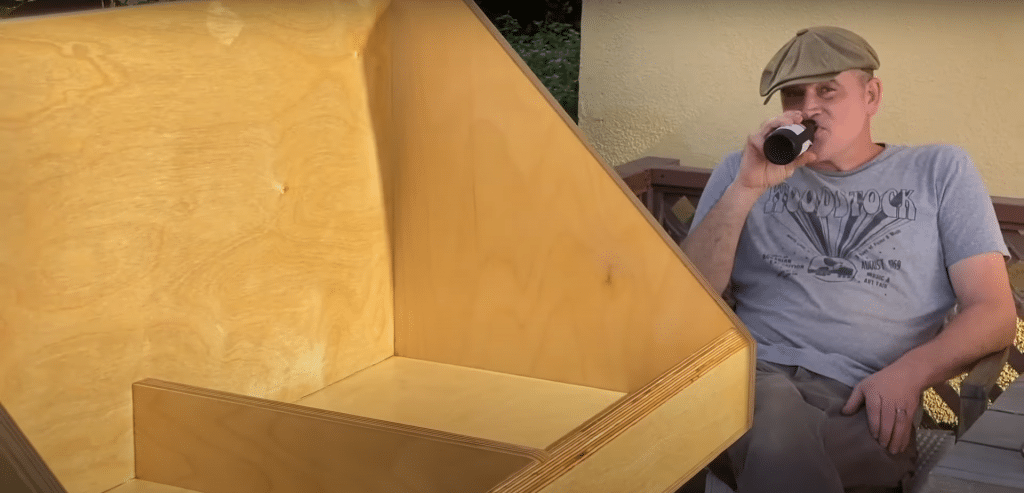 In times that seem to churn out bad news hot and heavy, this is the kind of heartwarming content I yearn for. If you feel similarly, fear not: filmmaker-friend-Paul revealed in a Reddit post that Randy already recorded two more builds with novice carpenters, and the two would be working together to publish more episodes on the new Five Foot From A Woodshop channel.
Randy is such an interesting man, I feel, because of his contradictions. By all superficial measures, he seems like the rough-n-gruff type; the kind of man you'd avoid at a sketchy dive off old Route 66. But he's not. He's the kind of man to speak openly of failure with a dear friend while petting a dog and nursing a beer. He is unabashedly, uncompromisingly, himself, which makes him the best kind of man to put in the spotlight.
Feeling inspired? Got a new DIY project in your head after watching Randy and Paul go to work? Maybe you should try your hand at music production with this helpful guide from your friends at Trill!