In recent years, society has become positively friendlier to the transgender community. This is in comparison to the time when trans people first came out and were severely discriminated against. They were then stigmatized as socially deviant and at the worse times, they were branded as mentally-ill people. Although the discrimination against them still widely persists and the stigma still exists, a considerable number of people have already gotten the hang of what it means to be a transgender. The society has become more accepting of the transgender community than it used to. To understand more about the trans community, you can visit this page: https://www.hrc.org/resources/understanding-the-transgender-community.
The discrimination against trans people has lessened and the stigma has slowly faded but being completely accepted is still a long way to go for them. A huge part of society is yet to fully understand the lifestyle that transsexuals live. With such circumstances, unfair treatment against them is totally inevitable.
Despite the challenges the transgender community is facing, they have remained to be positive as they have become each other's support system. Apart from drawing strength from each other, they have also established an alliance with gender equality advocates. But in spite of pouring support from the outside, they still have not been spared from discrimination by the rest of the society. However, the community has figured out ways to cope with the predicament that they are currently in. One of those ways is partaking in online dating activities.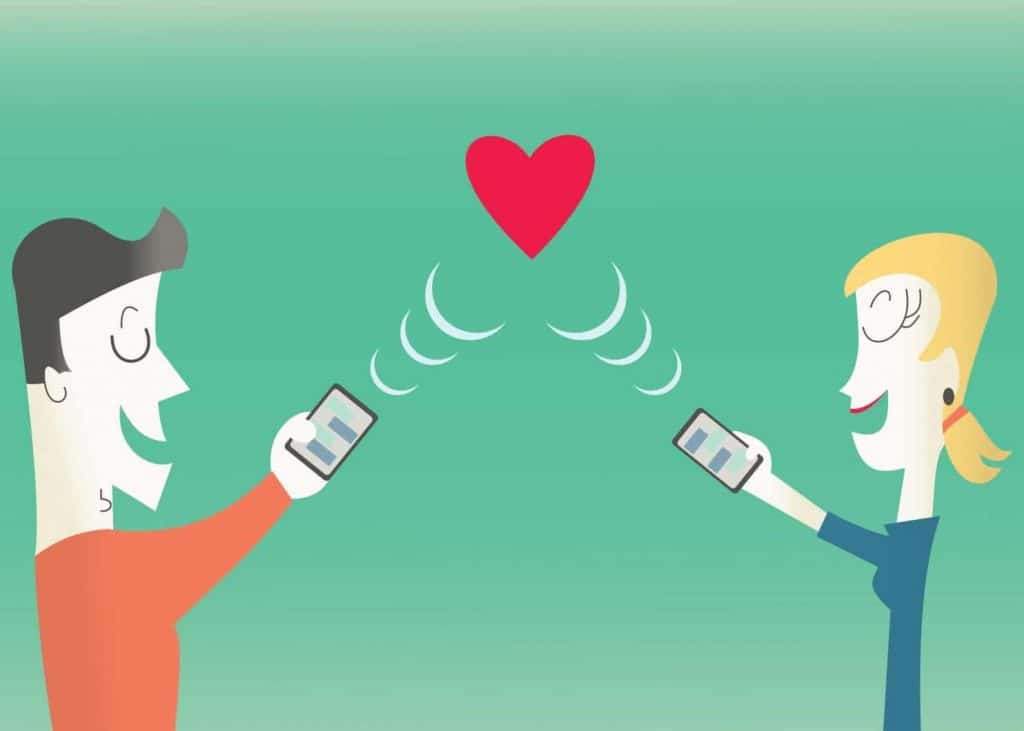 What is online dating?
Online dating is a new and modern way of dating by searching and contacting people on the internet to arrange a date, normally with a goal of developing a personal, romantic, or just a sexual relationship. It is a system that allows people to introduce themselves to new people on the internet through a particular platform. Most online dating services have software that uses a specific algorithm to match users with other users based on the user's personal information, interests, and whatnot. Normally, it is the site that presents your potential matches but users can also search for potential dates on the site by themselves.
Online dating platforms have many times successfully matched people. Success stories of online dating participants have inspired more and more people to join the activity. In fact, millions of people in the United States have turned to online dating plat to meet new people. Since its inception, the online dating market has continued to augment to this day.
Among those that were allured to the online dating world are transsexuals. With so much discrimination in society, finding a partner has been very challenging for trannies. But with the help of these online services, it has become easier for people to find someone they can call my transsexual date. Moreover, there are matching sites that have been made exclusively for transsexuals. Here are some of the best dating platforms for transsexuals:
My Ladyboy Date
My Ladyboy Date focuses on building relationships that lead to marriage. Unlike other websites that focus on casual sexual encounters, My Ladyboy Date aims to get people to fall in love. Register to this site if you want a serious relationship.
TSdates.com
The primary market of TSdates.com is the trannies community but the site has made it open to all sex. Even couples are welcome to register. Once registered, you can choose your category where you can find potential friends, soul mates, or sexual partners.
MyTransgenderCupid.com
My Transgender Cupid aims to build long term relationships for trans women and eligible men. This is a site for trans women and men who are looking for a long term and serious commitments. This site is ideal for trans people looking for love.
MyTranssexualDate.com
My Transsexual Date contains thousands of profiles of transgender women and men who prefer transsexual women from all over the world. Whether you are looking for a serious relationship or just a sexual partner, this site is ideal for you.
TransSingle.com
Trans Single focuses on finding love. If you are looking for serious relationships rather than for random hook-ups, then this site is for you. The site's goal is to create long term relationships. The site uses a unique algorithm to find the perfect match for you based on your information and interests.
For so long, trannies have struggled for acceptance. A struggle, to this day, they have to deal with. But the existence of dating websites has alleviated their plight. You can learn more about the stigma faced by trannies on this page. The transgender community has now found a place where they can meet people who can completely understand them and accept them for who they truly are. The virtual world of online dating has served as a place of acceptance for all the trannies out there.