All these days, people have only been familiar with chemical supplements as they are known to provide better and faster results. However, the chemicals are incredibly harmful to the human body and cause long-lasting damage. Their effects on organs are sometimes irreversible and may also lead to fatality.
Chemicals are also harmful to the environment; thus, the authorities are actively looking for products and compounds that can replace them and minimize damage. For the same reason, people are also becoming more aware of the products they use daily and their impact.
Health experts and influencers advocate for using organic products and herbal supplements in place of products filled with chemicals. They strongly recommend regular use of Yellow Kratom products from premium Kratom brands such as happy hippo kratom, as they believe it may help individuals' well-being.
Understanding Kratom
Scientists consider Kratom the most potent organic compound widely available in Southeast Asia. Natives and people worldwide mostly use Kratom leaves from the Mitragyna Speciosa plant to enjoy its potential benefits, as it contains Mitragynine and 7-hydroxy Mitragynine, the most notable alkaloids.
The natives prefer taking Yellow Kratom in teas, but Kratom is also available in Kratom powder, liquids, capsules, or creams.
Kratom primarily belongs to the coffee family and thus has stimulating effects. That is why many prefer consuming it instead of their daily 'pick me up' coffee.
What Are The Different Kratom Strains?
The best part about Kratom is that there are various strains, allowing users to choose an ideal strain.
The most famous Kratom strains are:
Green vein Kratom strains
Yellow vein Kratom strains
White Kratom varieties
Red vein Kratom strains
Another popular strain of Kratom is Maeng Da Kratom. It is more potent than the other strains like white strain Kratom and red Kratom.
What Is Yellow Vein Kratom?
Yellow Vein Kratom is a high-quality Kratom strain that has well-rounded properties. It is unknown to many that Yellow Kratom and Yellow Vein Kratom may mean different things.
Yellow Kratom is usually produced when green or white vein Kratom turns yellow during manufacturing due to a unique drying process. Thus, its effects are different from the original yellow vein Kratom.
Another kind is Yellow Kratom which naturally has yellow veins. They have a unique alkaloid profile which is different from other strains.
Sometimes more mature Kratom leaves also have a yellow hue. Sometimes, others say combining all three Kratom types is responsible for creating Yellow Kratom. However, the most known theory is that Yellow Kratom results from a special drying process.
There are several yellow Kratom strains as well. The most famous ones are Yellow Indo Kratom, Yellow Bali Kratom, Yellow Thai Kratom, Yellow Vietnam Kratom, and Yellow Elephant Kratom.
Why Are Yellow Vein Kratom Strains Considered Popular Herbal Supplement?
Yellow Vein Kratom is usually considered an ideal herbal supplement worldwide. It is because, unlike red Kratom, its effects are not strong and are also not as subtle as the green and white strains. That is why both beginners and experienced users can consume Yellow Vein Kratom.
If you are new to using organic compounds, you may start with Kratom, or Yellow Kratom in particular, to get you invested in the habit. So, let's check why this product is the most popular herbal supplement.
All-Natural
The best part about consuming Yellow Kratom is that you don't have to worry about consuming harsh chemicals. The product is free from chemical additives that can alter its effects. That is why we always recommend people purchase Kratom powder from credible vendors. It eliminates the risk of getting your hands on products that contain chemicals.
The Yellow Kratom powder from premium brands is 100% organic. However, we still do not recommend that users consume it with other prescribed medications as it may lead to harmful effects. The rule also applies to other Kratom strains, including green vein Kratom strains, Red Vein Kratom strains, and White Vein Kratom strains.
Otherwise, Yellow vein Kratom strains are the safest of all other Kratom types.
Third-Party Lab Tested
The Yellow Kratom products from the brand are 100% pure, and we can vouch for them. It is because the brand tests all its products in third-party laboratories. They check if the product contains the following:
Heavy metals like magnesium or aluminum.
Impurities like harmful bacteria.
Any solvents are usually introduced during manufacturing.
The lab test results of the Yellow vein Kratom products are available on different websites. It clearly shows that the products are free from chemicals, making them safe for consumption.
While purchasing Yellow Kratom products from any brand, you should check their website for lab results to ensure you are buying a genuine product.
American Kratom Association Approved
The demand for Yellow Vein Kratom is increasing sharply in the Kratom community. Therefore, many vendors are adding it to the main categories of their products. But some manufacturers add chemicals to the powder to artificially increase its efficiency.
Thus, users may notice faster results but ultimately miss out on the benefits of using an organic product. That is why the American Kratom Association launched an AKA GMP Standards Program that tells manufacturers and vendors the ideal practices for manufacturing Kratom products.
Vendors who follow all the Goods Manufacturing Processes get added to the approved list of the association, and users should only purchase from a brand on the list.
Availability
A good product can only be useful to the world if it is readily available. However, that is not the case with Yellow Kratom. It mainly grows in the southern regions of Asia, but farmers in the United States also started its cultivation when the demand grew. That is why it is now easy for brands to sources Kratom.
The reliable brand is dedicated to providing its customers with the best quality Yellow Kratom, which is why it sources the organic compound directly from Asia. We were impressed that they do not rely on distributors and only purchase it from local farmers, which guarantees that the Kratom is of good quality.
Kratom lovers can now purchase Kratom from online websites or any organic retail store nearby.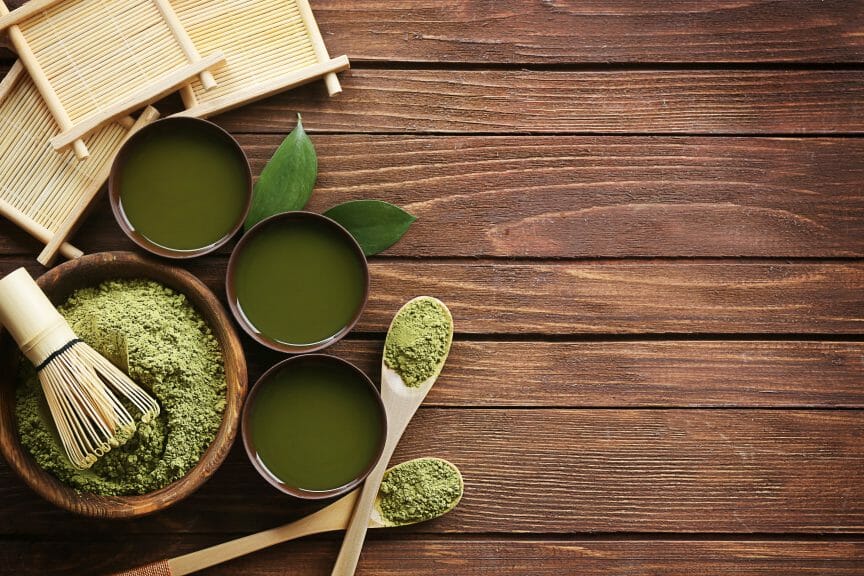 Pricing
When Kratom was a new product in the organic market, it sold at a high price, making it difficult for several people to try out the products. However, as its availability increased, more and more brands started selling it. Now, products containing Yellow Vietnam Kratom, Red Vein, or Green Vein Kratom are affordable.
Brands also offer product discounts all year round to lure more customers. It is also an ideal strategy to encourage people to use organic Kratom products instead of harmful chemicals.
Shipping Policies
While purchasing green or yellow Kratom, you should check the shipping policies of the brand. Sometimes brands charge high shipping costs, which consumers need help to afford. On the other hand, premium brands charge minimal shipping costs and provide free shipping above $100.
The brand is also known for its fast shipping and quick delivery services. They even offer free same-day shipping to customers living nearby.
Customer Satisfaction
Premium brands value their customers and try to cater to their needs quickly. That is why its customer services are open 24/7 to attend to consumer enquiries to make their shopping experience smooth.
Yellow Vein Kratom Effects
Several Yellow strains of Kratom produce slightly different effects. However, in general, the effects of Yellow Kratom are not as overwhelming as white or green Kratom varieties and thus can be used in daily life. It also allows new users to adapt to its potential energizing benefits at a slow pace.
Though most of the effects of Yellow Kratom are different from the White strains, they may provide the same concentration-enhancing effects as White Vein Kratom powder, but to a lesser degree.
Kratom users report that Yellow Vein Kratom's other benefits are that it may help with anxiety. It also has potential mood-enhancing and energy-boosting properties. Regular consumption of Yellow Vein Kratom may also have pain-relieving effects on the user.
That is why many users may find that Yellow Vein Kratom can maintain a perfect balance between providing energy and calming one down.
Best Place To Buy Yellow Vietnam Kratom Powder
Several brands, like Kat's botanicals, provide good-quality green Kratom products in online and offline stores. However, you should only purchase from brands that offer 100% organic green, yellow, red, and white Kratom products at an affordable price with quick delivery. The ideal brands per our evaluation are:
Happy Hippo Kratom
Kat's Botanicals
What Is Yellow Gold Kratom?
Gold Kratom is not any particular yellow Kratom strain but is usually a very high-quality kratom extract product that matches the Gold standards of the Kratom industry.
What Is The Ideal Yellow Vietnam Dosage?
The ideal dosage of Yellow Kratom varies for every individual. It is interesting to note that Kratom provides stimulating effects at smaller doses and energizing effects at larger doses.
Thus, if you are using Yellow Kratom or Yellow Vein Kratom strains, start with a small dose of 3 mg. Once your body adapts to the product, you can increase the dose to 5 mg. Experienced users can consume a dose of 7 mg as well.
Final Thoughts
Even though the Kratom effects of the Yellow strain are more subtle than green vein strains, we advise everyone to consult a doctor before starting to consume Yellow vein Kratom for pain and anxiety or related issues. Users report that taking Kratom, even if it's a combination of all the strains, is a good practice as they have noticed benefits, but it should be supervised.