Some say there's a fine line between delusion and success; or at least, that's what creators on TikTok have been saying. If you've been anywhere near the app recently, especially #girltok, you'll probably have heard of the newly emerging term 'delulu', and the insistence that 'delulu is the solulu'.
What is 'delulu'?
On the surface, 'delulu', short for delusional, is a Gen Z term that refers to being crazy. Instead of seeing the world through the eyes of a 'sane' person who is realistic and grounded, the 'delulus' among us are more inclined to be 'away with the fairies.'
There are plenty of examples across TikTok, ranging from ignoring red flags in men (honey, he's just ghosting you because he's frightened by how hot you are and how much he loves you!), to telling everyone that your new start-up business is already making six figures (even when it's most definitely not…) because you're so confident that soon enough it will!
Is 'delulu' dangerous?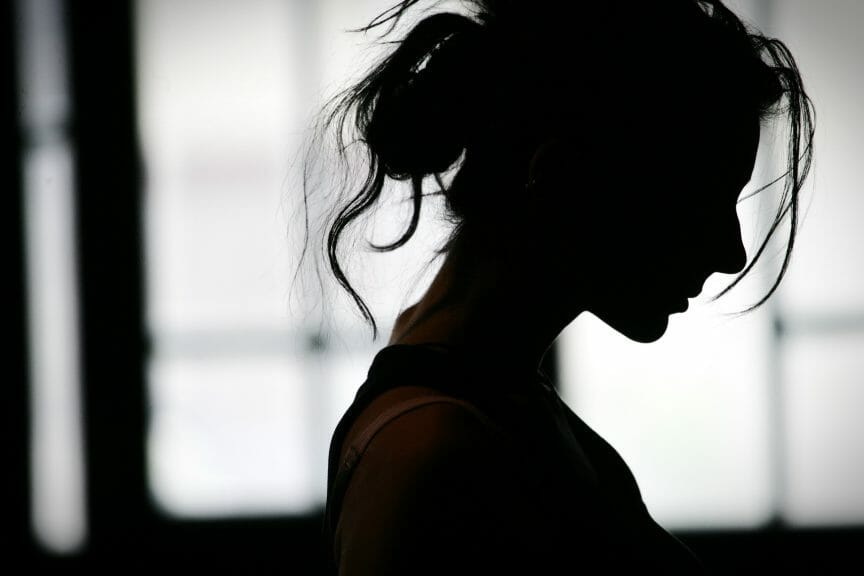 Some argue that cultivating a 'delusional' mindset should be avoided, as it is at best irresponsible and at worst dangerous or harmful. You know what they say: if you play with fire you're going to get burnt. If you ignore all the warning signs that a relationship isn't working out, or turn a blind eye to uncomfortable truths someone is trying to tell you just to save your own peace of mind… the results are probably not going to be great. The barriers are there for a reason; if we all lived life solely based on how we wanted to see it, and ignored everyone else's inputs and perspectives… the world would be even more of a chaotic mess than it already is.
But that's not quite what the majority of TikTokers that advocate for a delusional state of mind are recommending.
Interestingly but not surprisingly, the 'delulu' phenomenon is significantly populated by the girl and gays. This is because men are 'already delusional', as Itohan Esekheigbe observes. 'Men are constantly told they have 'audacity', and that's what allows them to apply for jobs they're not qualified for and demand attention from women they don't know.' In her seminal essay 'I Hate Men' (2020), Pauline Harmange wistfully muses upon how invincible women would be if they could have the same blind confidence (one that does not stop to fret whether it is 'deserved' or not) as 'the mediocre white man'.
Perhaps 'delulu' is actually women's opportunity to finally achieve some semblance of power in the flurry of a deeply anxiety-inducing patriarchal society that insists women are only worthy human-beings if they are perfect (see America Ferrara's powerful speech in 'Barbie' if you haven't already!).
'Delulu' may actually be giving much needed validation and support to women's dreams…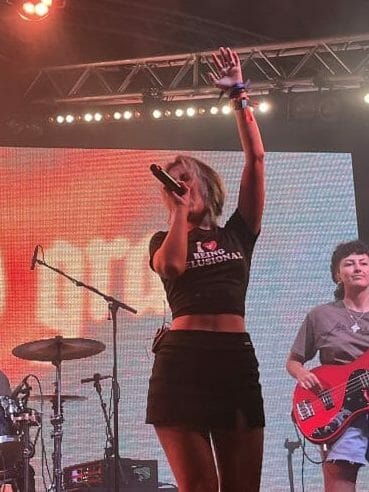 'Empress of Delululand' TikTok sensation @isabelunhinged says "We're forced into delulu. We need it because without it, we don't have anything else." With the bleak new reality of romantic adventure and 'finding true love' looking something like spending hours mindlessly scrolling through pictures of men proudly holding various shapes and sizes of gym weights and big fish… young women must take back their power and desires somehow. It seems like adamantly insisting on romance in a society that seems increasingly romance-less may, in fact, be the best way to generate it.
'Delulu' then, like 'lucky girl syndrome', becomes a powerful form of manifestation; if one approaches life with an optimistic mindset, it is likely that the world will reflect the same optimism back to them. As @romaneexvirgara, a TikToker that encourages her followers to draw upon delusion to reach money and career goals, proclaims, "nothing good ever comes from thinking logically". While this is certainly a controversial claim, I agree that the human tendency to overthink ourselves into inescapable circles does more harm than good. Surely the delusional conviction that everyone loves you and everything always works out for you is no worse than the state of delusion that we are currently live in, namely the inescapable anxiety that everyone hates us and we will never be good enough. In this light, a 'delulu' mindset starts to actually look rather appealing.
It's not just the TikTok girlies who are affirming the joys of delusion; Dr Justin Garson, who holds a Ph.D in the Biology of Human Nature, reports that there is centuries worth of research that suggest that delusions have protective values, and that it may be unwise to dismiss delusion as a 'disease'. Furthermore, according to a study by Taylor and Brown, delusional people may actually have higher levels of well-being and 'happiness' than those who are not delusional.
So, is it time to enter your 'delulu' era?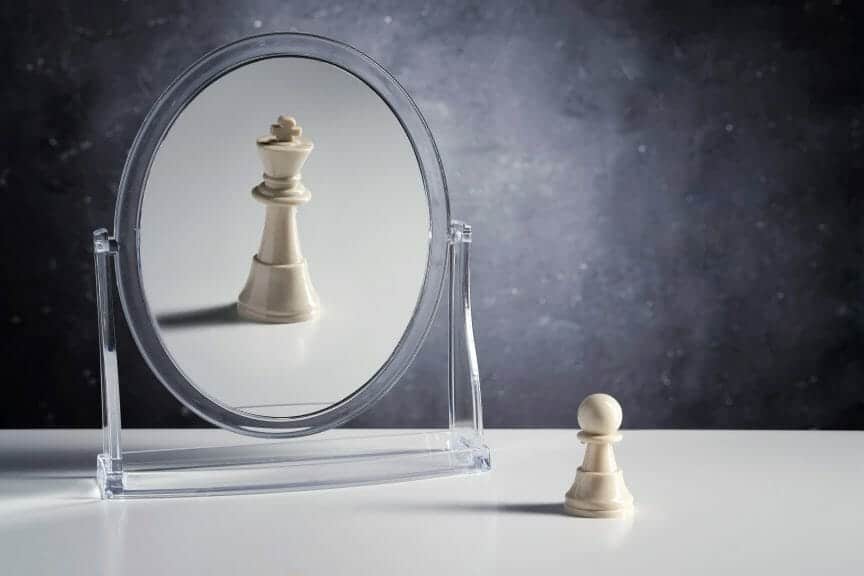 Of course, everything works best in moderation; being 'delulu' should remain relatively casual and innocent, and most definitely should not be used to romanticise or diminish the struggles of related clinical illnesses like 'delusional disorder' or 'schizophrenia'. Yet I think that settling for a fun little story that makes you happy (even if it's perhaps not the most logical) is vastly more appealing and beneficial than a more 'realistic' narrative that perpetuates a boring and banal existence… dear reader, don't claim that energy for yourself!
There is certainly a 'fake it til you make it' kind of magic behind acting delusional, but it seems to me that the most appealing part of the trend is how enjoyable and comforting it is! We spend so much of our lives worrying whether we're cool enough to be friends with this person, or clever enough to contribute our ideas to that project… wouldn't life be so much more enjoyable if we, well, let ourselves enjoy it. Maybe we are good enough – is that really such a delusional or crazy thought? In today's fast pace and infinitely demanding high-tech society, this seems to have become the case, but it really, really shouldn't be.
The 'delulu' journey might be unlike anything you've ever done before; but armed with the right supplies, (I would recommend @katdiazzz's playlist 'delulu (Taylor's Version)' and an 'I love being delusional' baby tee like the one YouTuber and singer Hannah Grae rocked at this year's All Point's East), even the frightening darkness of the unknown road ahead will begin to sparkle.