The State University located in Buffalo, New York is a public research university that offers a variety of undergraduate degree programs ranging from aerospace engineering to engineering physics and computer physics.
Aside from choosing which program to enroll, it's also important to choose a living arrangement. Where you'll live when you attend college will significantly affect your performance as a student.
As a college student, you'll have to choose between living on or off-campus. While on-campus housing allows you to live a few steps away from the university, it shouldn't be your only deciding factor.
You should also consider off-campus housing because of the following reasons:
1. Provides More Living Space
Living on-campus means living in a dormitory along with other students. Depending on the size of the dormitory, you might be sharing the accommodation with a few hundred, or thousand, of students. If you're more comfortable having your own space, this living arrangement can become a problem.
When you choose to live off-campus, space will never become an issue. As mentioned in this website, off-campus housing allows you to choose an accommodation that features private bedrooms and bathrooms.
Depending on your lifestyle and budget, you can even choose to rent an apartment all to yourself. Choosing a living arrangement that suits your preference will make it easy for you to enjoy your college life experience.
2. Prepares You For Adulthood
Everything you'll do as a college student can affect the quality of your life in the long run. How you'll perform as a college student can make or break your chances of finding a stable job and making a career. But aside from your academic performance, are you aware that the living arrangement during your college years can also affect your transition to adulthood?
You'll have to do everything on your own in off-campus housing. Since you'll be living alone, you'll have to budget your expenses, pay bills, prepare meals, and buy the groceries. Accomplishing household chores will be included in your tasks, too.
While some people see these responsibilities as stressors, in reality, it isn't. Off-campus housing essential allows you to have a glimpse of what the real-life is.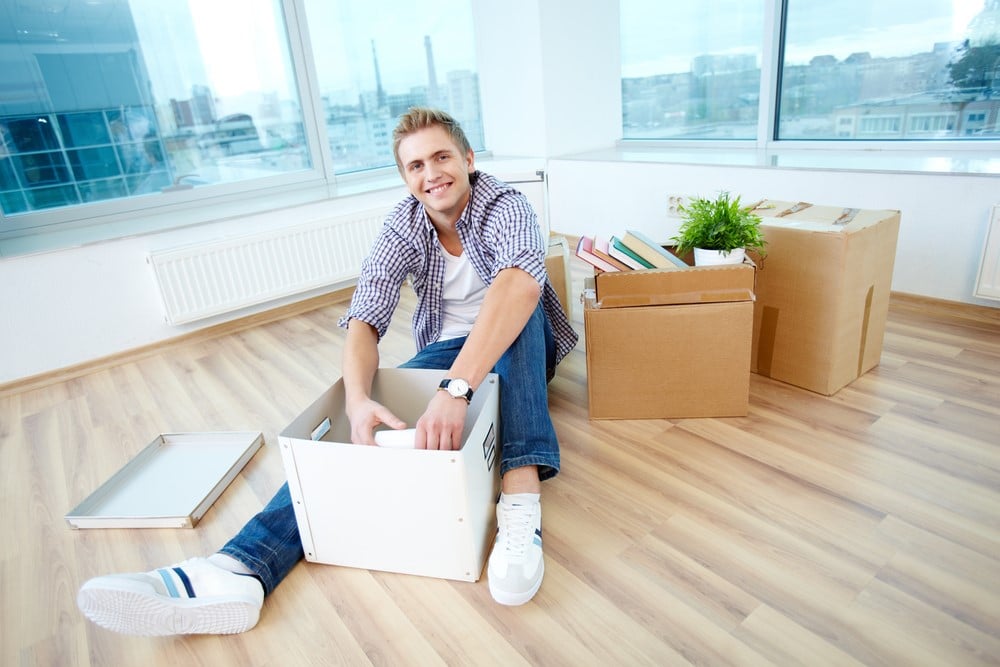 3. Saves You Money
As mentioned, living on campus can be convenient because it's located near the university and everything else is managed for you – from the amenities, down to your meals. But this convenience comes with a hefty price tag. On average, you'll have to pay $10,089 for on-campus housing every semester.
You'll be able to save more money when you choose to live off-campus. Aside from spending only $8,689 for all of your expenses, off-campus housing also provides better flexibility to help you save money.
Unlike on-campus housing where you'll have to pay for expensive meal plans, living off-campus gives you the opportunity to buy your own groceries and prepare meals that's suitable for your dietary requirements. Also, since you're doing everything on your own, you don't have to pay for any labor costs.
4. Conducive Environment For Studying
Studying is a priority for college students. Because your academic performance in college can dictate your professional and financial stability in the future, it's important that you stick to an effective study routine.
Regardless of how tailored-fit your study routine is, if you don't have the appropriate environment, all of your efforts will be useless. The time that should be allotted for reviewing notes or preparing for an exam will be spent on gossiping with dorm mates. Losing focus is a common scenario when you live on-campus.
Because living on-campus means you have to share the space with other students, distractions will be present. You'll likely hear unbearable noises from nearby dorm rooms or invitations from students who are asking you to go out.
Your experience will be different when you live off-campus. Because you can have the option to live alone, noise and other types of distractions won't be an issue. The absence of these elements allows you to study better and more often.
Carefully Weigh Options
For you to end up choosing the best living arrangement as a college student, it's best if you weigh all of your options. You should take the time to determine the pros and cons of living on and off-campus to be able to choose one that fits your lifestyle.