As Coronavirus continues to cause a global economic downfall, Switzerland's second-largest city, Geneva, votes to introduce a monthly minimum wage of £3,500. This makes it the highest in the world.
Despite Geneva often being associated with the rich, the lack of tourism due to the pandemic has hit the city hard, with Coronavirus linked poverty impacting the local residents and economy.
500,000 local voters, 58% of the vote, approved the left wing proposal for the raise on Sunday, September 27th. The very same proposal was rejected in 2014 and 2011. The minimum hourly wage will be set at just under £19.50 an hour, with a guaranteed minimum monthly salary of 4,086 Swiss Francs (£3,457) based on a 41 hour working week.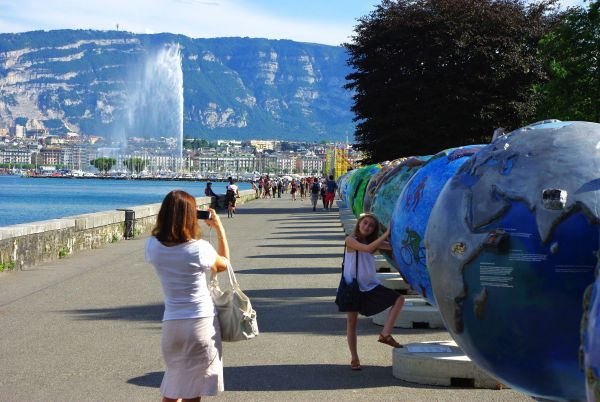 The previously rejected proposal is thought to have been passed after a drastic change in public opinion. The financial crisis saw mile long queues for food banks and increased local poverty. It's believed 30,000 low paid workers, two-thirds of them women, will benefit from the raise.
Michael Charrat, president of Groupement transfrontalier europeen, an independent organisation that supports those living and working across the French-Swiss border, described the vote as a 'mark of solidarity' with the city's poor.
He told France 3, as per the Telegraph: "Covid showed that a certain section of the Swiss population cannot live in Geneva. 4,000 Swiss francs a month (£3,362) is the minimum to stay above the poverty line,' adding that rent often costs more than 2,000 Swiss francs a month."
Oppositional right-wing parties claimed the raise would increase unemployment and destroy jobs, but Alexander Eniline, of the Swiss Labour Party (PST-POP) dismissed the claims as 'baseless.'
Geneva is currently ranked as the third most expensive city in the world, behind Zurich and Ashgabat. According to Expatisan however, a cost of living calculator used crowdfunded data to create its own list of most expensive cities to live in, Geneva ranked second, behind Hamilton in Bermuda. London is ranked ninth.
The new wage will come into effect on Saturday 17th October. In a further national vote, the Swiss public voted against a right-wing proposal to limit immigration from European member states.
To find out more about Coronavirus and how it can impact us, see this candid video by the Scottish government.