Taking good care of people living with Alzheimer's Disease or any other form of dementia is truly challenging. This is why caretakers have intense training in both theories and applications to be able to respond properly to the needs of the patients.
While manual solutions are already enough tools to make things work in the surroundings of both the patient and the caretaker, there are many more convenient and reliable ways now to do so.
Thankfully, technology has become a lot smarter these days. With the growing market for innovations and advanced solutions, access to the output of today's technological solutions has become more open to everyone. In fact, even people who have Alzheimer's Disease and other forms of dementia can now benefit from these innovative pieces.
So, if you are looking for technology pieces to alleviate the overall situation in terms of taking care of individuals with Alzheimer's, these are some great tools that you may want to look at:
Bespoke Phones
Communication is one of the most important things that a caregiver and a person with Alzheimer's Disease must always maintain. However, most devices today have become quite complicated, especially for seniors. Thankfully, there are brands these days that offer specialized phones and devices that are designed for people with dementia.
Bespoke and KISA phones are some of the most apparent communication devices designed for this purpose. They are very easy to handle and manage. Calls can be easily made, which also comes with internal protection to avoid extra charges when forgotten to hang up.
It also comes with GPS, so caregivers can always locate and track the user wherever they go.
Talking Photo Albums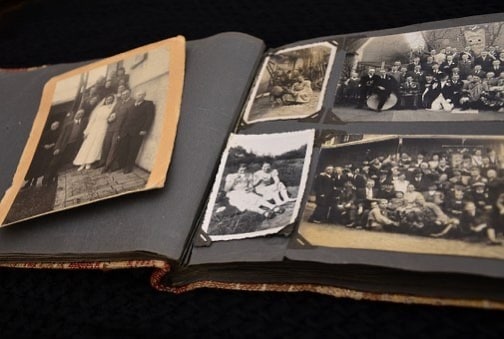 Talking photo albums are now available today. As per Alz Products UK, these 5×7 albums enable individuals to record messages and captions for each corresponding photo. However, only 20 leaves are available, so there can only be 20 photos in an album.
The recorded messages may reach up to 18 seconds, maximum per photo. And they can be played through the play/stop button.
AAA batteries are required for the album to function properly.
Clocks
Clocks designed for Alzheimer's patients are also available on the market. According to Alzheimer's Net, there are now over six popular clocks made for the purpose of helping people with dementia to know effectively the time, date, and day, and even differentiate mornings from evenings, as well as afternoons.
Such clocks are always available at senior assisted living homes and facilities today. They are also helpful to those who are in the early stages of Alzheimer's Disease as they reportedly lose track of time and date, even days of the week.
Pill Dispenser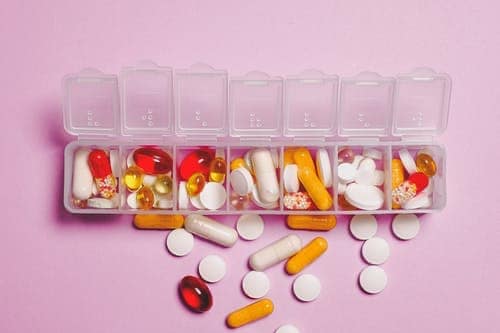 Taking medications is very essential to people living Alzheimer's Disease or any other form of dementia. But, since the condition itself causes people to lose track of time and date, and even forgets which medicines to take, medicating can become a real challenge.
Even so, automatic and innovative pill dispensers are now made available to help these kinds of situations. They normally come with alarms to notify the patients.
Telepresence Robots
The presence of robots today has become a lot more apparent. With more people realizing the benefits and convenience of having artificial intelligence, the increase of such products on the current market is seen to increase.
For people who have dementia, the popular TelePresence Robots are studied to see how the patients would respond. Based on the results, it showed a promising alleviation of the condition as the respondents were able to establish communication and socialization through the robots.
Robotic Pets
Support pets have become helpful and beneficial means for people living dementia, especially Alzheimer's Disease. This is why many memory care facilities for seniors now have support and therapy dogs.
Despite the appearance of having pets for support and therapy, there are factors that need consideration in taking good care of them. As a result, many people sought the need for robot dogs in the scene.
Now, robotic pets for support and therapy are now widely available to further increase the benefits, reliability, and convenience of having support pets around.
Dementia-Friendly Speakers
The use of dementia-friendly speakers has been studied by Nishiura, Hoshiyama, and Konogaya to see the effects of this new "technological intervention" on people living with dementia. It has been concluded that these parametric speakers alleviate the symptoms of behavioral and psychological changes in the respondents.
With the use of proper music genres and types, it shows that it can also reduce the burden on the caregivers in terms of handling and managing patients with Alzheimer's Disease.
Appliance Monitors
Appliance monitors for Alzheimer's patients are now among the most popular innovative devices to keep track of the individuals living with dementia. While there are several types now on the public market, the main function of these monitors is to track and detect the movements of the person subjected to the monitoring area.
In most cases, these monitors come with motion detector devices that can be set up in different areas of the property. Also, features like recording messages and alerts are available.
GPS Tracker
Location devices designed for people with dementia, especially Alzheimer's Disease are some of the most apparent products designed for this condition. As you may know, the individuals who are suffering from these conditions always lose track of their time, activities, and memories.
But, with the help of these devices, family members, loved ones, and even caregivers can effectively monitor the location of the patient.
Medical Alert Device
Medical Alert devices include those items that feature innovative solutions to monitor and track seniors, especially those who have any form of dementia. Such devices normally offer GPS, emergency contacts, recorded audios, motion detectors, and other advanced functionalities that help caregivers and family members to look out for the patient or their loved ones.
Video Monitors
Video monitors can be considered as one of today's best medical alert devices for seniors and Alzheimer's patients. The reason being is that this helps family members and caregivers to monitor the patient inside their rooms or spaces at all times.
Some may utilize ordinary surveillance and CCTV cameras for this purpose. However, those that are designed for monitoring seniors and dementia patients normally come with additional features to help them keep the patient secure and safe.
In Conclusion
These are only some of the most effective, convenient, and reliable technological devices designed to help people with Alzheimer's Disease, as well as their caregivers and loved ones. In the current market, there are a lot more if one would search.
Even so, the need for these devices has become much more apparent these days due to their convenience and reliability. So, if you are having the same concerns when dealing or managing an individual with dementia, these devices may help.