Depression is a common mental condition faced by many today. Its symptoms include fatigue, laziness, isolation, loss of energy, hopelessness, helplessness, anger, frustration, irritability, reckless behavior, unexplained pains, major problem concentrating, and so much more.
Many people have different reasons for falling into depression, reasons as rape, harassment, emotional or verbal abuse, a recent accident, recent trauma, and so much more. Many people try to take a different route to cure their problems; many find products that help them get through depression, to know more about such products make sure to visit https://cannawholesalers.io/.
There are many suffering from depression but want to make a change in their lives by becoming a better individual by helping their body and by changing whatever negativity that is bringing them down. Listed below are tips to help those motivated yet depressed people get in shape and move towards a better lifestyle,
Set realistic goals
We tend to lose all our motivation after a while, especially when expected results are not being met, and the feeling is unsatisfied and can leave you more distressed. The question that arises at this time is what makes us feel that way? The answer is our own unrealistic goals.
We set goals that we can never meet in time, and they are long term, so in time when those goals are not met, we feel bad. Instead of keeping goals that are long term, make a goal of shredding of two to three pounds in a week, and then when you do, your motivation will increase; you will feel good about yourself and, most of all, due to realistic goals you will be losing weight.
Realistic goals may not seem like a lot, but when you win slowly, and according to plan, your motivation to get up and exercise will be over the roof.
Start with the smallest of things
Depression is not an easy condition to deal with, especially nowadays during quarantine. Some days are better than the other days, and it is possible that on the better days you would want to go crazy with the exercise, but I'm afraid that's not right.
It would be best if you start by warming up your body so that it gets ready for what is coming next. It would help if you took things slowly so that your body can get used to the idea of exercise and familiarize yourself with it.
When we are depressed, we tend to get lazy and not pay attention to our bodies, and it takes a lot of motivation to pick your body up and exercise; therefore, take all the time you need for that initial motivation, make a plan and then start small. You can start with ten to fifteen minutes of running or walking and then take the time up.
Pick an activity that you enjoy doing
When an individual is depressed, there is a higher chance of feeling gloomy as depression does give a hard time to the mental and physical body. You can gain the motivation to lose weight, you may be losing weight too, but if you are not doing it from the heart, there are higher chances of losing your motivation.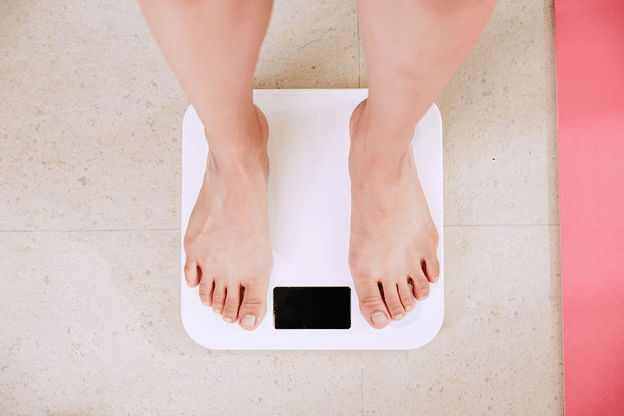 Therefore, it is necessary to do something that you enjoy. Your diet can be made fun by taking care of the ingredients you use; you can still eat what you like but in controlled portions. Please consult an expert that will help you make that perfect diet that you will enjoy and lose weight with it.
In the same sense, if you like running, then you should run; if you like walking, you should walk, and if you like hitting the gym, you should hit the gym. If you don't want to get out of the house, you can exercise at home and lose those calories. The internet is full of different activities that you can choose from, so do your research and do what suits you from the heart so that you don't give up in the middle of your weight loss journey.
Set little rewards for your small accomplishments
When you lose the weekly weight you intended to lose, make sure to celebrate. We tend not to celebrate our little accomplishments and let those moments go, which is wrong. Celebrating a moment that you have given your heart and soul can motivate you to work harder for the next milestone that you will be achieving.
There are many different things you can do to celebrate your accomplishments, go out for your favorite dessert, favorite ice-cream, have a cheat meal at your favorite restaurant, or enjoy whatever you like.
You will find yourself looking forward to your next accomplishment so that you can celebrate. The key is to not only stay motivated but work harder than before. These little rewards will help you stay active and will provide you with an activity to distract you from your emotional thoughts.
Make sure you are not too hard on yourself
When we are depressed and trying to lose weight, we will make lots and lots of mistakes. The key is not to feel ashamed and remind yourself how you are just a human who is trying hard. For example, one of the biggest mistakes you can make is to eat more calories or not workout.
Don't get devastated; you should be proud of yourself for working extremely hard to overcome your depression. There are many different ways to cope with your mistakes; you can keep a check on your calories, plan on what needs to be done the next day, sleep on time, make your exercise fun, and so much more.
You need to understand that depression is not easy to deal with; therefore, you will have to push and work extra hard to make things work. Moreover, make sure your friends and family are supporting you as they can be an essential medium of support and love, especially during your bad days.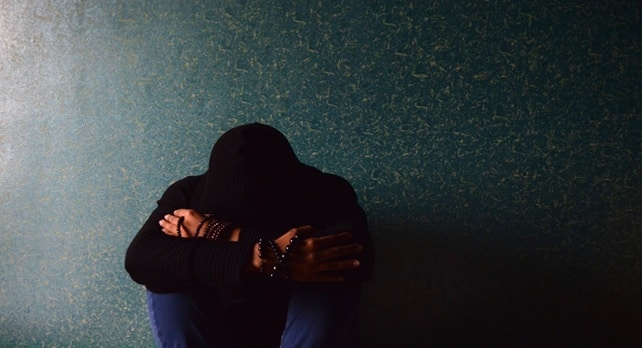 To sum it all up, depression can be defeated with love, support, and care. If anyone around you wants to get better by changing their life, make sure to support them through the process because they deserve a happy, healthy living, but if you are going through something similar, then remember that it is in you. You need to get out of bed and never let the motivation to become better fade away.
Author's bio: 
James is a physical and mental well-being expert. He has been trying to help people all around the globe by writing about topics such as anxiety and insomnia. He believes words are an excellent medium to showcase knowledge. You can peruse his site at  https://cannawholesalers.ca/. 
Featured image via