The spread of a global pandemic is not an easy time for the world, and at this time, it is essential to talk about different ways to help individuals relax and distress from their problems. Hot tubs are underestimated but can be used in so many different ways to relax, to prove my point I have collected a few ways in which hot tubs can be used, I hope you enjoy reading them as much as I enjoyed collecting them for you,
You can relax with music:
Music can distract and relax you, but imagine listening to music in a hot tub on a hot day. Even the sound of it sounds relaxing and amazing. There is not much to do due to self-isolation during the quarantine, and therefore it is necessary to do all the things that you could not do due to your busy schedule or your job, but since you are at home, you can do all these things.
Even after a stressful day at work, you can put on your favorite jam, pour yourself a drink or soda, and sit in the hot tub. Close your eyes and appreciate where you are as the stress leaves your body, leaving you mesmerized and relaxed after a long day.
You can read a good book:
Some people like music, others enjoy reading magazines, and many are interested in books. They are so indulged in a book that they tend to forget whatever is happening around them. You can read a good book while you are in a hot tub.
Due to the pandemic, spas have been closed, which makes it extra hard for people who were used to the different services they provided, but if you are reading on an Ipad, you can have a spa experience by opening a spa application. You can easily turn the jets in the hot tub off and on to adjust the water temperature so that your hydrotherapy is not affected. Reading can be done according to one's mood, so you have a variety to choose from, don't forget to relax while reading.
Meditation:
Meditation is the concept of using different techniques such as mindfulness for focusing on your body or your emotions and blocking everything else. So after a long day, make sure to sit in the hot tub for 20 to 30 minutes, turn off your laptop, turn off your phone, stop reading the book and turn off your television. Sit in silence, focus on your mind, think, and focus on your body.
I promise you; you will not regret this. After you get out, you will feel better, ready for the next day, and feel all the negative energy flying away from your body. You can call these 20 to 30 minutes MY TIME and let everyone know that you must not be disturbed. 
Watch a movie and shows:
Many different shows and movies are longer than the other, and on weekdays, since you have to go to work the next morning, you don't consider watching them, and on weekends, you want to catch on sleep or maybe help with the chores around the house.
Due to quarantine, you have all the time in the world and kick things up a notch, put a television or your laptop or screen right where your hot tub is, and enjoy all of these movies and shows relaxing. You can invite friends or family to join you and watch something fun to get the mood on track.
Have date nights in the hot tub:
Due to the current pandemic that surrounds the world, the restaurants are closed, and any place you must have thought would be suitable for date night is closed, but that does not mean that you cannot see your significant other not have a date night.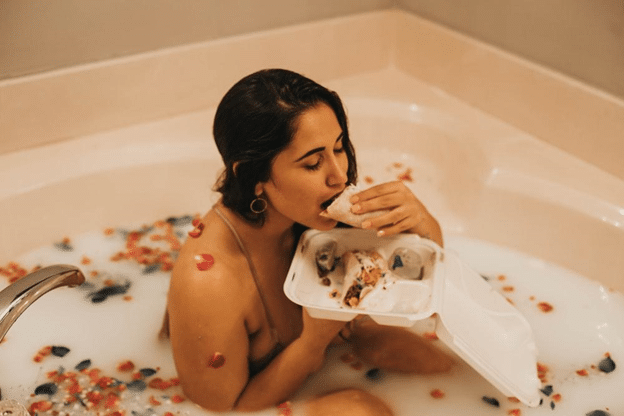 Sit down, make a plan, and make things exciting and fun you can have your date night in the hot tub. The hot tub is a great place to relax, and after a long day, sitting with your partner in a hot tub, eating your favorite food, and watching your favorite movie sounds magical. When the movie is over, and the food is finished, you can talk, catch up on each other's lives, and connect.
Admire the stars:
Hot tub in the day sounds magical, but a hot tub at night looks better. Shut your mobile, shut your laptop, shut your television and shut off your light too. Just lay down in your hot tub, turn on the jets, and look at the stars.
You can practice mindfulness at this point as the silence around you will help you focus, concentrate on the sound of nature, and appreciate how your life has changed. Twenty minutes of this practice every day will leave you feeling refreshed. Invite your friends, especially the introverts, to experience this with you, and I bet you will have to ask them to leave because they won't be leaving on their own.
Play games in the hot tub:
Different games can be played in the hot tub; you can play video games too. You can invite your friends, serve some food and play truth or dare or invent some fun game where you don't leave your hot tub, and it just stays inside. Another example of an exciting game is hot tub pong, which will keep you and your friends hooked on for hours.
You can sit and relax with your partner:
One of the greatest joys of life is having a partner who understands you, communicates with you, and makes an effort to show how much they love you. Remember that the quarantine has been tough for all of us, and there must be many things going on with the people in your house.
Therefore, invite your partner to come and spend some time with you. Sit with them in the hot tub, watch a movie, talk about things, relax, shut everything off, connect and communicate in the hot tub, or admire the silence around you.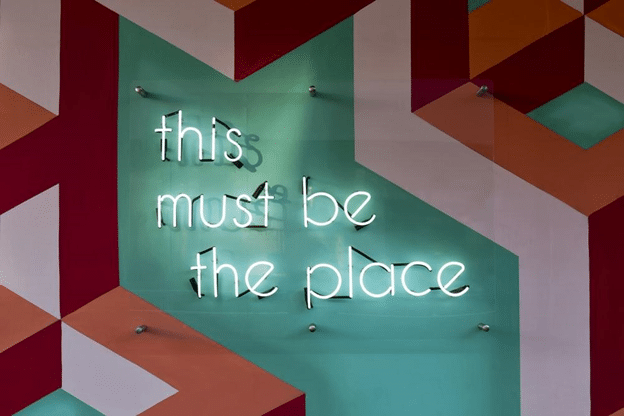 To sum it all up, hot tubs can be used for many different things.
Still, to keep having wonderful experiences it is necessary to clean your hot tub, but that cannot be done if you have no knowledge regarding the different parts of a hot tub but don't worry, I have you covered, you can visit ByRossi to discover how to clean your hot tub and as a result keep getting relaxed and stress-free after a hectic day.