Living in a big city and making use of its opportunities is the dream of every individual, but the house's size is a significant issue. If you, too, feel that you need to make space for all the shoes, clothing, accessories, etc. then don't fret for space to be created easily by influencing lighting, mirrors, and other home decorations.
Know-How
To
Hide The Extra Clothing:
Even though you might have a good-sized home, some homes still don't provide the opportunity to store items such as clothing or other accessories properly. To get rid of this problem, you can get storage boxes or containers and add all your out of season clothing or accessories.
You can store these containers under your bed where they will be hidden from plain sight and make your house look more spacious.
By Adding Mirrors:
Mirrors make not only great home accessories but can also be used to make your home look more expansive and upbeat. If you happen to have a window that opens to a park, lake, or a lifting view, make sure to get a beautiful mirror and face it that way.
By doing this, you will automatically see a difference as the house will become airier due to the mirror's reflection.
Use High Ceilings To Your Advantage:
Some people have high-ceiling apartments and appear to be quite unhappy with them. You can do great things with high ceiling apartments.
First off, you can invest in a loft bed and save massive space. The above space can be used as a bed, and you can install a study table or storage area underneath. Other than this, you can also use the high-walled ceilings by installing a home library. Stacking books look attractive and also adds a cozy feeling to the home. If you aren't that amazed by the idea of stacking books, you can always use the space for decorative pieces.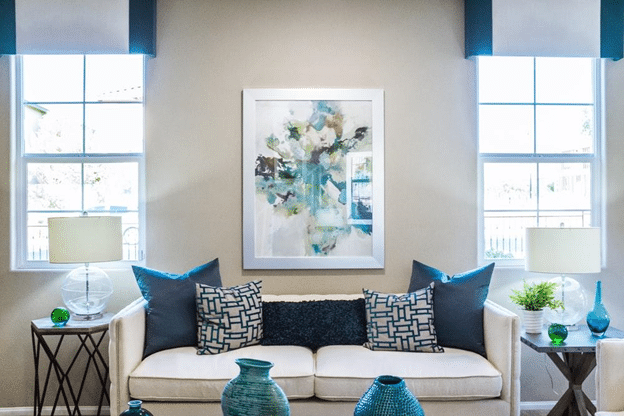 Organize Your Bathroom:
Cleaning your bathroom can help you make room for much more storage than was previously possible. You can always add more furnishings in your bathroom to be able to store more toiletries. Use your tools to create a space for installing a cupboard and make sure that the cupboard it's decorative. This way, the cabinet can be both useful and attractive.
It will also allow for a more intimate feeling to arise from the primary bathroom. You won't have to carry out your night-time skin routine anywhere else and can finally use that amazing bathroom lighting.  It will also allow for a more intimate feeling to arise from the primary bathroom. You won't have to carry out your night-time skin routine anywhere else and can finally use that amazing bathroom lighting. Additionally, view this website for more natural and modern DIY bathroom and house cleaning hacks to keep everything organised. 
Use Your Rooms For Various Purposes:
We are aware that every room has a separate purpose, but if we do that in a small home, that doesn't work well. If you try manipulating the purposes of rooms, you can easily enjoy more space and bring a more spacious look to your house. You can try this by transforming a simple closet into a home office, or you can also convert a home office into a bedroom. Whatever you prefer. Each of the aforementioned rooms is important, but it all comes down to your needs.
Creating New Storage Space:
If you are worried about where to store your unnecessary stuff, then start looking for dead space. Once you start looking for it, you will be surprised to find too many spots hidden in plain sight! The next thing you need to do is what to do with it.
If you have a staircase in your house, the space under the stairs can be converted into a store. Other than this, you can also install shelves vertically and horizontally, whichever your space allows you.
Let that Double Bed Go:
Yes, you read that right; it's time to let that double bed go. We are aware that you love it, but you must also look at the fact that it takes up most of the space in your bedroom. You can always look for a replacement, and that includes either swapping it with a sofa bed or a bunk bed.
If you are still doubtful about getting rid of your bed, you can add drawers underneath your bed or keep containers under it to store your stuff.
Convert Your Bas
ement:
If your house happens to have a basement that is not being used and is in serious need of a makeover, then you can transform it to create more space in the house. It will cost you money, but it's nothing compared to getting a new home and moving out.
You can even add an extra toilet and get an expert to help you with the basement toilet installation. The basement can be converted to cater whatever you need at the time and help you find a lot of extra space.
Get Crafty With Doors:
If you have a small home and are tired of always either opening or closing the doors to move past a person, then here's a hack that will work perfectly for you. You should have your doors removed and install sliding doors instead. They help in saving space and even look modern. Your apartment will become stylish, but you will never have to squeeze behind a person ever again!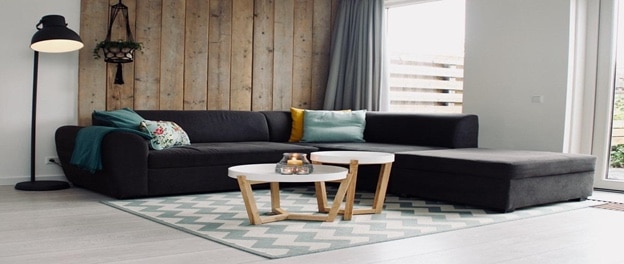 Replace Your Couch With Chairs:
If you have a small house, you must be aware of all the couches and sofas available for manageable houses. We would recommend that you swap your couch for individual chairs so they can create more space in your living room or whatever room you want to put them in.
You can always accessorize them with trendy side tables, creating more room to place your decorative pieces. Besides, a couch has to be shared and often invades personal space, but a chair is yours, which helps you preserve your space.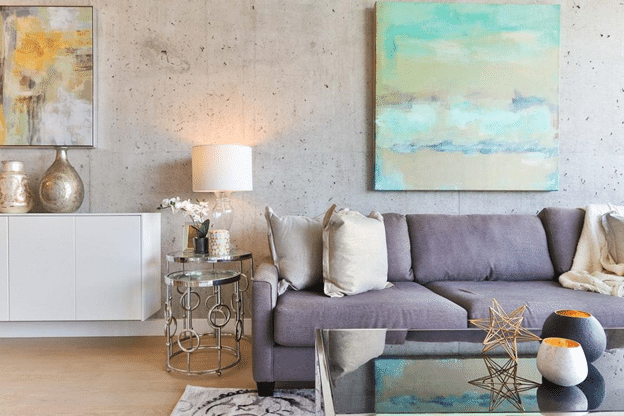 It doesn't matter if you have a small or a large house; space is always needed. Making your home bright and expansive should be an essential concept for it's the place you have to spend most of your time at and should give off a comfortable and cozy look rather than giving off crammed and congested vibes. If you're looking to create more space in your home, we hope that the suggestions mentioned above helped you according to your requirements.