YouTube Japanese Teacher, Yuta, asked Japanese people to imitate how native English speakers talk, and the results were very interesting.
That Japanese Man Yuta uses his various social media platforms to share insight about Japanese culture and language.
In his videos, he sometimes takes to the streets and asks Japanese locals on their opinions on everything, from anime to Tinder, he asks it all. But in one of his most recent videos he asked locals to imitate how they think native English speakers sound when they talk, and it was very eye opening!
Check out the video below:
Some of them absolutely nailed it, and imitated the expressive, over-the-top hand gestures that English speaking people typically use.
And people in the comment section loved it. Most picked out the hand gestures, the elevated pitch, and volume at which English is typically spoken.
One viewer (OneArmedBandit) found it interesting to compare the ways in which the two languages differ, stating that: "I think a lot of why they view English this way has to do with the inconsistent Rhythm of English.
In Japanese, it's (almost always) structured: Consonant, vowel, consonant, vowel, consonant, vowel, (sometimes with 2 consonants in a row) and each Kana sticks to the same beat.
In English things often change pace, and sometimes don't match that rhythmic and alternating pattern (consonant > vowel), and we stress random stuff… So that explains why they were randomly emphasizing noises here and there, filled with random fluid-like rambling in between. Fascinating as someone who speaks both languages."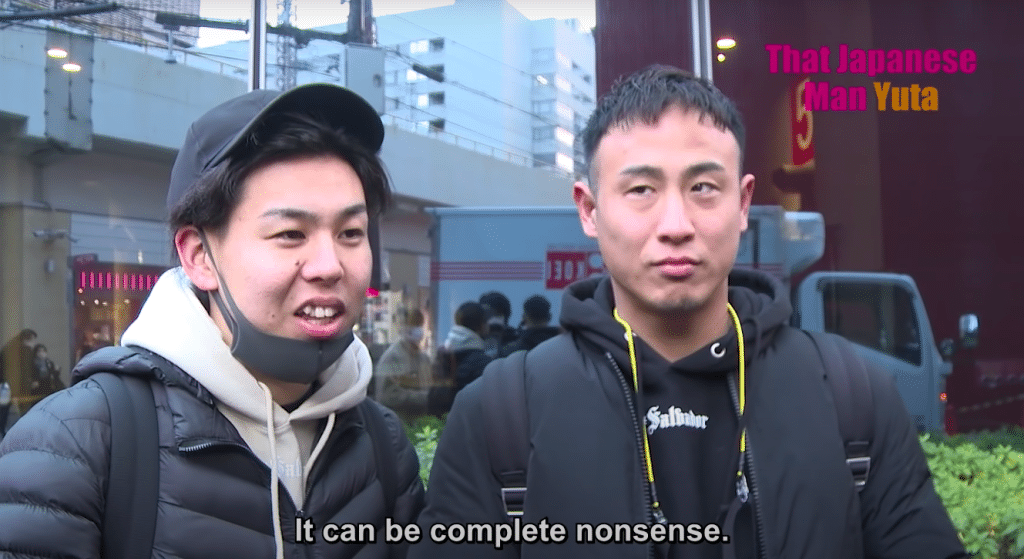 Other commenters weren't as nuanced with their responses, but found the video entertaining and enlightening all the same. 
What do you think of their impressions, and do you think they managed to capture how English is spoken?
Check out Yuta's YouTube Channel for more Japanese language, culture, and opinion videos!