Forced to flush before she could fly.
Belen Aldecosea was preparing for her flight with her pet hamster Pebbles. She was getting ready to fly from Miami to Baltimore to take care of a medical issue. She called Spirit Airlines in advance to make sure Pebbles was safe to fly. The airline gave her the go-ahead so she packed Pebbles up and headed for the airport.
When she arrived and tried to board her flight, Aldecosea was told something different. She had already paid for the flight and was at the airport with her luggage ready to board the plane when an airline employee told her Pebbles couldn't board the plane. When she asked what she was supposed to do, Aldecosea was told to either let Pebbles go free…or flush her down the toilet. You'll never guess what she did. She flushed…
I was emotional. I was crying. I sat there for a good 10 minutes crying in the stall.

I didn't have any other options.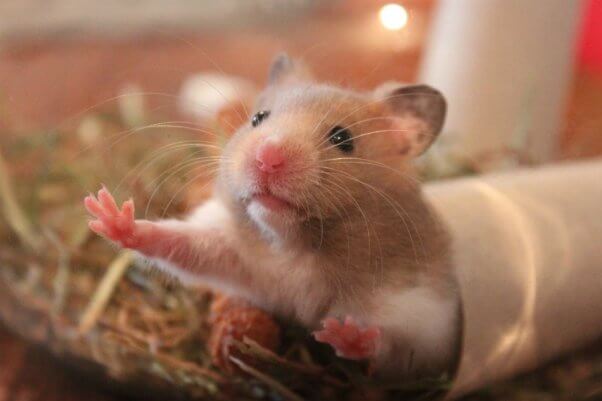 The 21-year old is now considering filing a law suit. Spirit Airlines tried to rectify the situation by offering her a free flight. The airline admits that a mistake was made when Aldecosea was given the OK to let Pebbles fly, but they deny that the employee ever said to flush the hamster down the toilet.
I'm sure we can all understand the intensity of a high stress situation, but there had to have been another solution. The only loser in this situation is Pebbles. RIP Pebbles.
In other weird airline news, Finnair wants to weight passengers before they board.