Japan is an amazing place to visit for a few weeks. Likewise, having a long break in Australia is a popular holiday option for many people. For other holidaymakers, though, the more unique offering from Egypt stands out the most. In fact, from archaeological treasures to some of the best diving spots on the planet, Egypt is a truly magical holiday destination.
While many travelers flock to Egypt to see the famous pyramids and temples, there is far more to the country than a selection of rich historical monuments. Of course, these types of offerings are typically associated with Egypt, be it through movies like The Mummy and Egyptian-themed casino games like Pyramid Valley, but there is far more to see and do in the country than many people actually realize. Given its diverse selection of things to explore and immerse yourself in, Egypt is an understandably favored holiday option for so many people.
With that in mind, and in no particular order, let's take a look at a selection of Egypt's most exceptional offerings.
See the Pyramids of Giza
Kicking things off with a must-do option for many holidaymakers, visiting the Pyramids of Giza, plus the Sphinx and some of the smaller tombs is one of Egypt's most special offerings. Built almost 5000 years ago, its rich history makes for a fascinating sight and a real learning experience about one of the oldest of the Seven Wonders of the Ancient World. Capable of taking up a few hours in the day and providing a great day out, there are plenty of things along the way to keep you mentally and physically stimulated, too.
Hike to the summit of Mount Sinai
In case you want to add a sprinkling of adventure to your holiday package, then hiking to the summit of one of the most popular pilgrimage sites in Egypt is something many people enjoy. Prominently featured in the Old Testament and the place where Moses received the Ten Commandments, alongside a range of other theories, hiking Mount Sinai is a tough walk, but it's most definitely worth taking on the challenge. Watching the sunrise from the summit is particularly breathtaking, although this four-mile round trip serves up so many wonders along the way.
Spend a night in Alexandria
The second largest city in the country, Alexandria is a tourist hotspot, and it's entirely understandable as to why. Accessible from Cairo, you can stay in the city for a few days or spend the day there, with plenty of things to keep you entertained however long you decide to frequent this gorgeous destination. From the Stanley Bridge and the Citadel of Qaitbay to the Alexandria National Museum and the Serapeum, Alexandria is a place well worth visiting.
Relax in Sharm El-Sheikh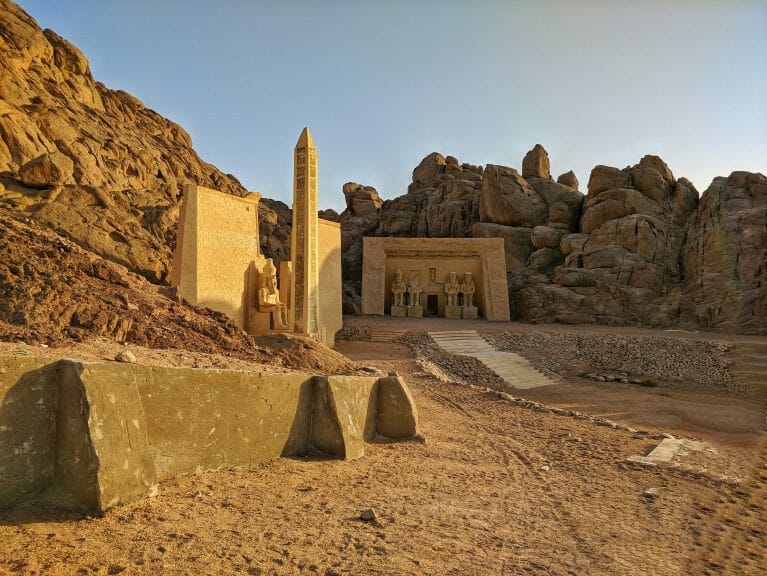 One of the many reasons why Egypt is in demand right now is due to the mixed selection of things holidaymakers can see and do. One day, a visitor can experience the vibrant nature of a major city like Cairo, before venturing to a more peaceful area in the country, such as Sharm El-Sheikh. For many people, Sharm El-Sheikh is the ultimate Egyptian destination due to its laidback vibe, pristine beaches, and its all-around natural beauty. Naama Bay and Shark's Bay are particular favorites, although there are plenty of great options in the area.
Go scuba diving
Diving is another one of Egypt's top-tier offerings, with the Red Sea being packed full of amazing reefs, old shipwrecks, lovely warm water, and a selection of stunningly beautiful marine life. Egypt is one of most popular diving destinations on earth.