Image via
The CBD market has become the new kid on the block. There's plenty of products related to the magnificent cannabis plant–ranging from health supplements to skin care and cosmetics! There's no doubt that it will keep growing exponentially. For decades, federal law did not distinguish differences between hemp from other cannabis plants, all of which were completely made illegal in 1937 under the Marihuana Tax Act and formally made illegal in 1970 under the Controlled Substances Act.
Thanks to the Act, the cannabis plant had been placed in an infamous shelf for decades, but thanks to the recent Farmer's Bill issued in 2018 things started to shift. The 2018 Farm Bill allows the cultivation of hemp while fully giving the opportunity of transfer of hemp-derived products for commercial purposes. It also explicitly puts no restrictions on sales, possession or transport of hemp-derived products as long as the production regulations are kept under the law.

The new laws have welcomed opportunities for developed businesses and along these lines startups. There are a few key points to keep in mind before you dive into the CBD marketing and we want to share them with you.

Who should start a CBD business?

People in the CBD business should have a very familiar outlook on the effects of CBD and how the cultivation process works. It should also be of interest genuinely wanting to help cannabis users to bring relief or optimize their lifestyle.

Legality of CBD Oil

There's only one way to obtain quality fresh CBD. Cultivation and manufacturing processes are important parts of any CBD company. But first, there are a few terms to keep in mind. Even though you won't be out there in the outfield, it is important to keep in mind the specifics that will keep you and your company in a legal scope.

According to Farm Bill section 10113, the CBD extractions must be from hemp and cannot contain more than 0.3 percent of THC (if any). Any product extraction over 0.3 percent of THC would be considered non-hemp cannabis, and under the federal law, one could face legal issues.

Also, there is vital, shared state-federal regulatory authority over hemp cultivation and production. Under section 10113, the state's governor and the chief law enforcement officer must consult a plan with the state departments of agriculture so it can be submitted to the Secretary of USDA.
CBD Testing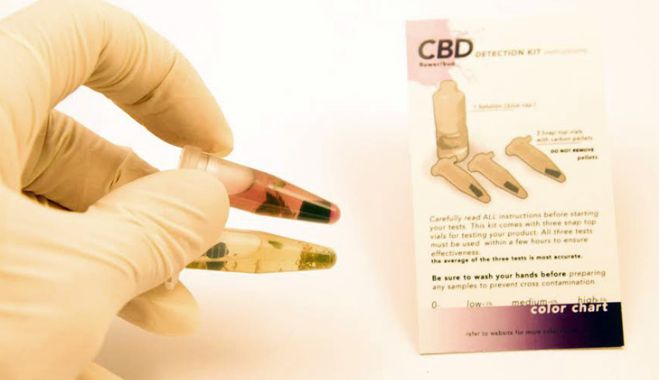 So you got to review the CBD cultivation regulations and you're set to take your product to manufacturing processes. Before you do this you might want to make sure your extractions are passed down through some testing and lab evaluations. Keeping track of the consumers' safety is an important part of any developing business. The second something goes wrong it could really damage the views on the entire industry.
The best way to do this is by testing flowers or the trim right off the plant, and while you're at it make sure the final product is tested too. Doesn't matter if you're making an oil, isolate, distillate or something in between, they all need to be tested. The final step should be to reassure that each of the final products has a certificate of analysis, which basically has all the pertinent information about the CBD contents.

CBD Markets

There are plenty of directions you can choose within the CBD industry. For example there CBD ice creams, dispensaries, foods, supplements, tinctures, and even pet-related products! CBD oil products can be used by practically anyone. It is most famously used to relieve chronic pain, anxiety and improve skin texture. Every day it keeps expanding to different sub-niches to better health complications. Keeping in mind your goals, and target audience should keep you cleared up to what direction you want to go.

CBD Marketing


Keeping track of your company's expenses and source of income is significant to understand the performance of your business, which ultimately reflects your revenues. For this reason, it is important to set up a business accounting. This will also help out in simplifying your annual tax filing, simply keep accurate details about your accounts.

Obtain the necessary permits to acquire permits and licenses. Failure to do so could result in fines, or even have your business shut down. Which opens up to the recommendation of having business insurance. It is highly recommended for all business owners, especially if you hire employees.
Marketing CBD Oil products

Successful marketing takes time and a few takes on trial and error. Keep in mind CBD oil is still a sensitive product to many, and people are not fully aware of the effects it can have over their bodies. For this reason, communicating with the most optimal exactitude the use of your products and the way it can help your consumers is key. There is no space for confusion in the cannabis market.

Speaking of confusion, make sure your marketing strategies and channels are well set before launching products. A survey could help out in understanding the necessity of your consumers, as well as their media consumption. Insights alike can really help when it comes to advertising!

Strategies
Keep in mind that your strategies, target audience, price, and channels depend on the market you're focusing on. For example, CBD for pets might be something entirely new for some people, and it might be pretty weird to try on dogs since they can't really tell you if it has been working or not. This alone gives you an idea of the way you should communicate your product. You wouldn't be advertising for pups, but for pet-parents. Keeping in mind a pet owner's concerns and goals are essential, especially when deciding when its the right time to recommend CBD for your customers or creating new strategies to optimize your CBD business.
Sub-categorizing
Sub-categorizing your marketing team with different tasks is a great option to specifically attack different channels and campaigns. Here's a list of a few sub-departments and functions:
SEO and PR
Social Media Management
Paid Ads
Design
Brand Management
E-mail Marketing
Each will have a high impact on your brand's awareness and revenues. Make sure you keep track of them with digital marketing tools. Being able to measure what's working or not is key to successful business growth.
For More Interesting Topic Of CBD: Holistapet Vs. King Kanine CBD Oil For Pets – Top Cannabis Treat Coupon Codes…Read More.