Images Via
Apparently Ikea can solve anything, even a relationship.
Ikea have renamed a number of their products to commonly Googled relationship problems. But why?
This all seems a little ironic because if you have ever tried to assemble their furniture with somebody, you will know that it usually breaks up more relationships that it fixes. (Seriously, if you manage to do it without screaming about that one lost screw, you have something really special.) Nevertheless, the marketing team at Ikea decided that renaming their products is a great idea; whether ironically or seriously, we'll never know…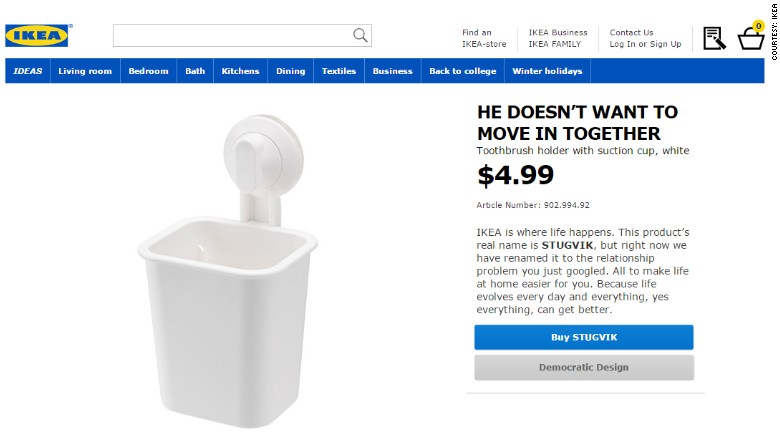 The 'Lonset' double bed is now called, 'How To Have a Happy Relationship'. The garlic press called 'Koncis' is 'How To Say I'm Not Interested' which is pretty darn clever.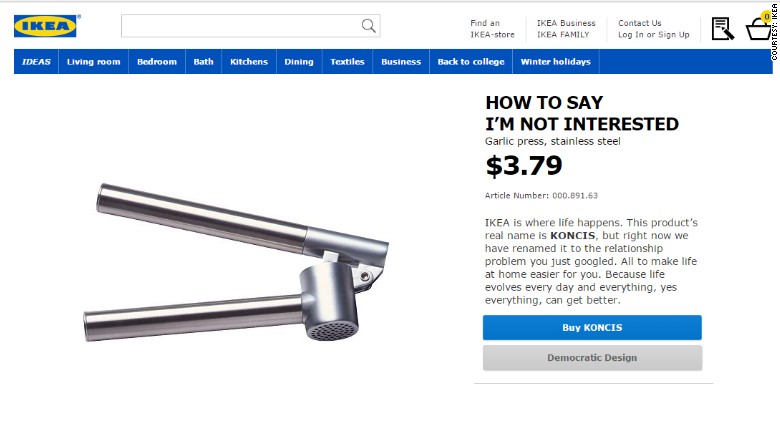 According to the chain's Creative Agency, the new names are said to strengthen Ikea's products that are designed to help to solve the little problems of every day life. If a garlic press has ever helped anyone to solve the dilemmas of life, then I think we would all like to know!
All joking aside though, it is a witty idea which is sure to get people's attention. Let's wait and see if garlic press sales increase eh?
For an example of just how annoying Ikea's furniture is, take a look at these two attempting to build it in an unusual way…